Why You Should Use Self Storage While Remodeling Your Home
Posted by Gary Ashton on Sunday, March 20, 2022 at 3:56 PM
By Gary Ashton / March 20, 2022
Comment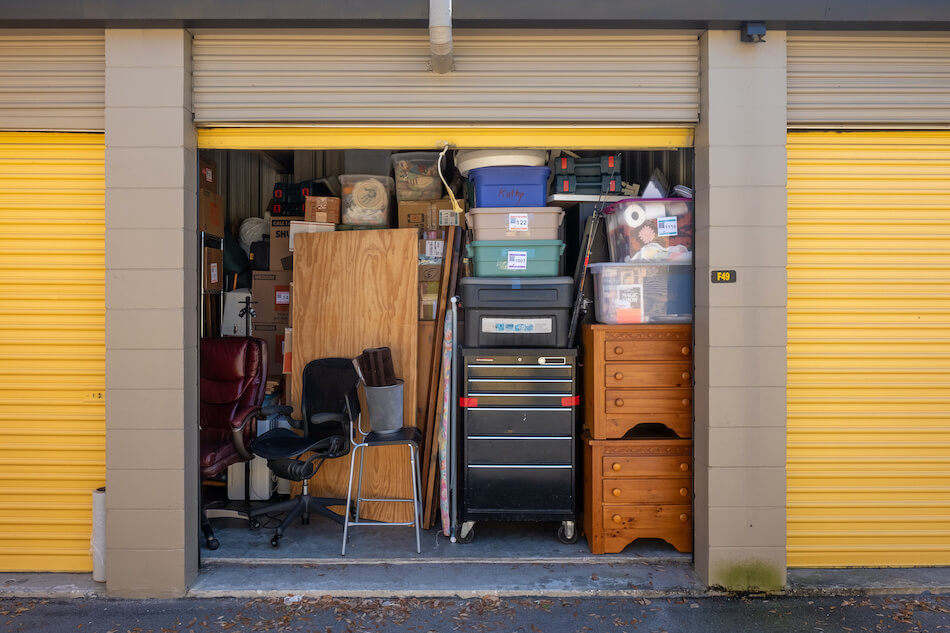 Are you getting ready to remodel your home? If so, you'll need to find the right storage solutions to help your high-ROI home improvements go smoothly. Decluttering your home, reorganizing your stuff, and making sure your valuables and personal items are well protected can make remodeling projects easier and can help you get a fresh start in your newly refurbished home.
How to Decide What to Get Rid Of
Remodeling your home is also the perfect time to reorganize your belongings so that you will have more space. The first step is to sort through your possessions and eliminate all the items you no longer need or want: old clothing that doesn't fit, broken appliances and electronics, paperwork, and so on. All of that can be donated, recycled, or thrown away.
When you're decluttering your home, it can be tough to decide what to keep and what to get rid of. However, a few simple guidelines can help you make the right decision.
First, ask yourself whether or not the item is still useful. If it's damaged or no longer serves a purpose, then it's probably time to let it go. Second, consider whether or not the item has sentimental value. If it's something that you truly cherish, then it's worth hanging on to. However, if it's something that you simply don't have a use for, then it might be time to say goodbye.
Finally, think about how much space the item is taking up. If it's taking up valuable real estate in your home, then it might be time to give it away. By following these simple tips, you'll be able to quickly and easily decide what stays and what goes when you're decluttering your home.
How to Choose Items to Keep in Storage
We all have things we don't use daily but still need and want to keep. Those items can be kept in long-term self storage, where they'll be well-protected, and you'll enjoy a lot more space at home. So, post-remodeling, consider putting the following categories of belongings in self storage.
Holiday-related items. Christmas trees and tree decorations, lights, accessories, Halloween costumes and decorations, Easter-related items – many of us use them to make special occasions even more special, and we have a sentimental attachment to them. However, we use them only once per year, and they can take up plenty of storage space – so a self storage unit is a good option for them.
Baby items. Baby clothing, toys, furniture, and accessories are generally expensive and carry sentimental value. Keeping these items in a storage unit places them out of the way but still accessible for future generations.
Sports and camping gear. Tents, camping beds, portable grills, outdoor cooking gear – you probably use them during your occasional fishing or camping trips, but you don't need them daily, so self storage is a far better solution.
How to Declutter Utility Rooms Before & After Remodeling
Utility rooms and additional spaces are an afterthought for many homeowners and are generally in need of some extra love and care. If you're remodeling your home or preparing it for a show, focus on organizing your garage, basement, and laundry room. Well-organized utility spaces make your life a lot easier and can help attract future buyers if that's your goal.
To start, go through everything you deposited in these spaces throughout the years and get rid of old items you no longer use. We are all guilty of dumping broken furniture, old appliances, or boxes of miscellaneous items in the basement or the attic, so now's the time to declutter.
If you have limited space at your disposal, you can always use self storage for tools and equipment you use only occasionally: power tools, pressure washers, lawn mowers, and so on can be stored there over winter. Also, if you don't usually use your outdoor furniture during the cold seasons, put it in self storage instead of cramming it into your garage or leaving it exposed to the elements.
Once you've cleared out enough space to do your remodeling project, you can revamp your in-home storage strategies. Line the walls with shelves wherever possible, and use sturdy, lidded boxes to store miscellaneous items on the shelves. This, on the one hand, protects your belongings from the elements and, on the other hand, makes the space look neat and tidy.
Use Self Storage to Make Your Remodel Easier
Remodeling can be a messy process. Make adding value to your home easier by clearing out as much clutter as possible. Find the right storage solution ensures that you keep your house organized and still have access to seasonal items and sentimental possessions.