What to Know Before Buying a New Construction Home
Posted by Gary Ashton on Tuesday, March 29, 2022 at 8:15 AM
By Gary Ashton / March 29, 2022
Comment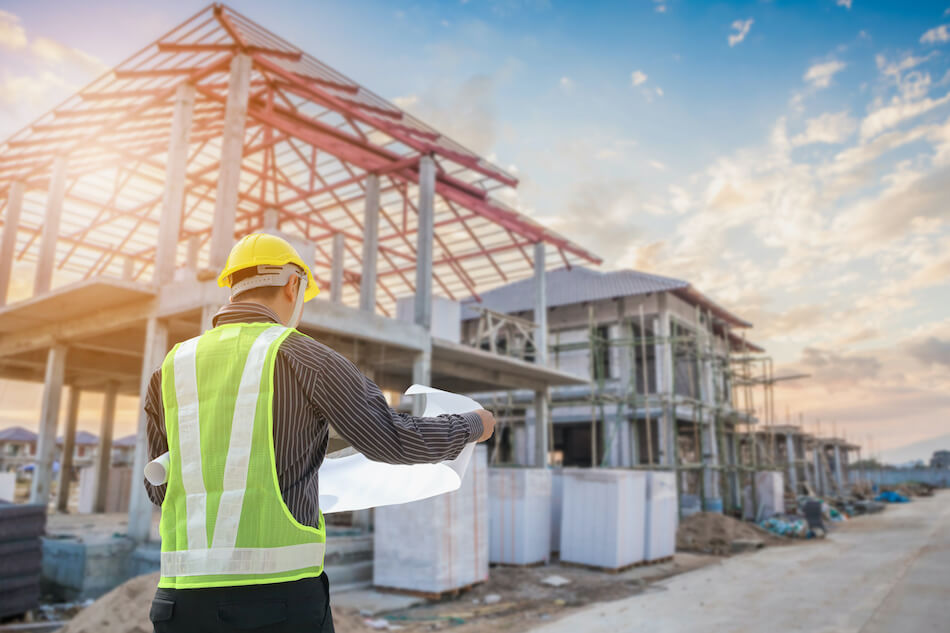 Some people dream of owning a brand new home that's completely customizable and has never been occupied. It might be part of a development or custom-built from the foundation up. Maybe it's already sitting completely constructed on its lot when you discover it and make it your own.
Brand new, however, doesn't necessarily mean perfect. There are several essential things to know about new construction homes that will help buyers have a successful experience. Keep reading to learn everything you need to know before buying a new construction home.
For informational purposes only. Always consult with a licensed real estate professional before proceeding with any real estate transaction.
Know the Home Builder's Reputation
Find out what projects the developer has done in the past before starting negotiations with them. Drive by houses they've built and, if you can, ask residents what they think. If one of that builder's homes is for sale, attend the open house.
Ask real estate agents about that builder, and check their status with your state's construction contractor board. Look for pending judgments or disciplinary actions. Online reviews can also provide valuable insight.
Understand Exactly What's Included in Your Construction Deal
When you tour a model home in a planned new-build community, take what you see with a grain of salt. A model home is unlikely to be identical to a customer's specific home. The model home in a development might include materials, finishes, or homebuilding technology that the basic price doesn't cover. The best flooring or the most state-of-the-art appliances could be optional upgrades.
Builders make money on upgrades. Contractors often get the materials at a reasonable price. In some cases, it might be less expensive to forego the builder's upgrades and bid out the work after moving in.
Understand the construction process and the timeframe. Typical build time is five to seven months, but what if there's a delay? How can you monitor progress? How often can you visit the property? Who's the point of contact for questions and concerns?
Calculate All the New Construction Home Costs
Many developers make it easy for buyers to calculate the cost to build, including finalizing the agreement and finding a mortgage lender. Often this will be fair and reasonable, but sometimes a buyer can do better.
Remember that some builders are more concerned with closing a sale than they are about protecting the customer's best interests. Buyers should consider engaging their own real estate agent and shopping around for their mortgage lender.
In particular, a buyer's agent can help unravel all the costs involved in the purchase. Closing costs are often five percent or more of the price, and builders frequently structure pricing to make the advertised sale price as low as possible without minimizing related costs. An excellent real estate agent knows what typical costs should be and where there might be an opportunity for negotiation.
The buyer should bring their agent with them the very first time they visit a development. The home seller—in this case, the builder—pays the buyer's agent's commission, so they need to know whether or not the buyer has an agent before starting the process. Attempting to bring in an agent later can get tricky.
Learn About Neighborhood and Community Restrictions
Find out whether there have been any challenges or zoning issues with the development. Knowing the local rules is particularly important if the home will be part of a homeowners association (HOA).
There are several important things to know about HOAs. HOAs have fees, and they also have rules and restrictions. Rules might cover what vehicles are allowed, how many pets are permitted, what color exteriors can be painted, and whether anyone may put a satellite dish on the roof. Some homeowners are OK with restrictions, but others may be happier elsewhere.
Buyers should also determine how much of a development or association has been sold. If it's close to sold out, the builder may be anxious to move on, and there might be more opportunities for negotiation. On the other hand, if it's selling slowly, that may be a red flag about whether the home value will hold or whether proposed HOA fees will be adequate for the development's ongoing costs.
Ensure the Quality of the Finished Product
Once the construction process is over, a home inspection is the final step toward success. An inspection is vital for any real estate purchase, and buyers should never skip a home inspection. Construction isn't a perfect science, and things can be wrong. A professional inspector will provide a list of issues that need to be resolved before the buyer accepts the new home.
Walking through the door of a new home can be the experience of a lifetime. Attention to the detail of new home construction and its sales process can ensure it's an experience the buyer will never regret.
For informational purposes only. Always consult with a licensed real estate professional before proceeding with any real estate transaction.