What Homebuyers Should Know About HOAs Before Buying
Posted by Gary Ashton on Sunday, February 20, 2022 at 8:50 AM
By Gary Ashton / February 20, 2022
Comment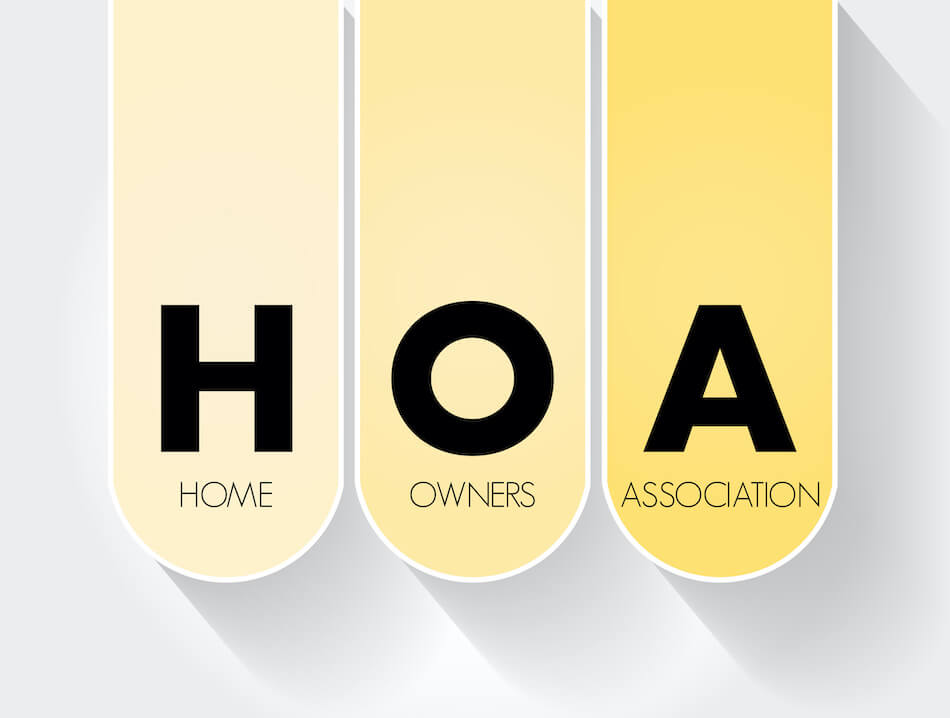 The right homeowners association (HOA) can help residents maintain their home and property values and increase the quality of everyone's life while living in an established neighborhood. However, all HOAs have different regulations and rules regarding which policies they enforce and how they enforce them. Homebuyers trying to decide whether or not to buy through an HOA should know more about how they work and what they can expect. Keep reading to become an expert on everything you need to know before buying in a neighborhood with an HOA.
State Expectations For HOAs: Where Do HOA Rules Come From?
The state hands down most rules to HOAs about how they should operate, which means homeowners may see significant differences from one state to the next. For instance, in states that have many areas with delicate ecosystems or states that are prone to certain natural hazards, HOAs are given stringent guidelines about their role as property caretakers.
An HOA usually begins as the developers of the property (or their representatives) before transitioning to the property owners once a certain percentage of units or homes are sold. Leaders on the HOA are typically elected by a collective vote from all property owners so everyone ideally gets a say in how the property is run. Homeowners typically pay between $200 – 400 a month for HOA fees.
What Does an HOA Do?
The general idea behind an HOA is to keep the neighborhood and homes at a constant visual level and consistent with each other. If the shared amenities on a property (e.g., pool, tennis court, etc.) need to be upgraded or repaired, it's the HOA who arranges the schedule and pays the maintenance workers. Property owners also agree to follow certain rules set by the HOA in an effort to ensure that homes, lawns, and general areas aren't neglected. When it comes to day-to-day operations, each HOA will set different rules based on anything from the size of the property to the location.
In most cases, an HOA will establish certain guidelines for property conventions, paint colors to avoid, and landscaping regulations for the residents of the community. These guidelines ideally make it easy for property owners to understand their expectations. In some cases, HOAs will provide security for residents, which may include fences or gates.
HOAs may also search for ways to prevent potential property damage from natural disasters and make sustainable choices when fixing the property. But HOAs can sometimes issue complicated rules that are all too easy to break. The larger a community is, more than likely, the more complex the guidelines of the HOA will be.
Understanding Your HOA
When looking for a home that may be in an HOA, homebuyers should keep transparency in mind. They should ask questions about the HOA regulations and read the rules before buying. The more an HOA tells potential owners about how they arrive at their decisions, the more homebuyers can make educated decisions of their own.
This is also a good time for buyers to ask themselves what exactly they want from an HOA. Some owners just want to be able to swim in a pool without having the responsibility of cleaning it. However, others may want to know whether the landscaping or areas around the home are cared for by the HOA and not the homeowners. Still others may place higher importance on buying in a neighborhood with high property values or a well-kept appearance.
An HOA can be an asset for a property owner who wants to enjoy a certain lifestyle without assuming the responsibility. HOAs can also offer amenities that individual homeowners may not want to create or build, such as a pool. Homebuyers who pay attention and ask the right questions will have a better chance of finding the right HOA for them.
A few questions to ask before buying in an HOA community include:
How much do I have to pay for membership fees?
What are the rules of the HOA?
Who are the members of my homeowner's association, and how do they organize themselves?
Do I still have to pay the fees if I'm not using HOA amenities?
What Do You Like About HOA Communities?
If you are still on the fence about whether or not to buy in an HOA community, here is a quick summary of the pros and cons. Buying into an HOA can be great for maintaining a high quality of life in your neighborhood by enforcing rules that keep properties looking nice and amenities in good repair. It also provides a sense of community and camaraderie among neighbors. On the downside, HOAs can be expensive, with monthly fees that often go beyond regular property taxes and maintenance costs. So before making a down payment, take some time to research different HOAs in your area to see what works best for your lifestyle.