Which Wall Colors Should You Avoid When Selling Your Home?
Posted by Gary Ashton on Thursday, February 17, 2022 at 2:21 PM
By Gary Ashton / February 17, 2022
Comment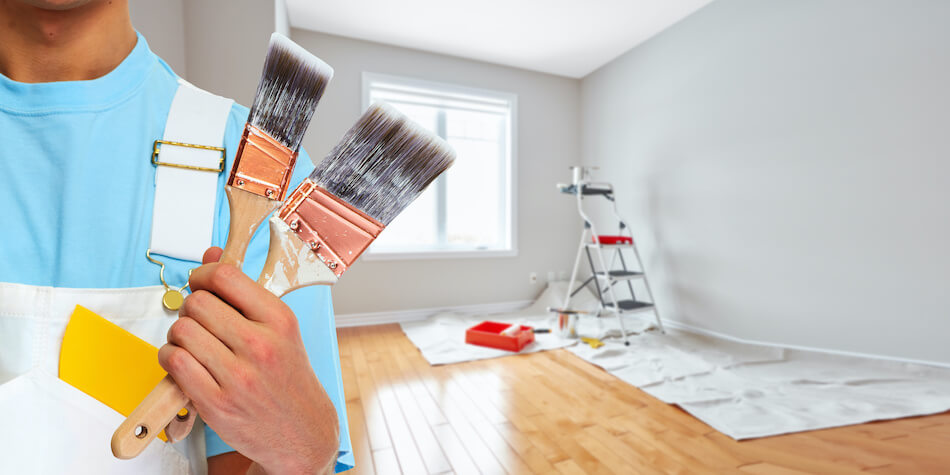 The colors of the home have a lot to do with a buyer's first impression. From hiring a professional stager to optimizing your curb appeal, there are many ways you can make your home shine for buyers. New paint can make a drastic improvement for homes that are already in relatively good shape. However, it is important to pick the right colors for the walls that welcome people in. Keep reading to learn what to avoid when painting your home before selling.
Bright Colors: Neutral Hues Sell Best
Most experts will tell home sellers to stick with neutral colors whenever possible. This is not necessarily because buyers don't enjoy vibrant statements on the wall, but because bright colors tend to be more polarizing than safer shades. Bright yellow paint in the kitchen may make one buyer feel instantly cheerful when stepping into it, but leave another feeling anxious in the space.
Bright colors may be cheerful and make a space feel more inviting, but they can also be difficult to get right. If a home seller chooses the wrong shade, it can make a bad first impression on buyers. Additionally, bright colors can be overpowering and make a house feel less spacious. For these reasons, it is generally recommended to stick with neutral colors when painting the walls of a house that is being put up for sale. Neutral paint colors are best for selling homes because they are universally appealing and can easily go with practically any design.
Neutral colors don't have to be boring, though. You can always add an accent color to make the room pop. For instance, select colorful throw pillows and let the rest of the room maintain neutral colors. In this way, buyers get a pop of color while still being able to live comfortably in a home that is filled with broad appeal for buyers.
Antique Shades: Stick to Modern Colors
A rose color in the bedroom might seem soft and romantic to the seller, but it's only likely to make the buyer think they've stepped back in time. This is also true of colors like eggshell or white. Even though these are neutral colors, they can make the walls appear flat (especially in a small room without a lot of natural light).
Wallpaper can also make a home feel outdated. For one, wallpaper is often associated with homes designed before the year 2000. It can also be difficult to keep clean, which means that it might not make the best impression on potential buyers. Additionally, many people associate wallpaper with small, cramped spaces—something that most home sellers are likely looking to avoid.
When painting a house in the modern style, there are a few things to keep in mind. One of the most important things is to use light colors. This will help to open up the space and make it feel brighter. If patterns are a must-have, be sure to keep the lines clean and sharp, and avoid any clutter or excess decoration.
Colors that Distract: Let The Home Speak For Itself
Hues like orange and red will always be the least-liked wall colors, along with:
Grey-blue
Terracotta
Eggplant
Dark brown
There are some interesting distinctions for people to take note of. When sellers hear that buyers are enchanted by the color grey, they might be tempted to go out and choose this color in any shade. But a light grey is very different from a slate grey, and it's a difference that could add up to a lower resale value. Colors like terracotta can make a room less inviting to people, and dark shades like eggplant can really have people wanting to leave the room.
There are plenty of buyers who want to see the home's personality rather than just nondescript colors on the wall. That being said, there are ways to show the home's character without choosing these less-popular paint colors.
Paint For Success: Choose Colors That Help Sell Your Home
Selling your home is hard enough as it is; don't let bad paint colors hold you back. If you're looking to sell your home and want to put it in the best light possible, choose neutral colors that are easy on the eyes. You can still add an accent color if you feel inclined, but overall it's important to keep the space feeling spacious, clean, and open rather than cramped or cluttered. Your return on investment depends on getting a good asking price, so make sure you are presenting your home in the best possible light. Getting a home inspection and making necessary repairs are all ways to prepare your house for sale. By following these tips, you're sure to delight future buyers.