Getting a USDA Loan? What You Need to Know
Posted by Gary Ashton on Monday, March 21, 2022 at 8:46 AM
By Gary Ashton / March 21, 2022
Comment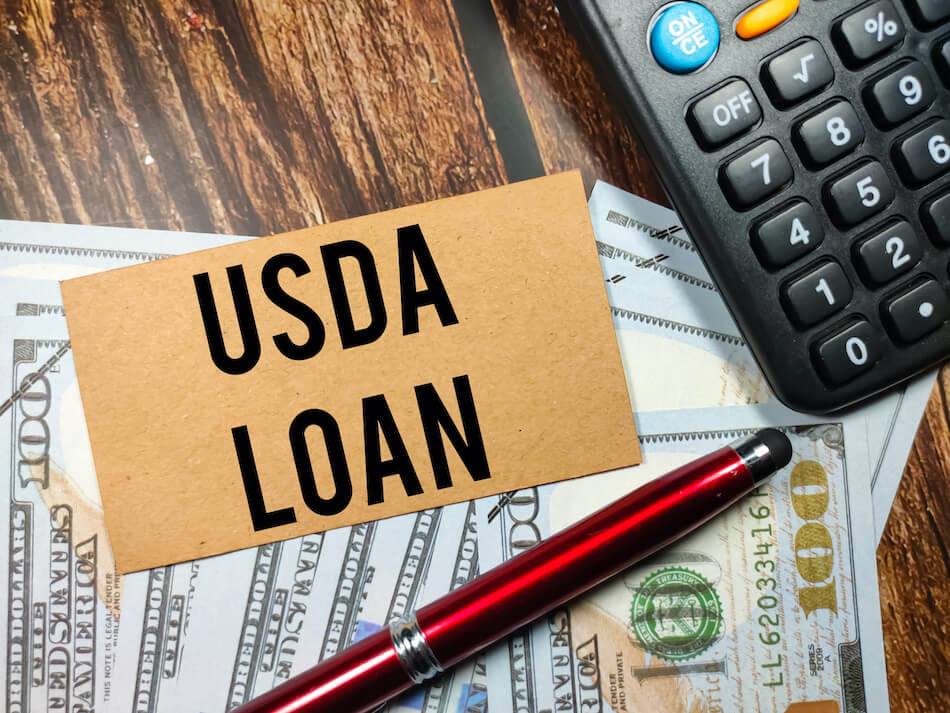 Homebuyers looking for affordable down payment options and low interest rates may be interested in a USDA loan. This loan provided by the United States Department of Agriculture is available as a low-cost option in qualified rural areas. Before you can apply or decide if this loan is right for you, you should first become aware of what the loan entails and how you can benefit. If you're looking for homes for sale in the scenic countryside, keep reading to learn all about USDA loans.
For informational purposes only. Always consult with a licensed mortgage or home loan professional before proceeding with any real estate transaction.
What Exactly Is a USDA Loan?
A USDA home loan is a mortgage issued through the United States Department of Agriculture (USDA) loan program. USDA loans are best known for their zero down payment requirement and very reasonable interest rates. USDA loans are similar to FHA loans in that they are often used by first-time homebuyers who have limited resources but who want to take the step into homeownership. The purpose of this type of loan is to help households buy homes and make high-ROI home improvements in rural areas.
Who Qualifies for USDA Loans?
Income limits affect who qualifies for a USDA home loan. However, limits vary by location. Homeowners who want to know if they exceed the limits where they live should contact a USDA-approved lender in their area. USDA loans can only be applied to primary residences occupied by the owner.
In general, borrowers must meet standard debt-to-income ratio requirements, and cannot pay more than 29% of their monthly income toward their mortgage. However, a borrower who has a credit score higher than 680 may still qualify for a loan if their debt-to-income ratio exceeds this amount.
All borrowers must have U.S. citizenship or permanent residency and must have had a stable income for a minimum of 24 months.
Credit scores and credit reports may vary, but applicants who have a strong history of paying their debts on time may benefit from faster processing and a smoother application process overall.
What Are the Advantages of USDA Loans?
The USDA loan can be an excellent option for borrowers who want to own a home without providing a large upfront payment. USDA loans also revive rural areas and help improve the quality of life for people living in those areas. These loans can also help homeowners fix up their property when it's needed.
Are There Disadvantages of USDA Loans?
Qualifications for a USDA home loan can exclude quite a few people. However, people who earn too much money to qualify for a USDA loan or who don't qualify for other reasons may still qualify for an FHA home loan. FHA loans have a low down payment requirement and low interest rates, so for many people who do not qualify for USDA loans, the FHA loan is another strong alternative to conventional mortgages.
How Can You Get Started With a USDA Loan?
If you're a home buyer who would like to get started with a USDA loan, start by contacting a qualified lender in your area. Your lender will help you determine whether you qualify for a USDA loan by walking you through the pre-qualification process. During this process, your lender will ask you a series of questions about your financial status and your home search.
Once you're through the pre-qualification process, get pre-approved. This pre-approval process will help you demonstrate to sellers that you are a serious buyer with the means and will to buy a home.
USDA Loans: Zero Down and Low Interest Rates in Rural Areas
USDA loans offer a viable option for those looking to purchase a rural home. The program is designed to provide affordable financing to low- and moderate-income borrowers, so it's ideal for those who may not meet the strict requirements of other mortgage programs.
However, there are some disadvantages to consider before applying for a USDA loan. It's important to work with an experienced lender who can help you navigate the process and ensure you get the best deal possible on your new home. If you're ready to buy a rural property, be sure to explore USDA loans as one of your financing options.
For informational purposes only. Always consult with a licensed mortgage or home loan professional before proceeding with any real estate transaction.