Should You Hire a Professional Stager to Prepare for Your Home Sale?
Posted by Gary Ashton on Monday, February 7, 2022 at 9:13 AM
By Gary Ashton / February 7, 2022
Comment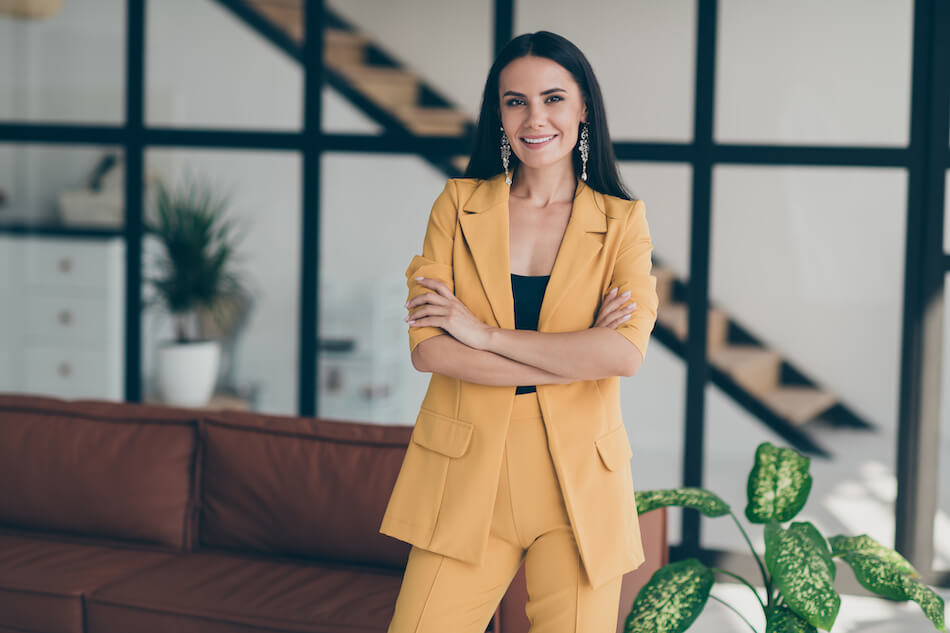 When a home goes on the market, the homeowner can spruce it up on their own or hire a professional home stager. But is hiring a professional stager worth the expense?
A staged home used to be a rarity, but now, especially in major markets, it's become almost standard. Stagers claim that a professionally staged and presented home moves faster and attracts better offers. Keep reading to learn everything a homeowner should think about when considering whether to get their home professionally staged for sale.
How a Stager Works
The homeowner can turn the entire job over to the pros by simply scheduling a home staging consultation. They can negotiate how much work is done by the stager. Some real estate agents offer a staging consultation as part of a full-service package.
Typically, the first thing a stager will do is walk through the home. They'll ask the homeowner if they know of anything that needs to be repaired or replaced. The stager may suggest or perform minor improvements on the spot and will give the owner a list of recommendations. Most likely, they'll recommend that the homeowner remove furniture and personal belongings to make the home less cluttered. Homeowners looking for success should do this anyway. Not only does it provide a head start on moving, but it can also help reveal potential issues that need remediation before a home inspection potentially fouls up the sale. The homeowner can then act on the recommendations themselves or engage the staging service to do so.
It's not too difficult to identify the first level of changes that can make a home more appealing to buyers. A good stager goes beyond that. There's a level of experience and even artistry to combining the lighting, furnishings, and design elements to create a presentation that draws buyers in and shows how the home can work for them.
What Does a Stager Cost?
Some real estate agents offer at least a consultation as part of their service, and they'll usually explain the options for a more thorough staging. Many factors go into the cost of staging, so the amount any particular homeowner might spend may vary widely. Factors may include whether the homeowner will be living in the home during the staging period, whether the owner will be renting furniture, how much of the home is to be staged, how much of the work the homeowner will be doing themselves, and more.
However, according to the National Association of Realtors, 23% of agents report a 1–5% increase in sale price when a home is staged. Another 15% of agents report a price increase of 6–10%, and more than 10% of agents report an even greater boost. Given that, according to the same study, the median cost of professional staging was $1.5K, staging can have a very high return on investment. For example, a $300K house that experiences a 1% price increase will sell for an extra $3K, twice the median staging cost, making it easier to pay down a conventional mortgage.
Virtual staging is a growing trend that is even more affordable. In addition to taking less time and work, digitally rendering a space provides opportunities such as showing rooms in different functions or styles.
Pros of Professionally Staging a Home
There are several advantages to professionally staging a home for sale.
It takes some pressure off the homeowner. Moving is among the most stressful life events, and if a homeowner can make moving less demanding, it can be good for their mental and physical health.
Professionally staged homes generally sell faster and get higher offers. Exact study results vary, but the evidence is strong that staging works. Not only does it help a new listing, but it can revive a "tired" home that's been on the market for a while.
A stager has expertise that most sellers don't. They know current buyer trends. They have a practiced eye. Some homeowners are proud of their personal touches, but a stager knows whether those touches align with what most buyers will be looking for. It's almost impossible to bring everything to 100% and show a perfect house, but a good stager will know where to put the most effort.
Staging provides an extra edge. A seller can't change the neighborhood their home is in or their local market, but they can change how their home meets that market.
Cons of Professionally Staging a Home
Staging is an additional selling expense. While the homeowner has an excellent chance of recovering that cost, there's no guarantee they'll do any better than without a pro.
Handy homeowners can figure out a lot of staging techniques on their own with a little research. Painting, repairs, improved lighting, and decluttering are things almost anyone can do.
When homeowners declutter, they'll need to find someplace to put their possessions while they show. That's a particular problem if they're still living in the house.
Are You Going to Hire a Professional Home Stager?
There's no absolute requirement to professionally stage a home, and many sellers get excellent offers with minimal or DIY staging. However, there's strong evidence that professional staging boosts a homeowner's chances for selling their home quickly and at a top price.