4 Best Things About Living on a Golf Course: Love the Community, Scenery & More
Posted by Gary Ashton on Tuesday, September 26, 2023 at 9:56:07 AM
By Gary Ashton / September 26, 2023
Comment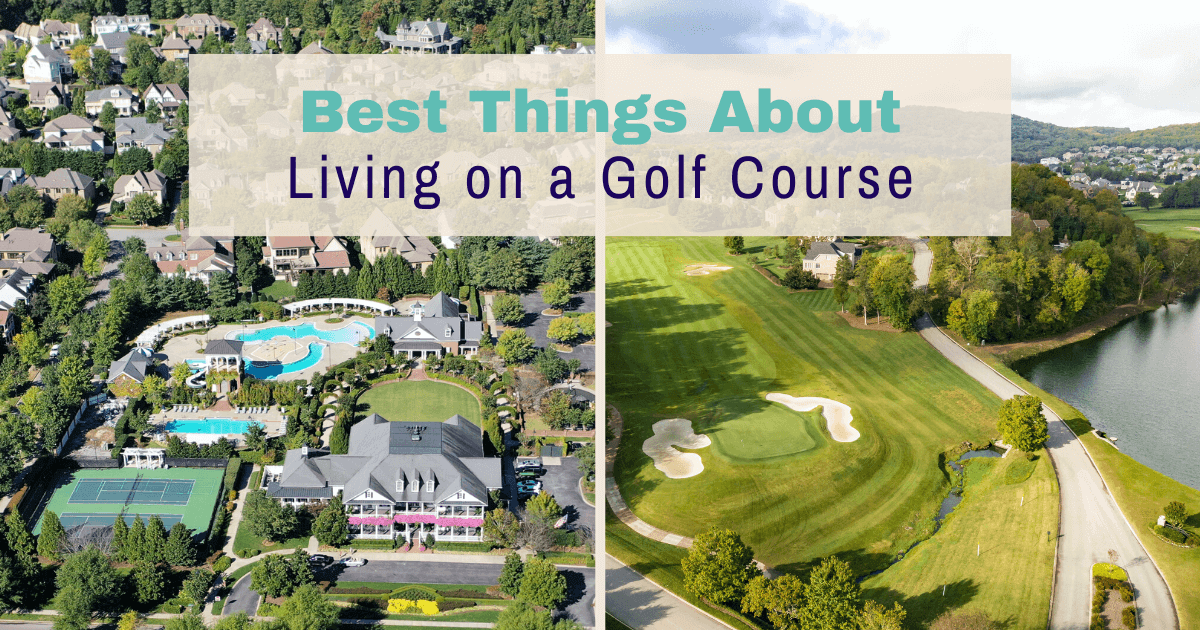 The allure of golf course communities extends far beyond the sport itself. These specialized residential areas offer a blend of aesthetics, amenities, and a distinct lifestyle, drawing residents with varied interests and pursuits. As more people discover the multifaceted benefits of living in golf course homes in such communities, the intrigue surrounding life adjacent to the greens has grown.
The Community
If there's anything you know you'll have in common with your neighbors in a golf course community, it's a love for the same great game. Many golf communities are created to encourage their residents to enjoy the scenery, whether by playing golf together or by simply being outdoors. In a community like this, making friends is easy!
Many non-golfers might think that a golf course neighborhood is most appealing for retirees; however, younger adults curious about the game and other households can also benefit from this kind of neighborhood. After all, every future golfing pro has to start somewhere, and there is no easier way to get immersed in the sport than to be with avid fans. Whether you've been playing golf for years or are only just starting, members of a golfing community will be more than happy to share your passion for golf.
Homeowner's Association
Golf course communities are commonly managed by a homeowner's association, or HOA, that regulates maintenance requirements for all the homes within the association. Keep in mind that homebuyers are always encouraged to learn about HOAs before buying in a community governed by one.
Between the HOA's regulations and the convenient location, homes in these neighborhoods tend to maintain their value. Moreover, HOAs usually organize events for residents to meet their neighbors and get to know one another while doing fun activities. If the golf course neighborhood has a clubhouse or another common area for residents, this is the ideal location to make new friends.
You can do some digging before settling on a home to see if the HOA at your local golf course community hosts events that might interest you.
The Golf
Of course, it's hard to get easier access to a golf course than the one your own property backs up on. When you live in a golf course community, whenever you feel like playing a round on your own or with friends, you could be out on the green in no time.
Imagine always being able to play golf at premier tee times without worrying about the course being too busy. If you're looking for extra people to play with, finding another person or two to join your group in these communities is very easy.
Enjoy the Amenities
Top golf course communities offer all kinds of amenities to their members and other features to improve the experience of the game. You'll likely be able to buy a membership to your local golf course at a reduced rate as a homeowner. Depending on what the course offers, you'll have access to locker rooms, lounges, and even space for sporting activities other than golf: basketball, tennis, or racketball are often options provided to members.
Depending on your local course, a golf course membership may provide you access to other courses across the country. Make sure to take a look into such options if you're a fan of golfing and traveling.
The Scenery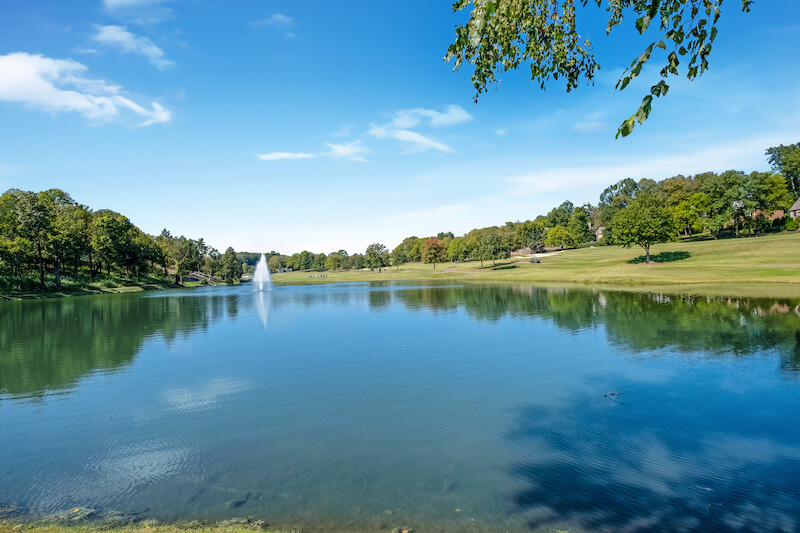 Is there anything more relaxing than always seeing the natural beauty surrounding your favorite golf course? A golf course neighborhood home will give you access to stunning views you only need to look from your back window or patio to see. The home you'll live in won't take away from the beauty of nature, as they, like the golf courses, are built to emphasize and be cohesive with their environment.
Early birds can even wake up and watch the mowers work while enjoying a hot coffee or reading the news. You'll also be able to watch fellow golfers playing their games from your patio.
With a home in a golf course neighborhood, you can also get out and enjoy the natural scenery up close whenever you'd like. Appreciate how the course emphasizes the beauty of nature around you as you play your next round of 18 holes.
In between games, you can likely find walking paths that can take you deeper into the lush greenery, around and over the bodies of water in the area, around wide-open spaces, and over hills that give you an even better view of the surroundings. Homebuyers deciding on a property type will frequently find that walking these paths is the best way to take in the community.
Peace of Mind
Life in a golf course community is often a peaceful experience, enjoyed with like-minded folk in a relaxed environment. Many golf course neighborhood homes offer modern safety and energy efficiency perks. You can relax in your home knowing you, your loved ones, and your belongings are in good hands.
The HOA of the golf course neighborhood is responsible for the well-being and cooperation of the community, including most—if not all—of the maintenance and landscaping for the homes in the community. Golf course communities are often also gated communities, which means that only community members will be able to access the homes surrounding the golf course. Even if the communities aren't gated, golf courses often feature security measures that encourage proper behavior both on and off the green.
Is Golf Community Living Right For You?
Living in a golf course community is about more than just golf—it encapsulates a holistic lifestyle surrounded by serenity, upscale amenities, and a connected community vibe. Many golfers have found that there's no better way to hone their game than living right on the course, and purchasing a golf home as a vacation home is one of the more fun ways to invest in real estate. For those seeking tranquillity intertwined with luxurious living and unparalleled landscapes, these communities offer an experience that is truly unparalleled in modern residential design.