What's a Townhouse? Here are 4 Benefits of Buying a Townhouse
Posted by Gary Ashton on Thursday, June 9, 2022 at 3:18 PM
By Gary Ashton / June 9, 2022
Comment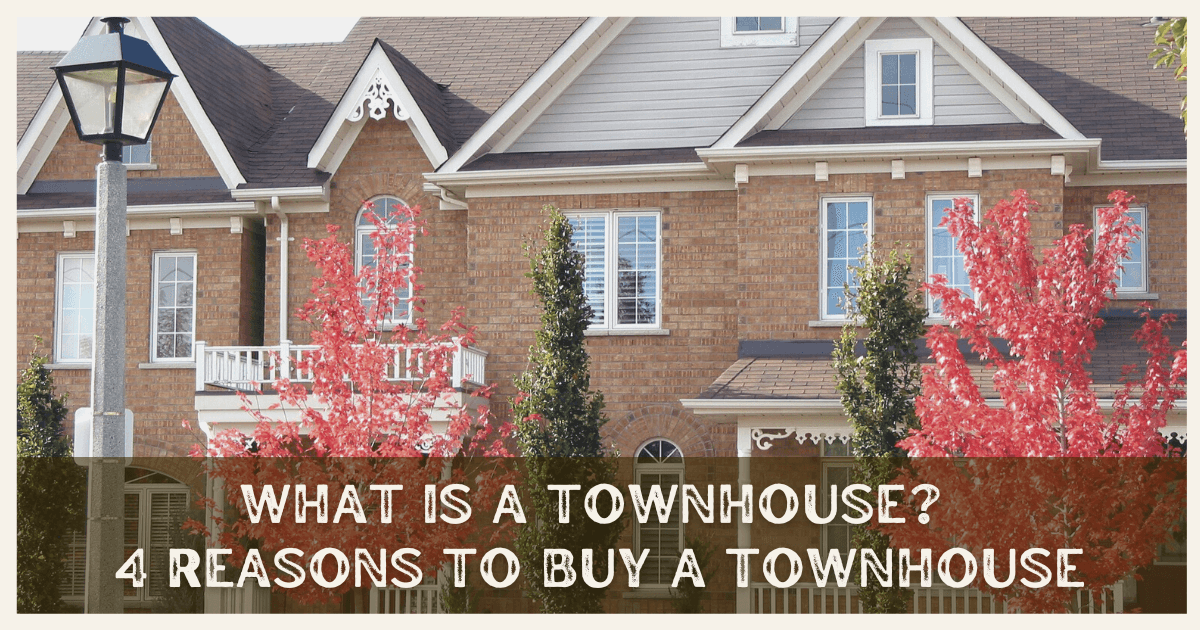 Imagine owning a home but never having to mow the lawn, shovel the snow out of the driveway, or carry out any other outdoor maintenance chores. These are some of the joys of owning a townhouse, multi-story properties that usually share one or two walls with a neighboring home.
A sense of shared community is a big part of living in a townhouse, as a homeowners association (HOA) usually cares for and maintains some shared community amenities. Read on to learn four reasons why a townhouse is an excellent option for a first-time homebuyer.
Townhouses Are Less Expensive Than Single-Family Homes
The average cost for building a new townhouse in the US is around $175,000, while the average cost to build a new detached single-family home is $358,800 — more than twice as much. Those prices don't include the land associated with each type of home. A townhome is built on a smaller lot, whereas a single-family home will include space for a larger yard and maybe a large driveway. The lower cost of building a townhouse usually means it will require a smaller down payment, a smaller mortgage payment, a smaller property tax payment, and so on compared to a single-family home.
While townhouse owners pay $200 to $300 a month for HOA fees, those costs add up to far lower maintenance costs that the owner will pay over the property's lifetime. The owner of a single-family home has to pay for every bit of maintenance associated with their property, while a townhouse owner isn't responsible for fixing as many things.
Townhouses Have Easier Maintenance
A homeowners association will take care of painting the exterior of a townhouse, patching up or re-shingling the roof, mowing the lawn, and blowing the leaves out of the driveway. For owners who want less "hands-on" maintenance, a townhouse can be a happy middle ground compared to a condo or a single-family house.
Some people find townhomes appealing because of their reduced maintenance; the smaller square footage means there is less to keep clean inside the home. For example, an HOA takes care of cleaning leaves and debris out of gutters, meaning the owner doesn't have to perform any risky maintenance tasks themselves.
Depending on the HOA agreement's specific terms, the owner will almost always have fewer maintenance responsibilities than the owner of a single-family home. The HOA acts as a support system for significant expenses like repairs and will probably be able to recommend trusted contractors they've worked with in the past for in-home repairs.
Townhouses Offer Owners More Flexibility Than Condos
Townhouses provide more privacy and customization options compared to condos. A condo owner, for example, will likely have neighbors living above and below them, providing less privacy. Townhouse owners will only have neighbors on the other side of one or two shared walls.
A townhome provides the owner with more square footage than a condo in almost every instance, providing more space for personalization and adding one's touch and style to every room. A larger floor plan allows larger and more complex furniture pieces, artwork, and interior decorating options to be utilized.
Depending on their HOA rules, townhome owners might also have the option to change their property's exterior. These changes can include repainting the home's exterior color or adding a flower bed in front of the property. Condo owners cannot make any external changes to their property because they don't own any of the home's exterior.
It's always a great idea to check directly with the HOA before making exterior changes to a townhouse property. Some uniform standards will have to be met to ensure that every home will maintain its value and beauty.
Many Townhouse Communities Provide Amenities
The HOA fees in townhouse communities don't just pay for maintenance tasks; the fees can also pay for the upkeep of shared amenities within the community. These can include things like a clubhouse for socializing, a resort-style swimming pool, a fitness center or gym, and a park or green space. These amenities are often private and for the use of community members only, ensuring the amenities are not as crowded as their public counterparts. If owning a pool is a priority for a homeowner, buying a townhouse with a community pool is a more accessible and affordable way to achieve that, as everyone in the community shares the pool's cost.
Shared amenities also mean a stronger sense of community among neighbors. People don't just know their neighbors by sight in a townhouse community; they're likely to share some similar common interests. For example, every neighbor is likely a golfer if a townhouse community is on or near a golf course. Those shared interests and amenities make townhouse living more appealing to those looking to make friends. Living close to neighbors does not have to be a downside!
Townhouse Ownership Can Make Life Easier
These are some main reasons why buying a townhouse might be the preferred option for a homebuyer. There's a lot to love about townhouses when everyone knows their neighbors and might share something in common with them — not to mention that it's easier to get into a townhouse than a single-family home in most cases.