Should I Buy New Construction? 5 New Build Pros & Cons to Help Your Decision
Posted by Gary Ashton on Sunday, May 22, 2022 at 11:36 AM
By Gary Ashton / May 22, 2022
Comment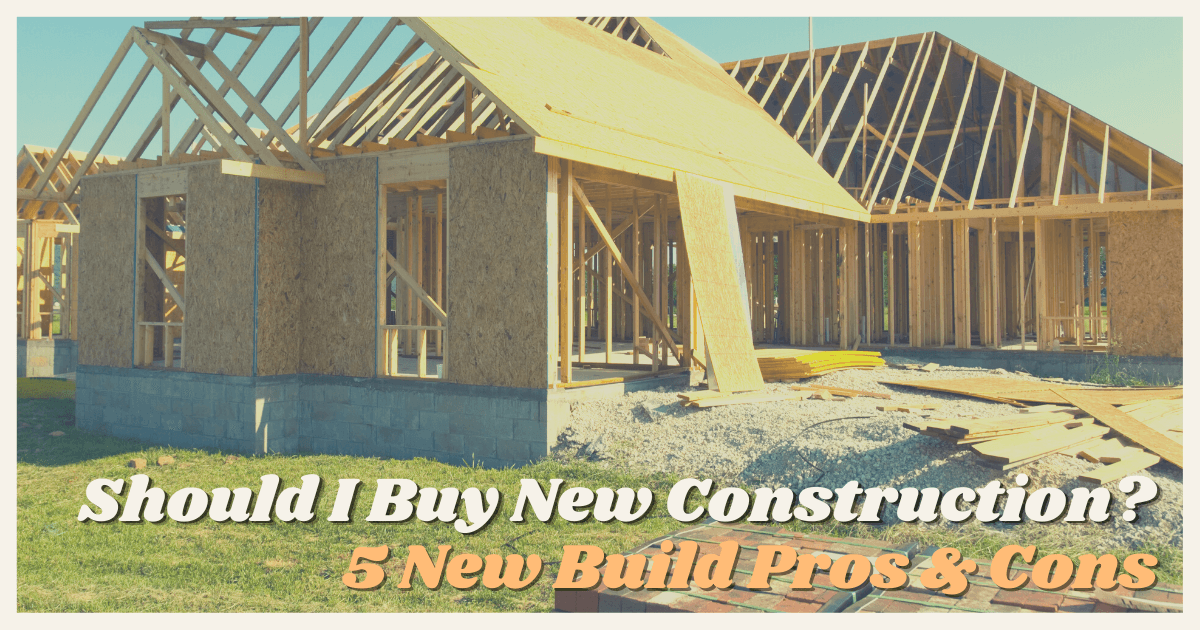 Custom and new construction homes have advantages that existing homes do not. The buyer gets their dream house at the end of the process if everything goes as planned. However, there are also some essential things to understand when buying a new construction home. Keep reading to discover the pros and cons of buying a new construction home.
The Advantages of Buying New Construction
Buying a new construction home has many advantages, making it an attractive option for homebuyers. These benefits include:
Everything is Customizable
Some home builders will allow buyers to customize every feature of their new home, including the ability to choose appliance types, kitchen and bathroom countertops, paint colors, door knobs, window types and styles, and everything else imaginable. This opportunity isn't possible when buying an existing home.
Finding a resale home with every feature the buyer desires is rare; even if that happens, there's a chance for higher competition between interested buyers. Working directly with a builder and their architects gives the buyer the power to select the options they want for their new home.
Everything Is New
When a buyer steps into their custom-built home, everything in it is brand new. It's sort of like buying a new car but much more satisfying. No one else has ever used the appliances, decorated the home, or put their stamp on anything. Owners can decorate and design their new construction home according to their wishes.
Because everything is new, this also represents cost savings for the buyer in years to come compared to an existing home. There won't be many maintenance surprises for a few years, like the water heater failing or the roof shingles unexpectedly reaching the end of their lifespan.
New homes are also built with the latest technology and are more energy-efficient than older homes. They will likely have Energy Star appliances, HVAC systems, and excellent insulation. These features translate directly into lower utility and energy costs over the lifetime of the new home construction.
Plus, there's one more thing that's brand new when it comes to a new home: the warranty, which should cover the costs of any unexpected issues that come up initially.
What to Know Before Buying New Construction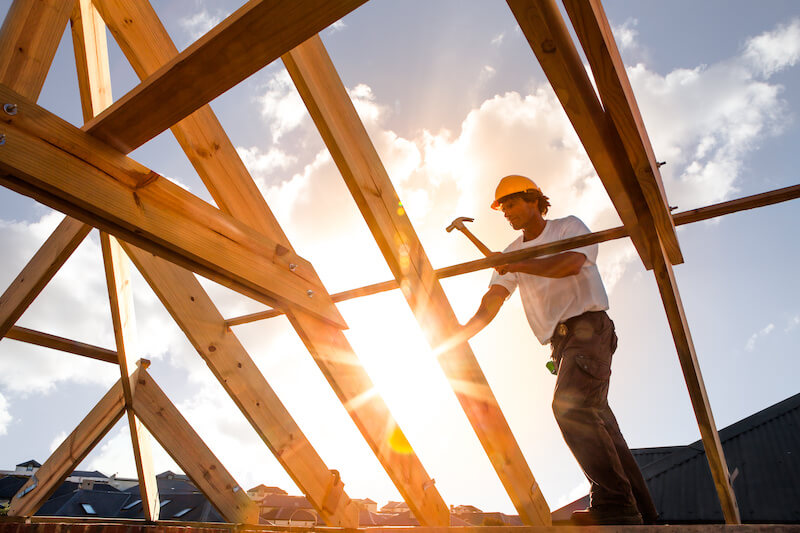 Anyone who has bought an existing home should know that the process is not the same when building a new home. It can be time-consuming to build a house if supply issues, weather, or other things delay construction. Here are some surprises that buyers should know about the process.
It's Different from Buying an Existing Home
Buyers will have to make many decisions while buying a new construction home. Doing so can be fatiguing for some people, so buyers should know this in advance. It's also unlikely that a developer will be willing to negotiate the price of a new home. They may drop the price on upgrades, but not the property itself. Most negotiating will start before the builder begins, so homebuyers should get everything in writing.
Be Prepared to Wait
New home construction takes time. Supply chain issues can cause delays if the builder cannot receive the necessary materials on time. Additionally, the number of options and upgrades the buyer purchases will also impact construction time. The average construction time on a new home in a development, where the builder provides a blueprint and pre-set upgrades, will take around seven or eight months. In a fully customized home where the buyer decides on every feature and fixture, the builder can take up to a year or more to complete the project.
Local permitting processes can also impact construction time. Permits can vary from one municipality or state to another, and the permitting process can be delayed by factors entirely out of the buyer's and builder's control.
The location of a home can create delays. In a flat neighborhood development, things will go smoothly. However, moving materials can stretch out the timeline if a custom-built home is in a hard-to-reach area. Rain delays are a risk that can also grind construction to a halt. While they don't always happen, buyers should expect delays in the new home construction process.
Model Homes Usually Have All the Upgrades
The spec home or model home that the builder has constructed to impress buyers will have all of the best upgrades possible. The buyer's home is not likely to have all the same "bells and whistles" when it is complete unless the buyer pays a premium price. Keep in mind that the model home will occasionally be for sale.
When touring a model home in the early stages of the process, it's a great idea to take detailed notes. The buyer should write down all the features and upgrades they want in their home. Then, they can get those features in writing from the builder, and there are no disappointing surprises when construction is complete.
Buying a New Construction Home Can Be an Adventure
The pros of purchasing a new construction home outweigh the cons in most cases, but this process is not for everyone. Buyers should understand all the potential setbacks ahead of time and choose their homebuilder wisely to have the best possible experience.