Nashville Economy Explained: Top Industries & Best Companies to Work For in Nashville [2023]
Posted by Gary Ashton on Wednesday, June 28, 2023 at 11:26:18 AM
By Gary Ashton / June 28, 2023
Comment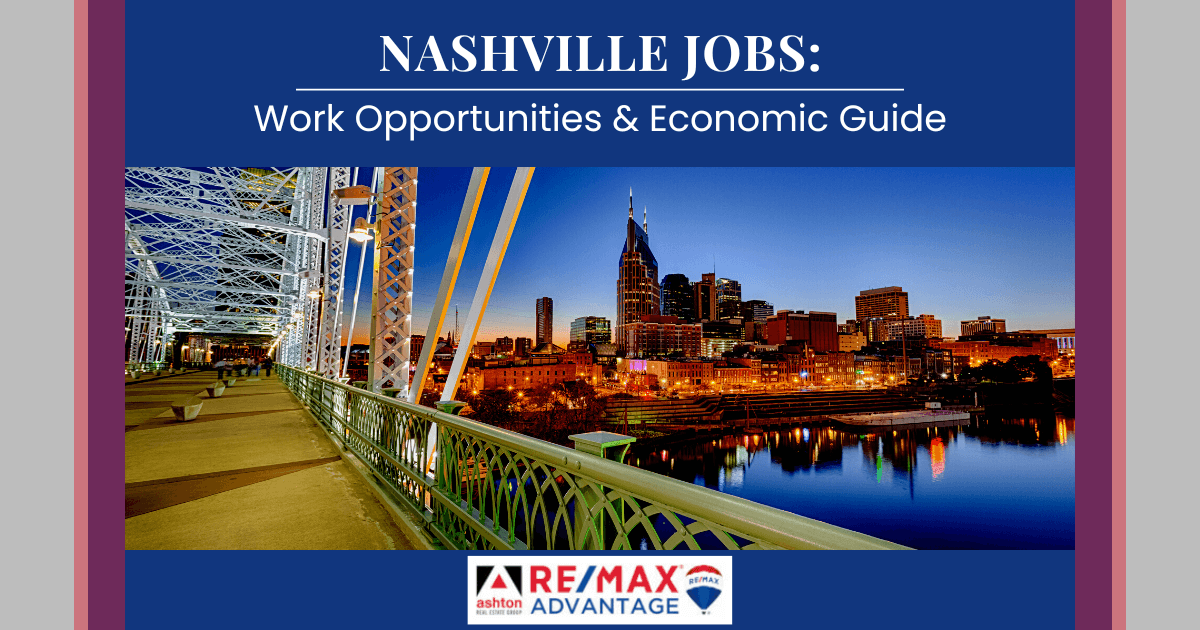 There are a lot of great reasons to move to Nashville, TN. It has good weather most of the year, plenty of incentives to start and grow a new business, and a sound economy. Before moving, exploring the local economy in a new city and its business climate is always a good idea. Healthcare, arts and entertainment, manufacturing, and other vital sectors are projected to remain strong in the future. Here's a closer look at the city's economy for those considering moving to Nashville.
Top Employers in Nashville
Nashville's economy now generates more than $100 billion per year. Here are some of the top employers in the city.
Vanderbilt University Medical Center: VUMC is one of the world's largest and most prestigious research hospitals, and it employs more than 28,000 people. And that doesn't even include the 9,000-plus faculty and staffers at the university. The hospital and campus are located near Edgehill and the Midtown neighborhood and encompass more than 330 acres.
Nissan North America: Nissan moved its corporate headquarters to Cool Springs almost two decades ago, and they also operate an enormous manufacturing plant in the town of Smyrna. Between those two locations, Nissan employs more than 11,000 workers in the Nashville Metro area.
HCA Holdings, Inc.: The Hospital Corporation of America (HCA) manages 165 hospitals and over 100 surgery centers across the US. At its facilities in Nashville, plus its corporate headquarters in the Gulch neighborhood, it employs roughly 10,500 people.
St. Thomas Health Systems: This non-profit healthcare organization has expanded over the years to nine hospitals and surgery centers in the Nashville area. It also manages dozens of non-profit hospitals around the globe. It employs around 6,200 people in Nashville.
Randstad: This Human Resources company helps hundreds of thousands of workers find new temporary or full-time jobs every year. It's the second-largest HR provider in the world and employs about 4,500 people at its Nashville headquarters.
Asurion: This consumer electronics insurance company has about 3,600 employees in the Metro area. Asurion ensures devices like smartphones and electronic appliances.
The Kroger Company: Kroger is one of the largest grocery store chains in the country, and it has nearly 20 stores in the Nashville area. The grocer employs about 3,500 people in Nashville.
Additional Large Companies in Nashville
Vanderbilt University
Amazon.com
Community Health Systems
General Motors
Bridgestone Americas Inc.
Electrolux Home Products North America
Is Nashville a Good Place to Start a Business?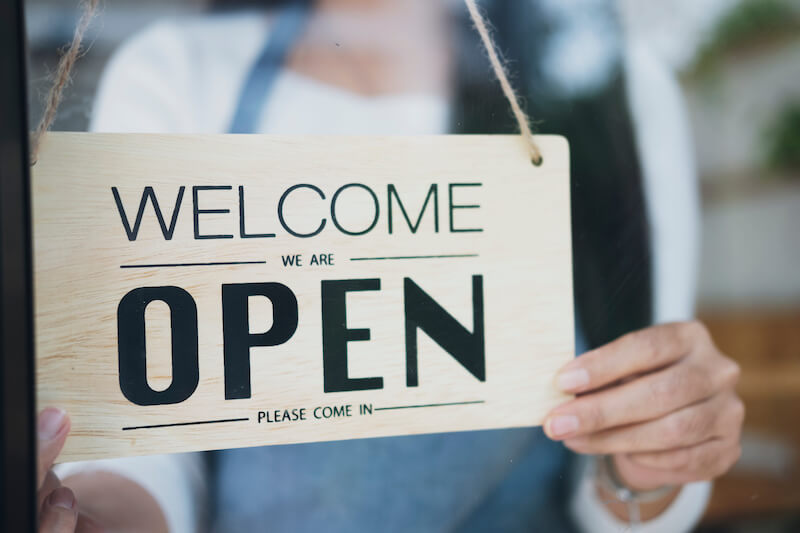 According to the Nashville Entrepreneur Center, Nashville is now the fourth-best city in America to start a new business. More than four out of every 1,000 people in Nashville have "CEO" as their job title since there are more than 53,000 small businesses here. Several factors make Nashville especially attractive to anyone thinking of starting a business.
Nashville's economy has been rapidly diversifying for more than two decades. New businesses can start and grow in new directions thanks to a large consumer base and local incentives. Between Tennessee State University, Vanderbilt, and other colleges, a steady stream of new employees are entering the workforce every year. About 60% of graduates from Nashville-area colleges decide to stay in the area to start their careers.
The city also has a lot of existing infrastructure for anyone who wants to purchase a new construction home in the suburbs, get a good-paying job with an existing company, and/or start their own business. Nashville has a lot of co-work spaces and meeting rooms available, which can be the perfect fit for many new startups.
Nashville Small Business Resources:
Nashville Entrepreneur Center
Jumpstart Foundry
Tennessee Small Business Development Center
Tennessee SmartStart
Nashville Economy Facts and Figures
Nashville's GDP is predicted to grow at a rate of 2.5% annually through 2025. Job growth in the 14 counties that comprise the Nashville economic area has remained steadily higher than in the rest of the country. The city's unemployment rate tends to be in the 2% range, compared to around 3% nationally.
The city is an extremely attractive destination for workers since Tennessee does not have an income tax. Nashville, and Tennessee in general, has some of the lowest tax rates in the country, meaning that workers get to keep more of their paychecks. Nashville does, however, have a 9.25% sales tax on purchases. The state also charges a 1–2% flat tax on interest and dividends.
The median household income in Nashville is around $71,000 per year, which is comparable to the US median. Residents, however, benefit from the cost of living in Nashville, which is slightly lower than the national average. The median price for homes for sale in Nashville, including single-family homes in the suburbs and condos, is in the high $400s. The national median is comparable, hovering in the mid-$400s. Renting is about the same as the national average of around $1,800 per month.
Nashville's economy also benefits from being at the convergence of three major US interstate highways. I-24, I-40, and I-65 all meet here, making Nashville a major national transportation hub for shipping.
Infrastructure for public transit has been increasing in Nashville in recent years. Commuting to the Downtown area using the Music City Star Rail is much easier and faster than dealing with traffic on the roads. The rail line connects Nashville with Donelson, Hermitage, the city of Mt. Juliet, and Lebanon with daily trips; the train travels at 60 MPH between stops.
Popular Nashville Industries
Here are the top industries in the Nashville area.
Healthcare: Vanderbilt University Medical Center is just one part of the healthcare sector in Nashville. Nashville companies own or manage an enormous 15% of the hospital beds in America. The healthcare industry overall in Nashville employs more than 126,000 workers.
Arts & Entertainment: "Music City" remains a top tourist destination because of the arts and entertainment industry. Nashville has more music industry businesses than any other city in the nation. More than 14.4 million visitors come to the city every year to visit Opryland and other world-famous country music venues spread throughout Nashville's best neighborhoods.
Manufacturing: Nashville has a significant manufacturing sector, with companies like Nissan, General Motors, and Ford employing thousands of workers. The CSX railroad network connects Nashville to 20 other states, meaning manufacturers can easily ship their goods to any area or port on the continent. There are also 30 air carriers operating out of the Nashville International Airport, which help bring Nashville-produced goods to the rest of the world.
Corporate Operations: Many companies choose to make Nashville their main US headquarters or corporate office location.
Supply Chain Management: Nashville's favorable location at the convergence of three interstate highways, plus its centralized location in the US, makes it easily accessible to about 75% of all other cities in America. One- and two-day shipping across the US is only possible thanks to the many supply chain management companies operating here.
Top Industries in Nashville
Health Care and Social Assistance
Retail Trade
Educational Services
Accommodation, Food Services
Manufacturing
Professional, Scientific, Technical Services
Construction
Nashville's Economy Is Stable & Growing
Nashville's diversified economy allows the city to continue growing in terms of GDP, worker wages, and new business startups for the foreseeable future. Companies here are always looking for fresh talent, which the schools in Nashville are equipped to help provide, and the resources available for small business startups are making a tremendous impact. Anyone wanting to advance their career should consider moving to this dynamic and welcoming city.
If you're excited by the opportunities in Nashville, contact the Ashton Real Estate Group of RE/MAX 1st Advantage with TNRealEstate at (615) 301-1650 to get in touch with our experienced team of real estate agents and discover the perfect Nashville home for you today.