Nashville Cost of Living: 10 Things to Know About the Cost of Living in Nashville [2023]
Posted by Gary Ashton on Monday, April 3, 2023 at 11:36:09 AM
By Gary Ashton / April 3, 2023
Comment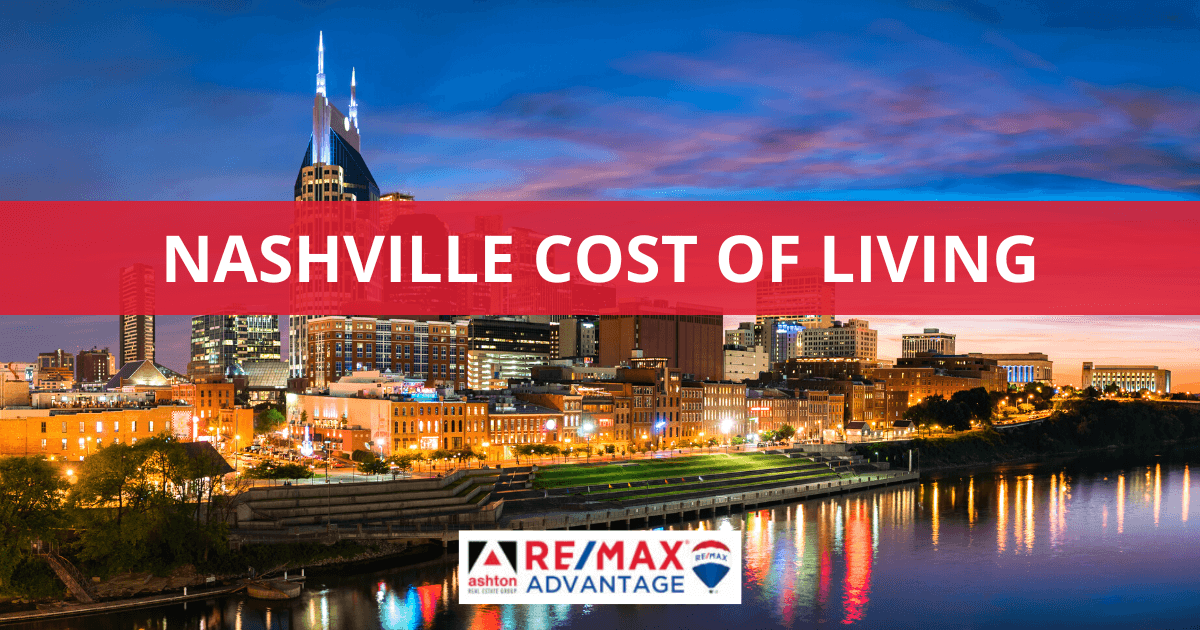 If you're moving to Nashville, it's essential to understand the cost of living in the city. From housing and utilities to food and transportation fees, learning about all aspects of Nashville's living expenses can help you make an informed decision about your move. This article looks at what affects the overall costs for residents, including healthcare, child care, entertainment options, and income/salary levels, so you can have a realistic budget in mind before you even start looking at homes for sale in Nashville.
Housing Costs in Nashville
Buying a Home
Housing prices in Nashville are higher than the national average. However, when compared to other major US cities like Austin or Seattle, buying a home in Nashville is about $100,000 cheaper. With a median home price of around $425,000, the significant price difference allows Nashville to offer relatively affordable housing options alongside stunning luxury homes, making it desirable for buyers at any price point.
Some popular neighborhoods for those looking to buy a home include Germantown, 12 South, East Nashville, and Sylvan Park. These areas have increased in popularity due to their proximity to downtown and unique culture and charm.
Renting a Home
Monthly rent in Nashville ranges from $1,200-$2,500. However, these prices can vary significantly based on location, amenities, and the age and condition of the property. Be sure to research all fees associated with renting before signing any leases or agreements to avoid surprises down the road.
Utilities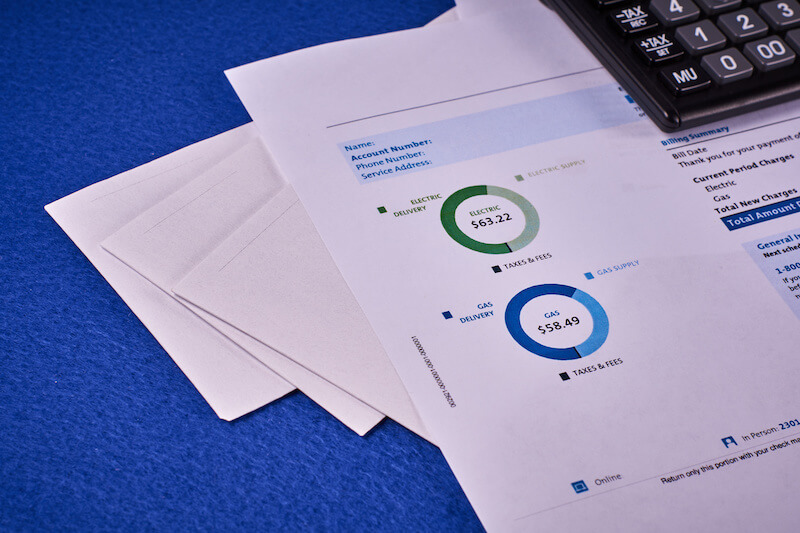 Utilities are an essential part of living in Nashville. Understanding the average utility costs, types of utilities available, and tips for reducing utility costs can help you budget accordingly.
The average cost of utilities in Nashville is around $200 per month. It's important to note that these prices may vary depending on your location within the city and usage levels.
There are a plethora of utilities available to Nashville residents, such as electricity from EPB Fiber Optics or Middle Tennessee Electric Membership Corporation; water supplied by Metro Water Services; natural gas through Atmos Energy; cable/internet service from Comcast Xfinity or AT&T U-verse; telephone service provided by AT&T and other local companies; and trash collection services offered by Waste Management Incorporated.
Taxes in Nashville
Taxes are an essential consideration for any housing budget. Local property taxes are calculated by each home's appraised value and are used to fund local government services such as schools, police, and fire departments. The property tax rate in Nashville is relatively high, with the average homeowner paying around 2.6% of their assessed home value per year.
Additionally, sales taxes in Nashville are 7%, which is slightly higher than most states. However, there is no individual state income tax in Tennessee, which can be a significant benefit for many homeowners.
Food Costs
Grocery Shopping in Nashville
The cost of groceries is generally similar to the national average. However, prices vary depending on the store and the items purchased. Generally, larger chain stores such as Kroger and Publix offer competitive grocery prices, while specialty stores and high-end markets may charge more for particular items.
Whole Foods Market, for example, typically has higher-priced specialty items. Similarly, The Fresh Market and Sprouts Farmers Market also offer a range of specialty items, such as organic produce and specialty cheeses.
How Expensive Is Eating Out in Nashville?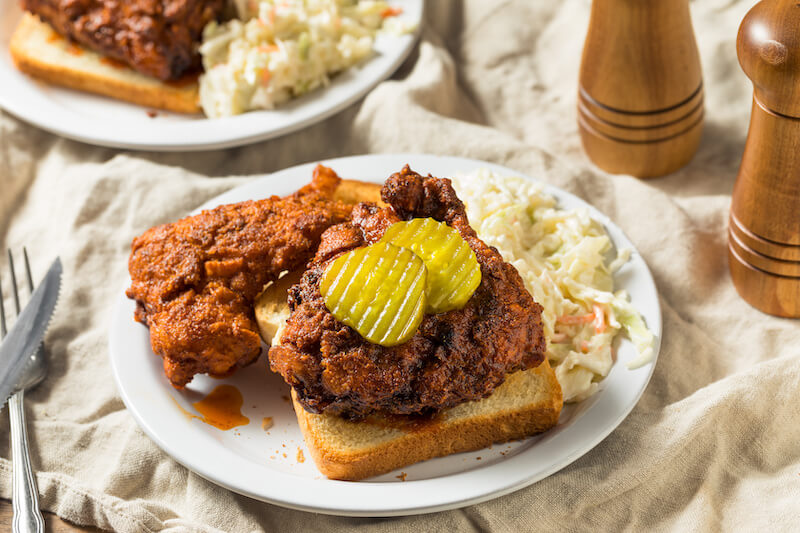 Good news for foodies: Music City has delicious restaurants that satisfy any appetite and budget. There are countless restaurants offering everything from fast-food burgers to fine dining experiences.
Prices range depending on where you go; however, most places have reasonably priced meals that won't break the bank. Some of the most popular spots include Hattie B's Hot Chicken and Puckett's Grocery & Restaurant for classic Southern cuisine, Mas Tacos Por Favor for Mexican fare, and Sushi Avenue for sushi lovers.
Transportation Costs
Public Transportation Options in Nashville
Public transportation is a great way to get around the city of Nashville. The Metropolitan Transit Authority (MTA) operates buses and light rail throughout the city, providing access to many popular attractions and destinations.
MTA also offers discounts for students, seniors, and people with disabilities. Additionally, several ride-sharing services in Nashville, such as Uber and Lyft, can provide convenient transportation options at an affordable cost.
Car Ownership Costs in Nashville
Owning a car in Nashville makes it much easier to get around. Of course, having a car means you must account for gas, insurance, and maintenance costs.
Due to Tennessee's gas tax rate, gas prices are higher than in other cities. As of 2023, it was 27.4 cents per gallon, but the official tax is subject to change annually.
Vehicle registration fees for a standard, non-commercial vehicle range cost $89.
Regulatory Fee: $55
Registration: $29
Shipping fees for new plate & decal: $5
The cost of transportation in Nashville varies depending on your chosen method, but plenty of options are available to suit different budgets.
Healthcare Costs in Nashville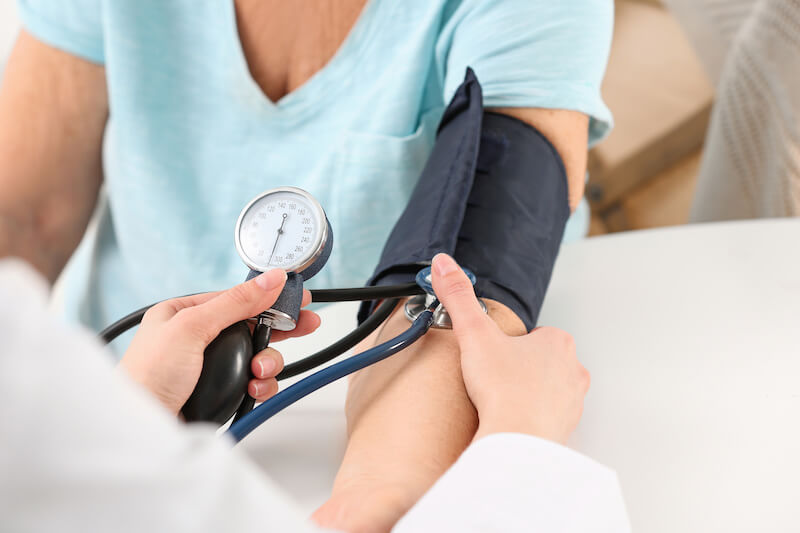 Healthcare costs vary depending on several factors, such as the type of care, insurance coverage, and the specific provider. Generally speaking, the average cost of a doctor's visit in Nashville ranges from $100 to $250; this can vary widely based on the type of doctor, the length of the visit, and the specific services provided.
In Nashville, there are several options available to help cover healthcare costs. TennCare is the state's Medicaid program, which provides free or low-cost health insurance coverage to those who qualify based on income level and other criteria.
The Health Insurance Marketplace offers private health plans with different levels of coverage at varying prices depending on your budget and needs. Additionally, some employers offer group health insurance plans that may provide more comprehensive coverage than individual plans.
Child Care Costs in Nashville
Daycare centers are one of Nashville's most popular options for parents looking for child care. These centers typically offer full-time and part-time programs with various activities designed specifically for young children. The average cost for daycare in Nashville ranges from $900-$1,500 per month, which is on par with child care costs in the rest of the state.
Hiring a nanny can be more expensive than other forms of childcare but offers many advantages, such as flexibility, convenience, and personalized attention that cannot be found at daycare centers or preschools. Nannies may charge anywhere from $15-$25 an hour depending on their experience level and the duties required by the family they work for.
Nashville Entertainment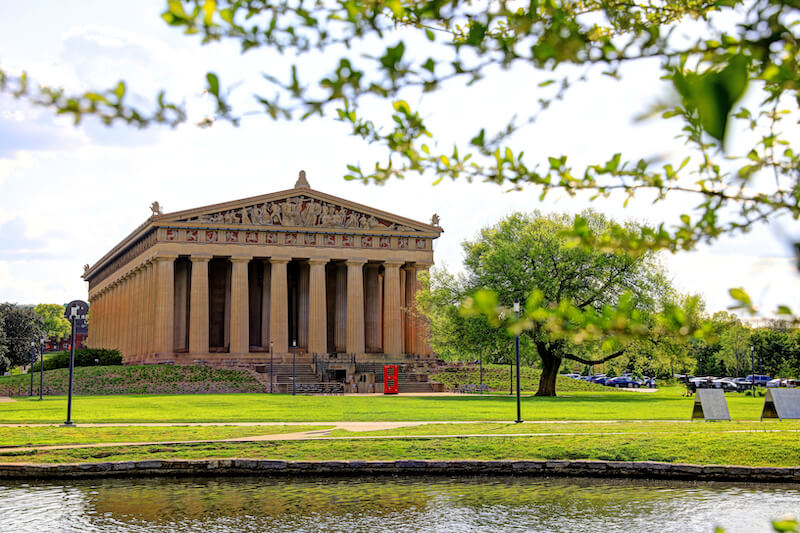 From live music to outdoor activities, there's something for everyone in Music City. Even better, many of the best things to do in Nashville are entirely free.
Nashville is known as the "Music City," and it lives up to the name with dozens of venues offering live music every night.
The Grand Ole Opry has been hosting country music performances since 1925, while the Ryman Auditorium hosts classic acts and modern performers. Tickets can range from $20-$100 depending on the artist or show you're seeing.
Nashville also provides plenty of opportunities to get outdoors and explore nature. Centennial Park is a great place to start—it features walking trails, gardens, playgrounds, sports fields, and more. Admission is free, but some activities may require additional fees or reservations.
Sports fans will love cheering on their favorite teams, including at Nissan Stadium, where they can watch the Tennessee Titans. Other options include a Nashville Sounds game at First Horizon Park and a Nashville Predators game at Bridgestone Arena. Ticket prices vary based on seating location but typically range between $10-$80 or more per ticket, depending on the event.
Looking for a good laugh? Try a local comedy club. Zanies Comedy Club is located near downtown in the Woodland in Waverly neighborhood.
For a true Nashville night out, head over to Nashville's famous Lower Broadway, an entertainment district filled with honky tonks offering live bands playing everything from rock n' roll classics to current hits (cover charges usually apply).
Average Salary in Nashville
Nashville, Tennessee, is a vibrant city with a thriving economy. The median household income in Nashville is $67,000 per year, compared to the national average of about $31,000.
Nashville has many top-rated employers across various industries, from healthcare and education to technology and hospitality. Here are some of the best companies to work for in Nashville:
Vanderbilt University Medical Center: This academic medical center is one of the largest employers in Nashville, with over 16,000 employees.
HCA Healthcare: HCA is a leading provider of healthcare services, with multiple hospitals and clinics in the Nashville area.
Bridgestone Americas: Bridgestone is a leading tire and rubber company headquartered in Nashville.
Asurion: Asurion is a technology solutions company that provides support and protection for mobile devices, home appliances, and other electronics.
Ryman Hospitality Properties: Ryman is a hospitality and entertainment company that owns and operates several iconic Nashville venues, including the Ryman Auditorium and the Grand Ole Opry.
Are You Ready to Live in Nashville?
Nashville is a great city to live in, thanks to its relatively affordable cost of living. How many other cities offer the same unique combination of affordable housing options, a thriving job market, and a high quality of living? Whether you're looking for a gated neighborhood or one of Nashville's amazing townhome communities, you're sure to be able to make yourself at home in Nashville. Considering all these factors, it's no wonder why so many people are drawn to live in Music City.
If you're excited by the opportunities in Nashville, contact the Ashton Real Estate Group of RE/MAX 1st Advantage with TNRealEstate at (615) 301-1650 to get in touch with our experienced team of real estate agents and discover the perfect Nashville home for you today.