Living in Nashville: 7 Things to Know About Moving to Nashville [2023]
Posted by Gary Ashton on Wednesday, March 22, 2023 at 8:47:34 AM
By Gary Ashton / March 22, 2023
Comment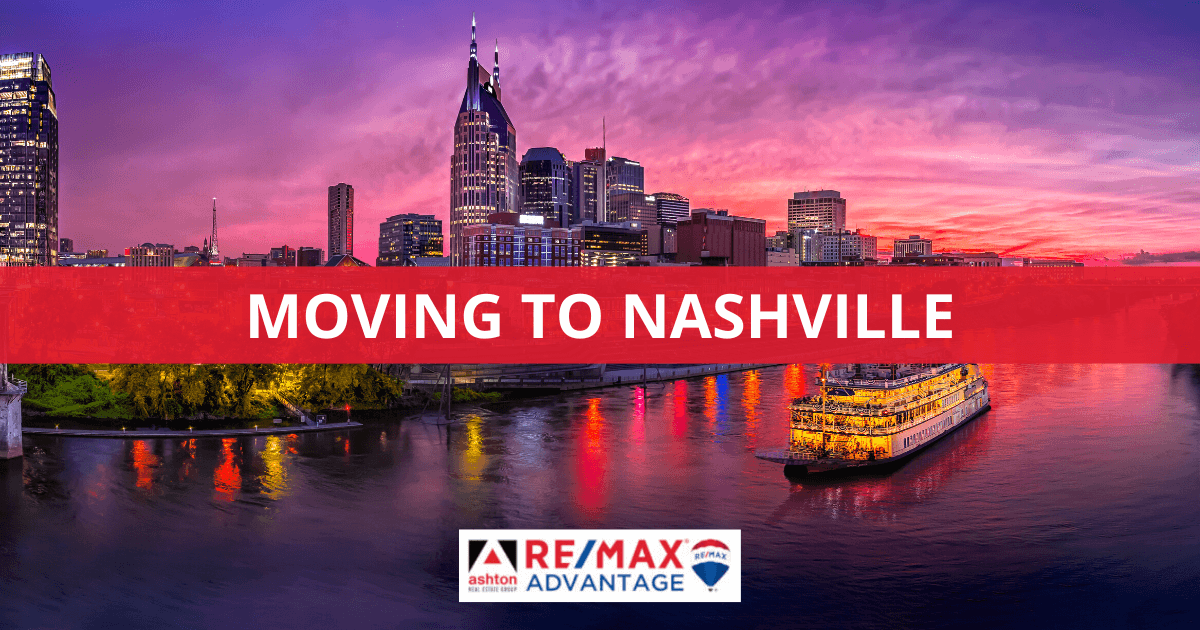 Are you thinking about moving to the city of Nashville? There are so many reasons why this is an excellent choice for your next move. From the abundance of housing opportunities, low cost of living, and endless things to do, there's something here for everyone. Also, schools in the area provide options for education, and getting around town can be easy with its well-connected streets. This post will discuss the top considerations regarding moving to Nashville, including the area's share of Davidson County homes, cost of living, things to do, getting around, and schools. Moving to Nashville could be one of the best decisions you ever make!
Nashville Housing
Nashville is a great place to call home, and it offers a variety of housing options for all types of buyers. Whether you're looking for an affordable starter home or luxury living, there's something in Nashville that will fit your needs.
Single-Family Homes
Single-family homes are the most popular type of housing in Nashville. They come in all shapes and sizes, ranging from small one-bedroom Nashville cottage homes to large four-bedroom houses with multiple bathrooms. Prices vary depending on location but generally start around $200,000 and can go up to over $1 million for larger properties in desirable neighborhoods like Belle Meade or Green Hills.
Condos & Townhomes
Condos and townhomes are also popular choices among Nashville residents who want low-maintenance living without sacrificing space or amenities. Prices typically start at around $150,000 for smaller condos in Nashville. They can reach upwards of $500,000 for larger units with high-end finishes located downtown or near other attractions like Vanderbilt University or Music Row.
Apartments are an alternative for those who don't require the same amount of space as a single-family home or don't want to purchase a home. Prices can vary significantly based on size, location, and amenities but generally range from around $900 per month for studio apartments up to several thousand dollars monthly for three-bedroom apartments located downtown or close to universities such as Belmont University and Lipscomb University.
Overall, there is no shortage of housing options available in Nashville, so whatever your budget may be, something should fit your needs.
Key Takeaway: Nashville offers a variety of housing options to suit any budget, from single-family homes starting at $200,000 to condos and townhomes, which list from the high $100s.
Cost of Living in Nashville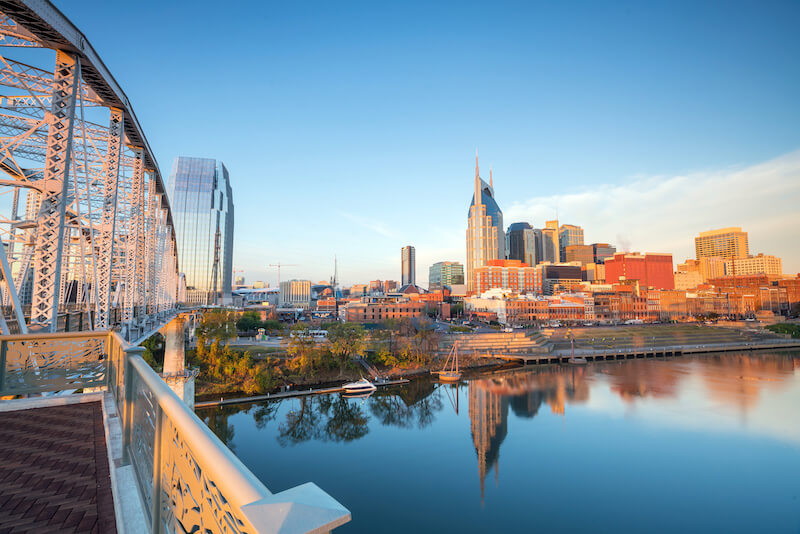 Nashville, TN, is known for its affordability and low cost of living. The city has various housing options to fit any budget, from luxury condos to single-family homes. Nashville's best townhome communities offer low entry-level listing prices, and state property taxes are fairly reasonable. Groceries are also relatively inexpensive in Nashville compared to other cities in the US. Utilities such as electricity and water are also affordable, with prices ranging from $50–$100 depending on usage and location.
Transportation costs can vary depending on how you choose to get around town. Public transportation is available through bus services or ride-sharing apps like Uber or Lyft, but it can be more expensive than owning your car due to rising gas prices in the area. However, if you decide to buy a car, plenty of used cars are available that won't break the bank.
The overall cost of living in Nashville is lower than in many other cities, making it an attractive option for those looking for an affordable place to live without sacrificing the quality of life amenities such as entertainment and culture opportunities. With its vibrant music scene, numerous parks and outdoor activities, excellent restaurants, and friendly people, Nashville offers something special that can't be found anywhere else.
Living in Nashville is surprisingly affordable for a major US city, as the cost of living is just a shade above the national average.
More information about cost of living in Nashville:
Job Market in Nashville
The job market in Nashville is thriving, with some of the biggest names in business having their headquarters here. The largest employers in Nashville include Vanderbilt University Medical Center, Nissan North America Inc., HCA Healthcare Inc., Amazon, and Saint Thomas Health. These companies provide thousands of jobs for Nashvillians each year.
In addition to these major employers, numerous smaller businesses contribute to the local economy such as restaurants, boutiques, and music venues that help make up the unique character of this city. There's something for everyone when it comes to employment opportunities in Nashville!
Finally, if you're looking for more creative endeavors, then look no further than Music Row where you can find recording studios, songwriters, producers, and musicians all vying for their chance at stardom.
More information about finding a job in Nashville:
Nashville Things to Do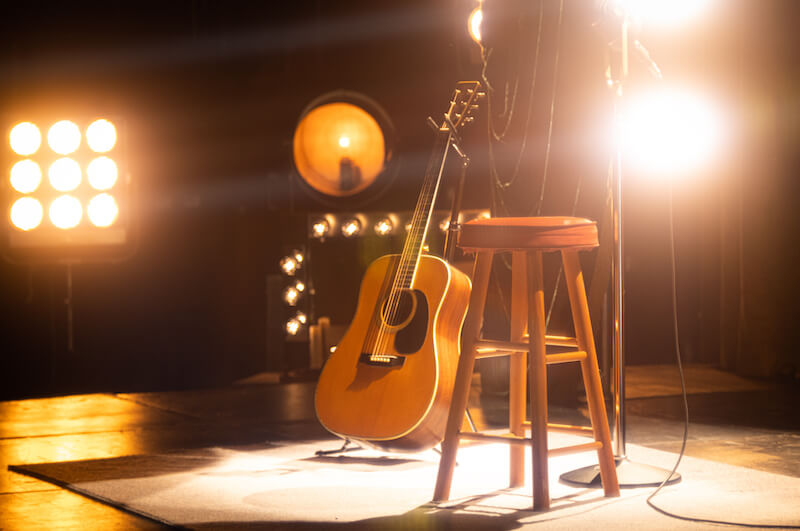 Nashville is a city full of life and culture, offering plenty of things to do for everyone. Whether you're looking for a night out on the town or an afternoon spent exploring nature, there's something here for everyone.
Music Venues
Nashville is known as Music City, so it should come as no surprise that there are plenty of places to enjoy live music. From intimate venues like The Basement and The High Watt to larger venues such as Bridgestone Arena and Ascend Amphitheater, you can find all kinds of music being performed throughout the year.
Museums
If you're looking for educational fun while visiting Nashville, check out one (or more) of its many museums. From art galleries like Cheekwood Botanical Garden & Museum of Art and Frist Center For Visual Arts to history-focused spots like Tennessee State Museum and Country Music Hall Of Fame And Museum, there's something here for every type of museum enthusiast.
Parks
Get outside and explore some green space with a visit to one (or more) of Nashville's many parks. Centennial Park offers stunning views from atop its Parthenon replica, while Shelby Bottoms Greenway has miles of hiking trails perfect for getting lost in nature. Beaman Park also features over 1,700 acres worth of outdoor activities ranging from fishing ponds to horseback riding trails.
Restaurants
With hundreds upon hundreds of restaurants located throughout the city limits alone—not including surrounding suburbs—foodies will never run out of options when dining in Nashville. Whether you are craving Mexican at Mas Tacos Por Favor or Italian at Rolf & Daughters, you'll always have something delicious nearby, no matter where you are in town.
Shopping Centers
Shoppers rejoice: Nashville has plenty of shopping centers that offer everything from high-end designer boutiques at Hillsboro Village Shopping Center to vintage finds tucked away inside Eastside Antique Mall & Marketplace. There are even unique specialty stores, such as Two Old Hippies, located near the 12 South neighborhood if you're looking for something exceptional during your time here.
From exploring the city's music and food scenes to checking out its numerous parks, Nashville has plenty of fun things to do. But before you move here, make sure you know all about driving around this vibrant city.
Key Takeaway: Nashville is a vibrant city with something for everyone, from music venues to museums, parks, restaurants, and shopping centers. Whether you're looking for a night out on the town or an afternoon spent exploring nature, there are plenty of options.
Nashville Climate
Nashville, TN, is known for its mild climate and four distinct seasons. The city experiences hot summers with temperatures reaching the 90s during July and August, while winter months are usually cold but rarely freezing.
Springtime and fall in Nashville are generally pleasant with temperatures ranging from the 50s to 80s. In winter, temperatures typically stay above freezing throughout most of December, January and February. Snowfall isn't out of the question, but the total over the season is usually just a few inches.
April and May tend to be the rainiest months of the year, but there are still plenty of sunny days perfect for outdoor activities like hiking or biking through local parks and trails!
More information about the climate in Nashville:
Driving in Nashville
Driving in Nashville is relatively easy, with a few things to remember. Traffic laws and regulations are similar to most other cities, so familiarizing yourself with the rules of the road should be your first step. The speed limit on highways and interstates is 65 mph, while city streets have a maximum speed limit of 35 mph. It's essential to obey all traffic signals and signs and yield the right-of-way when appropriate.
Parking can be tricky in some areas due to limited availability or restrictions on certain streets. Read any posted signage before parking your vehicle; otherwise, you may find yourself with an unexpected ticket. In addition, several paid lots throughout the city offer convenient parking for those who don't want to worry about finding street spots or dealing with time limits.
The Nashville Metropolitan Transit Authority provides public transportation options in the city. Nashville has bus and light rail systems providing access across the city at reasonable prices. These services frequently run during peak hours but may become less frequent later in the evening or on weekends, depending on where you're going and what route you take.
Driving in Nashville is relatively straightforward once you get used to it; remember to follow traffic laws and watch out for pedestrians. If public transportation isn't your thing, there are always plenty of parking options.
From driving around Nashville to getting to know the area, it's crucial to understand how you'll get around. Now let's look at what schools are available in the area for those looking to move.
More information about traffic in Nashville:
Nashville Schools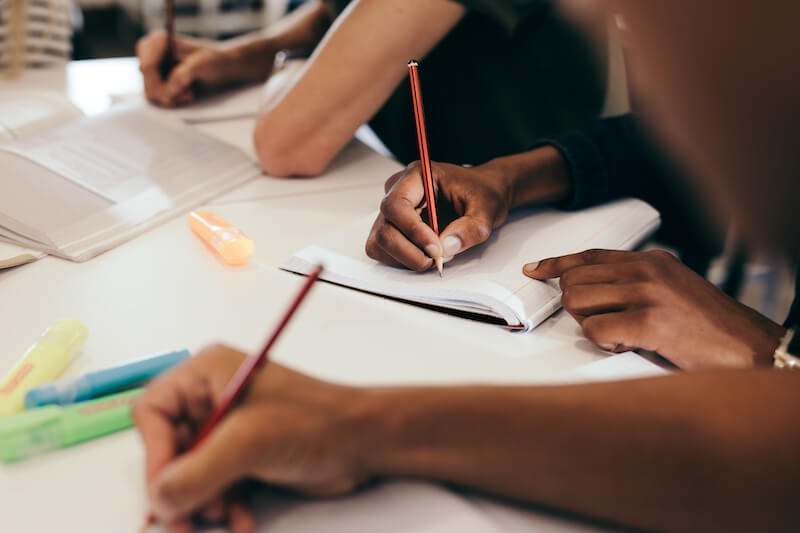 Nashville is home to various educational options for students of all ages. The public school system in Nashville is managed by Metropolitan Nashville Public Schools (MNPS), which serves over 86,000 students across more than 130 schools. MNPS offers a wide range of programs and services, including advanced placement courses, career and technical education classes, special education programs, and English language learner support.
Several excellent choices are available for those seeking private school options in the area. Private schools such as Davidson Academy and the University School of Nashville offer rigorous academic curricula that challenge students to reach their full potential. These institutions also provide extracurricular activities such as athletics, clubs, music lessons, art classes, and more.
Higher education opportunities abound in Nashville, too. Vanderbilt University is well-known around the country and has an impressive list of alums, including US presidents James K. Polk and Andrew Johnson, among others. Other colleges located near downtown include Belmont University, Lipscomb University, Tennessee State University, Trevecca Nazarene University, and Fisk University. In addition to traditional college degrees, these institutions offer adult learning programs for those looking to further their knowledge or change careers without attending a four-year university program first.
Key Takeaway: Nashville offers a variety of educational options for students of all ages, including the Metropolitan Nashville Public Schools system, private schools such as Davidson Academy and University School of Nashville, and several higher education institutions like Vanderbilt University. With these diverse options available, there are plenty of opportunities to pursue academic goals or further one's knowledge without attending a four-year university program first.
FAQs about Moving to Nashville
Is moving to Nashville a good idea?
Moving to Nashville is a great idea for many reasons. It has an excellent job market, with the unemployment rate at just 3.2%. The city offers plenty of entertainment and cultural attractions, from its vibrant music scene to numerous museums and galleries. Additionally, Nashville boasts a low cost of living compared to other major cities in the US. With all these benefits, it's no wonder why so many people are choosing Nashville as their new home.
What salary do you need to live in Nashville?
The cost of living in Nashville is relatively affordable compared to other cities. According to the US Census Bureau, the median household income for Nashville residents was $58,934 in 2023. To live comfortably and cover basic expenses such as housing, food, transportation, and utilities without going into debt or relying on financial assistance programs, it is recommended that individuals earn at least twice the median household income; this would equate to a salary of around $117,868 per year before taxes.
What do I need to know before moving to Nashville?
Nashville is a vibrant city with plenty of attractions and amenities. Before moving to Nashville, it's essential to research the area's cost of living and local housing options. It's also wise to familiarize yourself with the city's public transportation system and explore different neighborhoods to find one that best suits your lifestyle. Additionally, consider researching job opportunities and the services available for new residents. Finally, don't forget about entertainment venues that make Nashville unique, including music halls, theaters, restaurants, and parks.
Welcome to Nashville!
From affordable housing and cost of living to the variety of things to do and excellent schools, there's something for everyone in this vibrant city. With its convenient location and easy highway access, getting around town is also a breeze. Whether you're shopping for Nashville new construction homes or want to explore all the city offers, it's worth considering moving. Moving to Nashville can be a life-changing experience that will provide you with countless opportunities and memories.
If you're excited by the opportunities in Nashville, contact the Ashton Real Estate Group of RE/MAX 1st Advantage with TNRealEstate at (615) 301-1650 to get in touch with our experienced team of real estate agents and discover the perfect Nashville home for you today.