5 Marketing Tips That Will Attract Great Tenants To Your Investment Property
Posted by Gary Ashton on Monday, October 17, 2022 at 8:00 AM
By Gary Ashton / October 17, 2022
Comment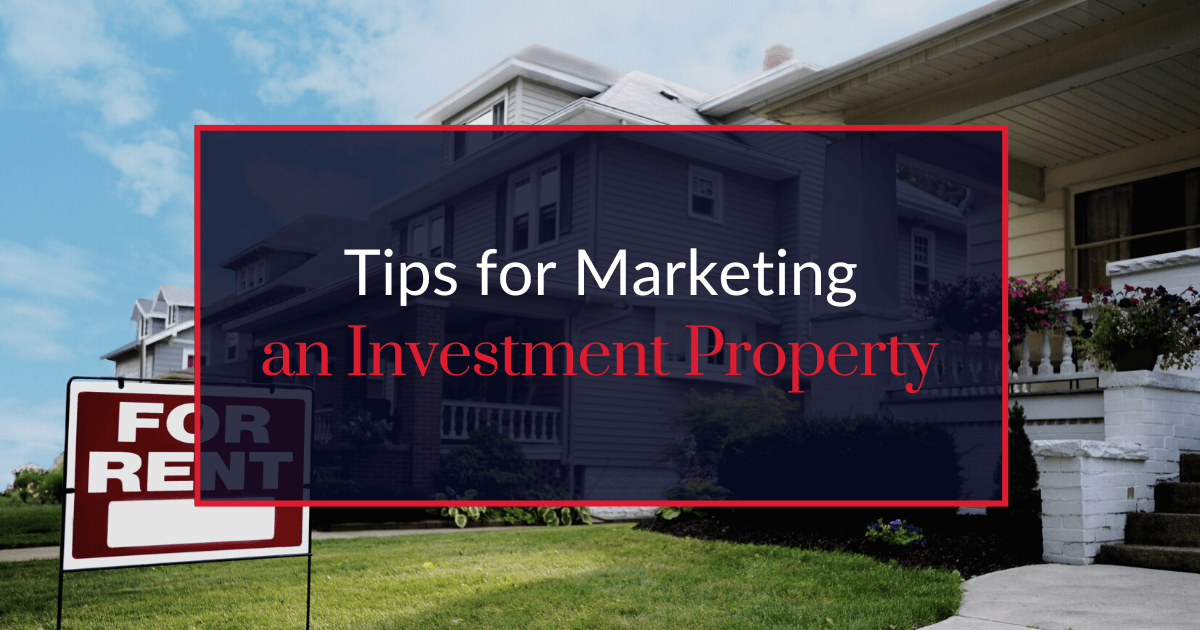 Many savvy investors decide to add real estate investments to their portfolios, as they're associated with low risk and potentially high rewards. However, while investment property is a lucrative way to grow one's bank account, there's a fair amount of work involved. Some owners favor hiring a property management company to help, while others prefer to go the DIY route and handle business themselves.
Regardless of whether the property is a single-family home, condo, or multi-family home, a big part of the job is to market them to ensure properties are consistently occupied. Keep reading for four tips on how to best market your investment property.
Stage the Property
Staging is a marketing technique owners often use when listing houses for sale, but it also can be looked upon as a strategic opportunity to highlight strong selling points for rentals. People who are looking to rent aren't looking for empty space. They want a home. Staging can help home seekers envision themselves living in a beautiful space.
To prepare a rental property for staging, have it thoroughly cleaned, make simple upgrades (e.g., dated light fixtures, kitchen hardware, or faucets), and fix flaws. Once these items are checked off the list, add welcoming touches that will appeal to potential tenants as they enter the home, such as a nice entry rug, hooks for coats, and a place to stow shoes.
Strive to make the home give off a warm and hospitable vibe, but keep it neutral. Paint the rooms in colors that can increase home value, such as soft hues that give off a light and airy feel, and pull back curtains to let in as much natural light as possible. (Don't forget to clean the windows!) Next, tuck away personal items, remove any unnecessary objects that give off a "cluttery" feel, add a few lamps to layer light sources, and position a few key pieces of furniture.
Essentially, the goal is to give potential tenants the ability to imagine themselves living in the space. Staging helps bring the home or apartment to life.
Write Appealing Copy
To reduce vacancy time, appeal to the best tenants, and fetch the right rental price, investors should put effort into making their listings as appealing as possible. Ultimately, good advertising will pay off and yield a strong ROI since it'll quickly get more eyes on the property.
Start with crafting accurate, interesting, and highly engaging descriptions, complete with an eye-grabbing headline—but be sure to make the chosen words count, because this is important to getting people to want to read the rental listing. Details to include are price, number of bedrooms, number of bathrooms, property type, location, and feature a strong property highlight (e.g., close to transportation, great views, original hardwood floors). Bottom line: entice the reader to want to read more.
Follow the headline with a descriptive, accurate summary of the property. Here is where owners can expand on the headlines to provide those reading the listing to help readers visualize the property and explore any amenities, location features, or other desirable qualities about the property. Use descriptive adjectives and spend some time learning about good real estate SEO strategies so renters can more easily find the property in their online searches. Remember to focus on the quality of content and not just keywords.
Take High-Quality Photos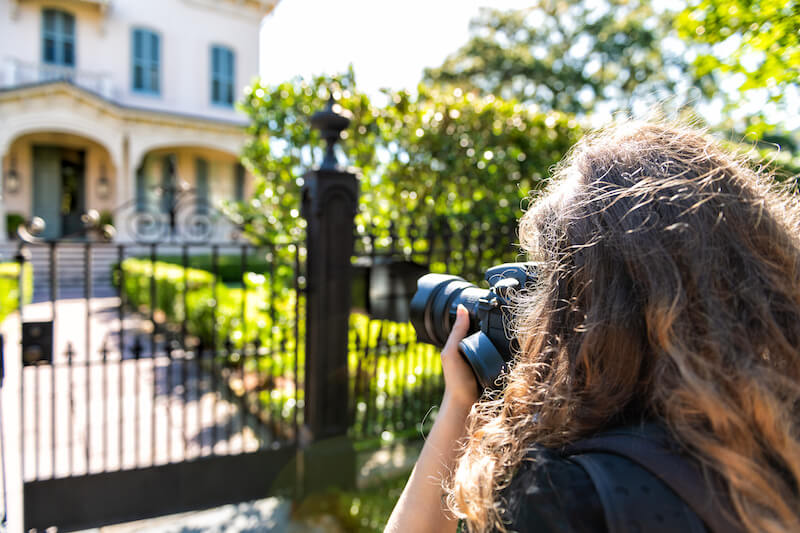 "A picture is worth a thousand words" absolutely applies to real estate. When advertising a property, it's essential to include high-quality photos to showcase the property and really show potential tenants where they can live. Not to mention, a variety of great photos will substantially increase traffic to the listing.
After reading the basics in the headline to see if a space meets the criteria, interested renters are likely to jump straight to the photos before reading the copy, so quality matters. It's worth it to invest in the aforementioned staging efforts and then, if possible, plan to take images during daylight hours on a clear weather day.
When taking photos of each room, try to aim to capture two walls because this provides the perception of open space. Rooms to capture include bedrooms, bathrooms, kitchen, appliances, dining area, living room, and at least a couple of outdoor shots, and perhaps community amenities.
Smartphones may not necessarily yield the best results, so it may be worth it to use a quality camera for real estate photography that takes high-resolution shots or invest in hiring a professional photographer who knows how to capture important photo features such as angle, light, and perspective.
Advertise in Multiple Forms
To effectively market a property, owners should plan to advertise in multiple forms to reach the widest audiences. A good plan should include a variety of both digital and non-digital marketing techniques.
Invest effort in establishing strong social media profiles and using them to market. Also, it's important to use effective social media strategies for real estate or people will likely tune out a profile that is 100% advertising.
When promoting a property, plan to include non-digital strategies such as physical signs, flyers, word-of-mouth, and putting a "for rent" sign out in front of the home. Join the Chamber of Commerce, attend meetings for small business groups, or participate in other networking events because expanding a professional network can lead to increased referrals.
Price Your Property Correctly For Your Market
It's no secret that rental prices have increased in recent years. As a result, many landlords are tempted to raise rents to keep up with the competition. However, it's important to remember that you must price your property correctly for your market.
If you price your rental too high, you may find it difficult to find tenants. On the other hand, if you price your rental too low, you may be leaving money on the table. It's important to strike a balance and ensure that your rental is priced competitively. If you want to make $2,000 each month on a property, but the average rental price in your area is $1,400, you need to provide tenants with enough value to make up for that $600 difference.
All landlords are looking to get the most money possible out of their rental property, but you need to ensure that you're giving your tenants the value that comes with their monthly rent payment. To do this, your rental property should be well-maintained and offer desirable amenities and extras. For example, having a backyard pool or hot tub are popular amenities that justify a higher rental price, and including Internet and cable is also a desirable bonus that can attract renters.
Ultimately, it's important to ensure that your rental property is priced correctly and offers tenants the value they're looking for. By doing so, you'll be able to maximize your profits while still providing a desirable place for tenants to live.
Get Started Marketing Today!
Investing in strong marketing techniques will yield the best benefits and ROI, since these measures will help reduce vacancies and keep a steady cash flow. In addition to creating strategies, connecting with a professional can also help keep properties rented. Partnering with a local real estate agent who works with commercial properties can go a long way to ensuring spaces are consistently rented.