Nashville Dog Parks: How Dog-Friendly is Nashville, TN?
Posted by Gary Ashton on Wednesday, October 18, 2023 at 2:24:31 PM
By Gary Ashton / October 18, 2023
Comment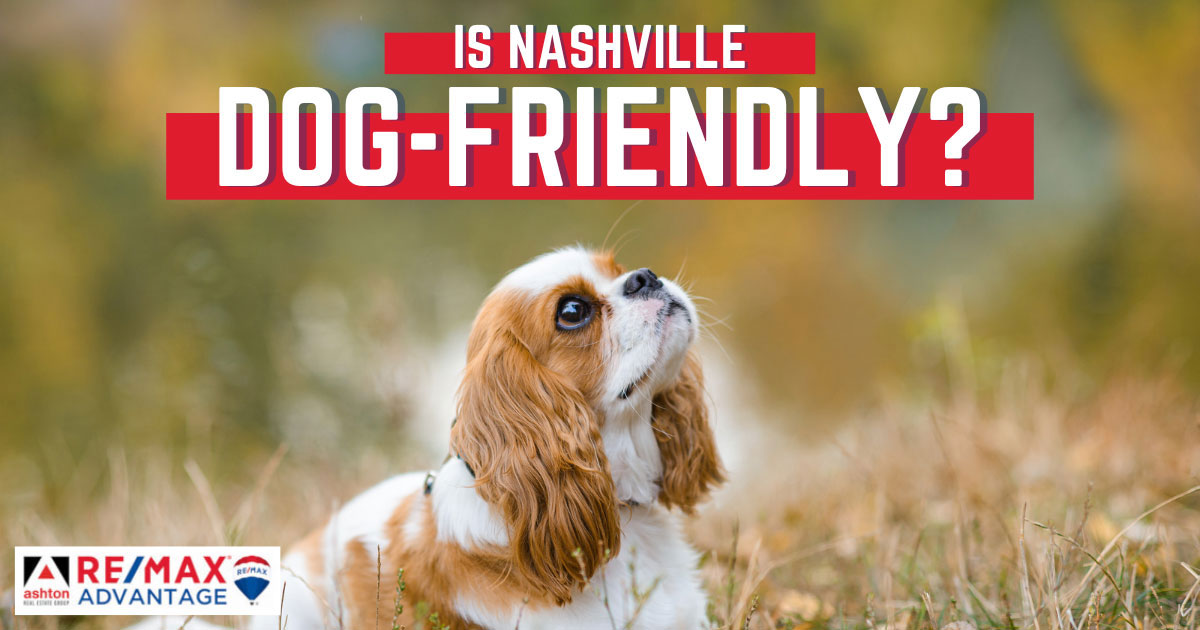 The city of Nashville, TN, renowned for its rich musical heritage and southern charm, has a lesser-known but equally harmonious melody: its welcoming tune to its resident canines. From open expanses where paws can roam freely to dog-friendly restaurants throughout Nashville's best neighborhoods, Music City's dog-friendliness has grown in leaps and bounds, solidifying its spot on the map for dogs and dog lovers alike.
Best Neighborhood Dog Parks in Nashville
Nashville is as dog-friendly a city as you'll find, with lots of great places for pups of all breeds, ages, and sizes to play. From local neighborhood parks to larger dog areas to Nashville's best suburbs, this famous city and its surrounding areas boast exceptional dog parks and other dog-centric activities.
Downtown Dog Park
Access Downtown Dog Park along the Cumberland River in the heart of Downtown Nashville.
Dog owners will appreciate the stunning views of the Downtown Nashville skyline, while pups can enjoy 13,000 square feet of fully fenced-in play areas. The surface features eco-friendly turf that's easy on dog's toes and makes for easier cleanup. The park also features water fountains and bottle filling stations, as well as a water fountain to keep pets hydrated
There are different fenced areas for large and small breeds if owners prefer to keep their pets separated. Downtown Dog Park also has plenty of benches and picnic tables so visitors can sit back, relax, and enjoy a nice lunch while their dogs play and socialize.
Downtown Dog Park Additional Information
Address: 200 1st Ave N, Nashville, TN 37201
Hours: 6:00 a.m.–12:00 a.m. daily
Gulch Dog Park
In The Gulch neighborhood, dog owners can find the Gulch Dog Park, which is divided into two sections; there's a large dog area that spans 3,500 square feet and a small dog area with approximately 1,500 square feet.
Not only do dogs love to play here, but it's also a popular spot for local events and activities. The park also hosts different food trucks throughout the year and features a fun gathering space with another 2,000 square feet. This dog park is smaller than some others in Nashville, so some visitors find that it can get crowded during busy times of the day or year.
Free one-hour parking is available for guests at Gulch Dog Park. There are water fountains and clean water bowls available—waste bags and bins are also on hand. The surface consists of mulch for a soft surface, and a few murals with large rocks create a great photo opportunity for pets and their owners.
Gulch Dog Park Additional Information
Address: 1216 Pine St, Nashville, TN 37203
Hours: 7:00 a.m.–10:00 p.m. daily
Frankie Pierce Dog Park
Frankie Pierce Park—named after Nashville native Juno Frankie Pierce, an influential women's suffragist leader—is located in the Midtown area.
The 2.5-acre park includes the dog park area, but it also offers other amenities, including a playground, a sand volleyball court, a common area, and a yoga lawn. The large, designated dog park area offers soft, grassy terrain that's gentle on paws while giving dogs lots of room to run, socialize, and exercise.
Overall, the park is the largest public green space in the city and has lots to offer. Visitors laud how clean and well-kept the park is, including the dog park area. All pet owners must remove and dispose of pet waste to preserve its beauty for other guests.
Frankie Pierce Dog Park Additional Information
Address: 130 Josephine Holloway Ave, Nashville, TN 37203
Hours: 6:00 a.m.–11:00 p.m. daily
Centennial Dog Park
Centennial Dog Park has two separate areas for large and small dog breeds. It's located in Centennial Park, one of Nashville's best parks, makes for a memorable experience for humans and canines.
The park also features beautiful walking trails and many open fields outside the main fenced-in areas, so dogs have ample room to run and play. The park has public parking, which is available at the Centennial Sportsplex on 25th Ave. North.
This park features tall shade trees—a welcome sight for dogs and their owners on hot days. There are also benches and plenty of seating. While there are doggie water fountains, pet owners should bring extra water, especially during the spring and summer. The grassy fields are the ideal spot for dogs of all sizes to enjoy spending time outdoors.
Centennial Dog Park Additional Information
Address: 2500 West End Ave, Nashville, TN, 37203
Hours: 6:00 a.m.–8:00 p.m. daily
Two Rivers Dog Park
Two Rivers Dog Park has lots to offer, including a double-gated entrance, plenty of dog water fountains, and waste bag disposal stations. This Nashville dog park has one of the largest fenced-in, off-leash dog areas in the entire city. In addition to being near the Cumberland River, the park is located just off State Route 155, so it's easily accessible for those driving in Nashville.
At seven acres, it offers beautiful grassy lawns, plenty of mature trees for shade, and winding pathways that lead from one end of the park to the other. There are also plenty of seating areas throughout the park where pet owners can sit, relax, and enjoy the stunning views.
The dog park is surrounded by Two Rivers Park, which offers 374 acres of historic stone walls, a golf course, a skate park, and lots of beautiful waterways, including lakes and streams. You'll find gazebos, picnic pavilions, and gorgeous landscaped areas where dogs can roam and play inside the dog park.
Two Rivers Dog Park Additional Information
Address: 3150 McGavock Pike, Nashville, TN, 37214
Hours: 6:00 a.m.–8:00 p.m. daily
Dog-Friendly Activities in Nashville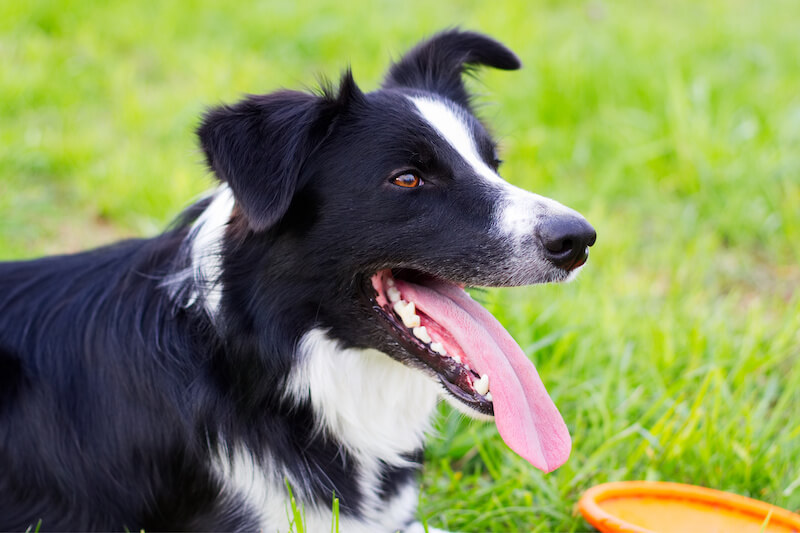 Aside from the plentiful selection of dog parks, Nashville has plenty of other great dog-friendly places and activities that pets and their owners will enjoy. Local dog meet-ups are common throughout the city, and some include live music, local food and beer, and other fun activities where pets and their owners can socialize and hang out. These gatherings are a great way for those moving to Nashville and looking to make some friends, both human and canine.
Plenty of local breweries and restaurants welcome dogs, and lots of dog-friendly lodging is available for out-of-town visitors. Nashville also has a wide assortment of dog-friendly restaurants and retail stores where dogs on a leash are always welcome.
Several coffee shops around town are welcoming to dogs, including:
Elegy Coffee
Frothy Monkey
Red Bicycle Coffee and Crêpes
Dose Coffee
The Silo Market is a new market in the heart of downtown that offers quaint, upscale shopping, food, and beverages. Guests can grab a local beer or snack, shop to their hearts' content, and bring their dogs along for the visit.
For those visiting Nashville who want to try something different, the Iconic Photoshoot and Insider Tour is an excellent choice. This pet-friendly experience allows dog owners and their pooches to experience a one-hour guided walking tour of Nashville while they learn about local landmarks. A photographer guide snaps photos along the way to ensure a memorable experience. The tour can accommodate up to 30 guests (with or without their pets) at once.
Dog-Friendly Restaurants in Nashville
Expect to enjoy at least one of many excellent dog-friendly restaurants in Nashville, including:
Redheaded Stranger
Redheaded Stranger is a popular spot in the McFerrin Park neighborhood. This busy eatery makes delicious tacos, handmade burritos, margaritas, and more. Dogs can join their owners on the outdoor patio while they eat and mingle.
Joyland Restaurant
Founded by Chef Sean Brock in the Historic Edgefield area, Joyland Restaurant is a fast-casual burger joint where dogs can hang out on the outdoor patio. This restaurant also offers water bowls for dogs, while humans can enjoy delicious burgers, craft beers, and more.
Café at Bobby
Café at Bobby serves delicious breakfast foods like bananas foster, French toast, and homemade bacon, egg, and cheese sandwiches. Dogs are welcome to hang out on the outdoor patio.
Nicky's Coal Fired
Italian food fans will love Nicky's Coal Fired, offering wood-fired pizzas, spaghetti with meatballs, and more from its West Nashville location. The outdoor pet-friendly patio is great for dog owners and their pets to relax and enjoy a slice or two.
Dog-Friendly Shopping in Nashville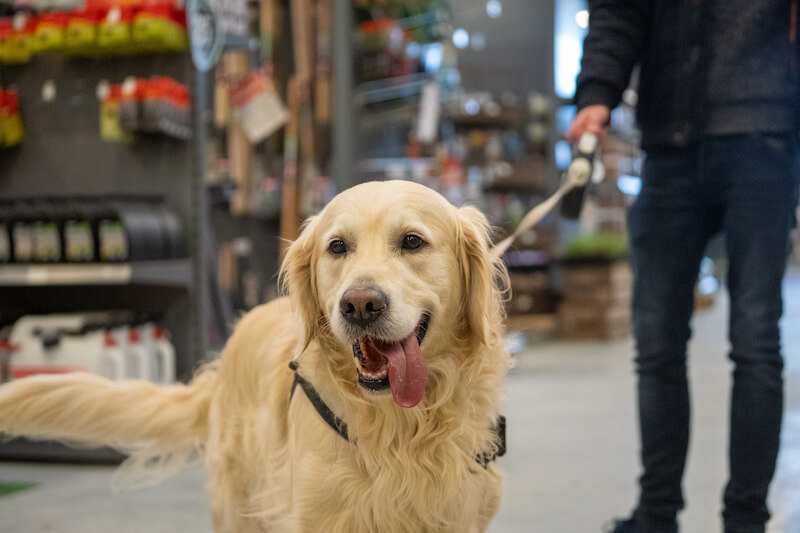 Of course, Nashville is also home to dog-friendly retailers and shopping areas.
Draper James
Draper James, a brand founded by famous actress Reese Witherspoon, has a flagship store in Nashville's trendy 12 South neighborhood selling accessories, gifts, women's apparel, and more. Dogs are welcome to this pet-friendly store with water bowls for pooches to sip on during hot days.
Gift Horse
Gift Horse is a unique and quirky gift store selling various items, including cards, stationery, candles, and more. This popular boutique located in Nashville's East End neighborhood also has a dog-friendly policy.
White's Mercantile
White's Mercantile sells everything from clothing and food to baby goods and more. This popular Nashville store happily welcomes pets to visit and explore alongside their owners.
Parnassus Books
Parnassus Books Nashville offers a selection of books, including collectibles, signed editions, and more. This unique bookstore—located in the heart of the Green Hills neighborhood—not only has an impressive selection of books and gifts, but it also has several "shop dogs" who help the owners with various tasks each day, and of course, dog owners visiting the store can bring their pets along as they browse, too.
Bass Pro Shops
Bass Pro Shops is a national chain selling various outdoor gear, hunting and fishing gear, and much more. Bass Pro Shops also has a large pet section that sells pet toys, gear, and other goodies. The Nashville location is dog-friendly, but pets must be leashed during the visit.
Pet-Friendly Lodging in Nashville
Pet owners visiting Nashville will appreciate the large selection of lodging options that welcome pets.
Drury Inn and Suites Nashville Airport
Drury Inn and Suites Nashville Airport is a popular hotel offering pet-friendly rooms. Overnight guests may have two pets with a combined weight of 80 pounds for an additional fee of $50 plus tax per night, and both dogs and cats are permitted. Pets may not be left unattended in their rooms.
1 Hotel Nashville
The eco-friendly 1 Hotel Nashville features over 56,000 plants on the property's ivy facade. This unique boutique hotel, located at the meeting point of some of Nashville's most walkable neighborhoods, allows up to two pets per room. All dogs must be leashed or in a carrier while in public spaces of the hotel, and animals are not allowed in the fitness center or the food and beverage areas.
The Fairlane Hotel
The Fairlane Hotel is a beautiful luxury hotel in the heart of Downtown Nashville. This beautiful hotel has plenty of amenities, including an on-site bar and restaurant, modern decor, and an outdoor patio where guests can relax and mingle.
Up to two cats or dogs are allowed at The Fairlane Hotel, but there is a limited number of pet-friendly rooms available, and guests will be charged a non-refundable fee of $75 per animal per stay.
Music City Embraces Its Canines
Beyond its iconic country music and historic landmarks, Nashville stands out as a haven for dog lovers. The city's embrace of dogs, evident in its parks, eateries, and accommodations, showcases a commitment to inclusivity. For those with furry companions in tow, Nashville's rhythm resonates with a promise of memorable experiences, ensuring that both human and hound feel right at home in the heart of Tennessee.
If you're excited by the opportunities in Nashville, contact the Ashton Real Estate Group of RE/MAX 1st Advantage with TNRealEstate at (615) 301-1650 to get in touch with our experienced team of real estate agents and discover the perfect Nashville home for you today.