Are Vacation Rentals a Good Investment? 5 Things to Consider Before Buying a Short-Term Rental
Posted by Gary Ashton on Saturday, April 2, 2022 at 10:53 AM
By Gary Ashton / April 2, 2022
Comment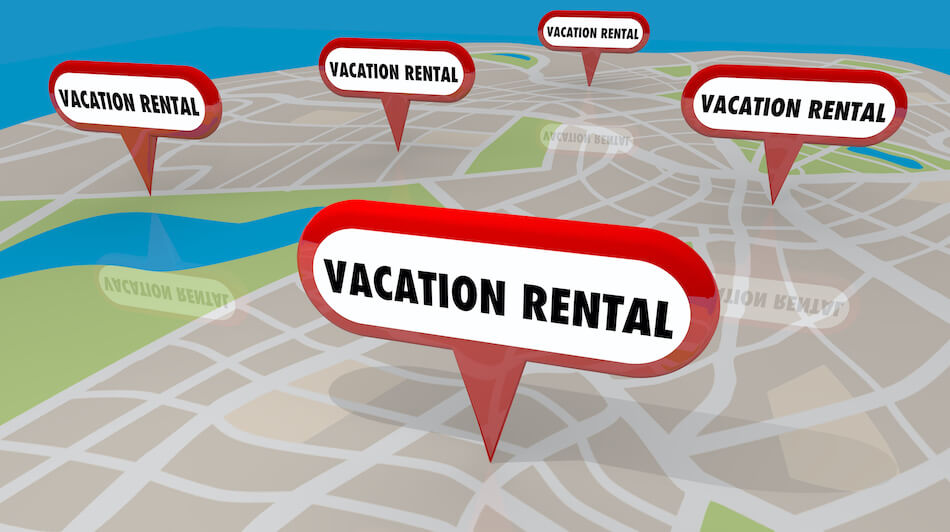 Investing in a vacation rental property is a great way to generate passive income. Many buyers find them ideal for first-time rental property investors because, in addition to providing gains from appreciating real estate values and lucrative nightly rates, this type of investment also enables you to enjoy the property for short holidays (although some tax restrictions do apply). Gross revenue in the vacation rental market is expected to keep growing yearly. Are you thinking about buying a short-term rental? This article will dig into five important factors to consider before you invest.
Analyze Local & National Tourism Trends
You should always check national and local tourism trends when picking the ideal location for your vacation home rental. Obviously, an area where the number of yearly tourists is projected to increase is a more attractive investment target than an area where tourism growth is stagnant.
Research the most recent data on the local tourism industry and assess and evaluate things independently. Often, it's a combination of factors that makes tourism blossom in a certain area. Such factors include actions taken by the local government to reinforce the tourism sector, the growing presence of large investors, and a good tourism marketing strategy from both public bodies and private businesses. It's also a good idea to keep into account the general state of the tourism industry in the country and the projections for future years to decide the best moment to invest.
Assess Local Real Estate Trends & Property Values
Investing in real estate can be a tricky game if you don't know what to pay attention to. Nevertheless, there are some essential factors that you should always take into account. First of all, check the average rental prices for similar properties in the area and compare them with the historical values to understand if the local real estate market is growing or shrinking.
Also, pay attention to any regulatory changes that may hinder investments, such as new restrictions on holiday home rentals or new tax ordinances. Last but not least, consider the expected appreciation of your property over time and its overall attractiveness to potential renters.
Consider Your Financing Options & Costs
How do you intend to finance the purchase of a vacation home? Unless you already have enough cash sitting in your bank account (or you can easily monetize other properties or assets), the most likely scenario is that you will have to apply for a loan. Banks and other financial institutions usually offer loans for the purchase of rental properties.
As with any type of loan, your mortgage is influenced by federal interest rates, fees, and repayment period length. Your past credit history may also have an impact on how high your borrowing costs will be. It's also important to remember that additional costs will be associated with the rental of your property, such as ordinary maintenance, repairs, renovations, insurance, and taxes. Make sure to account for those when calculating your expected return on investment.
Use Amenities to Differentiate Yourself from the Competition
Interior and exterior upgrades can be a great way to make your rental home more appealing to guests. Interior upgrades include things like new furniture, appliances, or unique interior decor, while exterior upgrades can be anything from a new garden area to the installation of a pool. Another upgrade that can increase your home's value and attractiveness is a modern and effective security system that will give your guests additional peace of mind.
Security devices include access control systems, motion detectors, door sensors, indoor cameras, and parking lot security camera systems. Creating a smart home can also boost interest in your rental property. Smart home technologies allow you to automate everyday tasks such as thermostat regulation, lighting control, and window blinds.
Determine Occupancy
Are you planning to rent multiple rooms or the entire property? Assess profits and expenses associated with each option and try to strike the right balance between convenience and cost. You should also make sure you have checked if the local authorities require occupancy permits. In many places, vacation home rentals must abide by specific rules that might include restrictions on the maximum number of occupants or a minimum rental period. Following those regulations will help you keep your investment safe while still allowing you to attain the desired level of profitability.
Also, don't forget to assess the potential of marketing strategies for your rental property to reach out to new customers. Online booking platforms like Airbnb or VRBO can be particularly helpful in this regard. You can also use these platforms to assess the competition and use this information to differentiate your property in a positive way.
Make Your Best Investment
Investing in a short-term rental offers many exciting benefits. Passive income can supplement mortgage payments to help you build equity faster and earn more profits. Additionally, working with a property manager can reveal pricing and marketing strategies that make your property stand out from the crowd. If you want to make money from a vacation rental, stick to these investment tips