Ranch House Decor: 5 Interior Design Tips For Ranch Style Homes
Posted by Gary Ashton on Thursday, November 3, 2022 at 10:00 AM
By Gary Ashton / November 3, 2022
Comment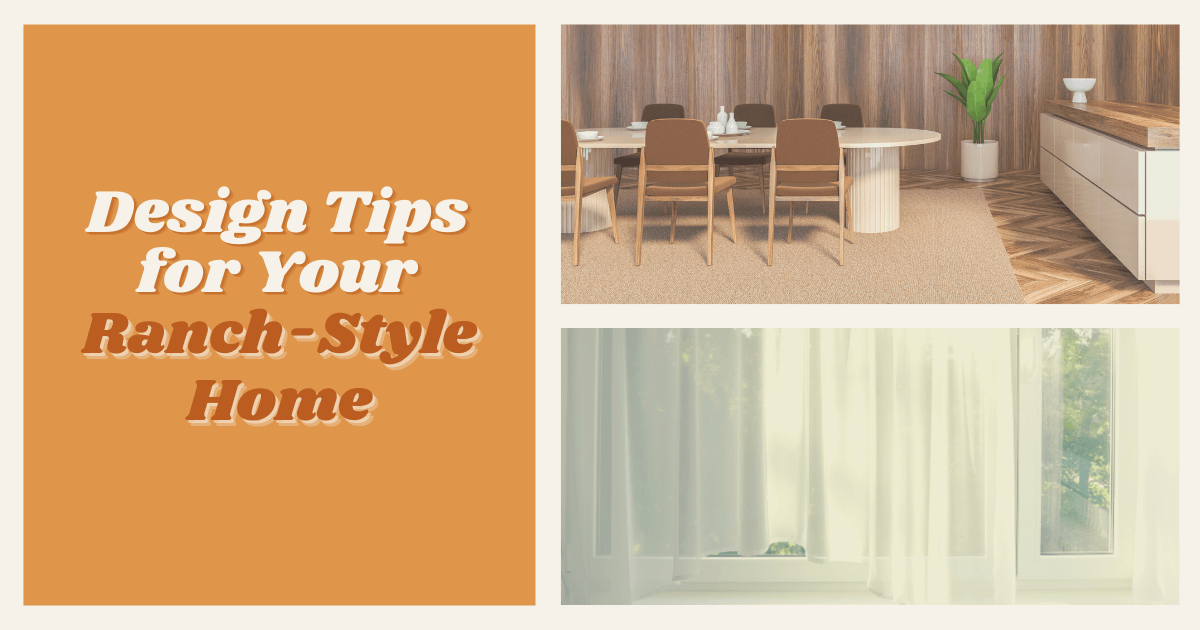 Ranch-style homes were introduced in the 1930s and have been a popular choice ever since. The common characteristics of ranch-style architecture make these homes as spacious as possible without occupying expansive lots.
This may be likened to their clever layouts in "U" or "L" shapes that offer maximum square footage. Other appealing features common to ranch-style homes for sale include spacious patios and backyards, exteriors of mixed natural materials, low-pitched roofs, plenty of large windows, sliding glass doors, and detached garages.
When it comes to solidifying a design style, it helps to know where to start. Keep reading to be inspired by interior design tips that will help you add personality and charm to your ranch-style home.
Bridge the Gap Between the Indoors and Outdoors
The layout and floorplan of traditional ranch-style homes were initially designed to allow farmers and ranchers clear views of their property and a place to take respite after a long day working the land. Most ranch-style residences are single-storied, so there are plenty of opportunities to connect the indoors to the outdoors with large windows and multiple sliding glass doors.
In addition to an abundance of natural lighting, these glass installations allow occupants to enjoy backyard views from almost anywhere in the home. The interiors can embrace the ambiance provided by the outdoor sights with a few clever design approaches.
It's easy to emphasize the cozy feel of a ranch-style abode using a light and airy or warm neutral color palette. In addition to hues of whites and beiges, light grays and soft blues or greens enhance the sense of openness. Accents from natural materials and textures like teak, sisal, linen, and hardwoods foster the connection to the outdoors. Painting as a new homeowner? Make sure to avoid dark colors, as they can make rooms feel smaller.
Maximize natural light with large mirrors, sheer curtains, soft furnishings, and houseplants. Of course, make sure to construct an outdoor living spacethat's comfortable with additions such as weather-proof outdoor furniture surrounding a fire pit. These are great areas for outdoor kitchens and hot tubs, especially beneath a sheltering awning or roof.
Don't Be Afraid to Remodel Ranch-Style Homes
One perk of ranch-style homes is that they're easy to remodel. The architecture and layout of ranch-style homes make it simple to create an open-concept space or add additional rooms. This is one of the primary reasons for their renewed popularity, especially for those looking to renovate a pre-owned home or who may be thinking about the need for changes in the future.
Due to their open layout, walls can easily be added to establish distinct spaces, nooks, or complete rooms. The interior floorplan can also be altered by removing non-load-bearing walls to open up areas even more. Rooms can be added on without making too many changes due to the simplistic low rooflines that dominate ranch-style homes.
Define Spaces with Rugs and Runners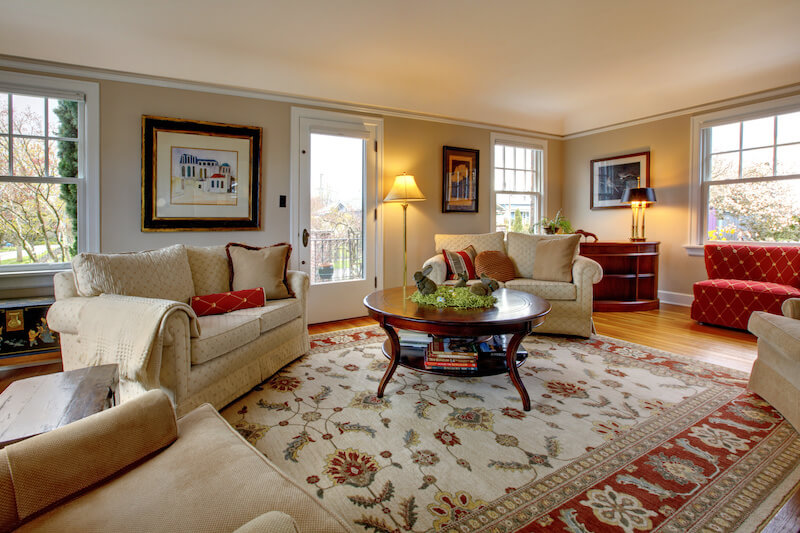 Because ranch homes tend to lend themselves well to open spaces, strategically placed runners and rugs can be employed to define and "separate" distinct areas. These flooring additions add a bit of softness to traditional hardwood floors while eliminating the need for bookshelves or room dividers that can make rooms feel divided and disconnected.
To get the most out of a home's space without sacrificing the light and airy feel, use rugs and carpet runners that allow owners the opportunity to maximize and showcase their open-concept layout. Runners and rugs come in various sizes, colors, and patterns, so finding one that fits the smallest spaces, large rooms, and even areas with an odd floor shape is possible.
Some stick with a theme in their ranch home, and there is sure to be a rug that will be a standout piece that meshes with the existing decor. Runners are available in various widths and lengths and are optimal for use in hallways, kitchens, entryways, or anywhere one wants to separate a room without adding a wall. Colorful rugs or those with intricate patterns can genuinely enhance the living spaces.
Create Contrast with Curves
The layouts of ranch-style homes tend to be boxy, but the strategic use of lines in furnishings and accent pieces creates an intriguing contrast. Consider starting in the living room with a curved sofa and rounded high-back or low-slung chairs with rounded arms. Nesting round side tables or a unique coffee table are simple solutions in family rooms and dens.
The use of a round chandelier above an oval dining table is sure to make a stellar impression on guests. In entryways and kitchens, installing recessed lighting is an excellent way to showcase artwork or spotlight certain areas owners want to stand out. Don't forget about opportunities to employ curves on walls with art, ironwork, or shelves.
Choose Decor Made from Natural Materials
Ranch-style homes are rooted in the American West, and their original design celebrates the rustic land they were built on. Today, ranch-style homes can be found from coast to coast, but all that history is still evident in their design. If you're interested in trying to lean into that history, consider using furniture and other decorations made from natural materials like wood, stone, and certain metals like iron or copper. These items can help give your ranch-style home a more authentic look and feel.
Of course, you don't have to go completely rustic to get the benefits of natural materials. You can also use them to add a bit of contrast to a more modern ranch-style home. Metal, for instance, can be used to create sleek, minimalist lines that can help update the look of your ranch-style home. So, don't be afraid to experiment and see what works best for you and your home.
Design Your Perfect Ranch-Style Home
Whether owners are going for a traditional or minimalist look, ranch-style homes are incredibly versatile in the realm of decor and design. The imagination can run freely, as these homes offer plenty of space to work with. Neighborhoods with ranch-style homes can be found all over. Once you've found yours, make the home your blank canvas and express your unique personal taste.