How to Find the Right Home Builder For You
Posted by Gary Ashton on Monday, July 4, 2022 at 3:39 PM
By Gary Ashton / July 4, 2022
Comment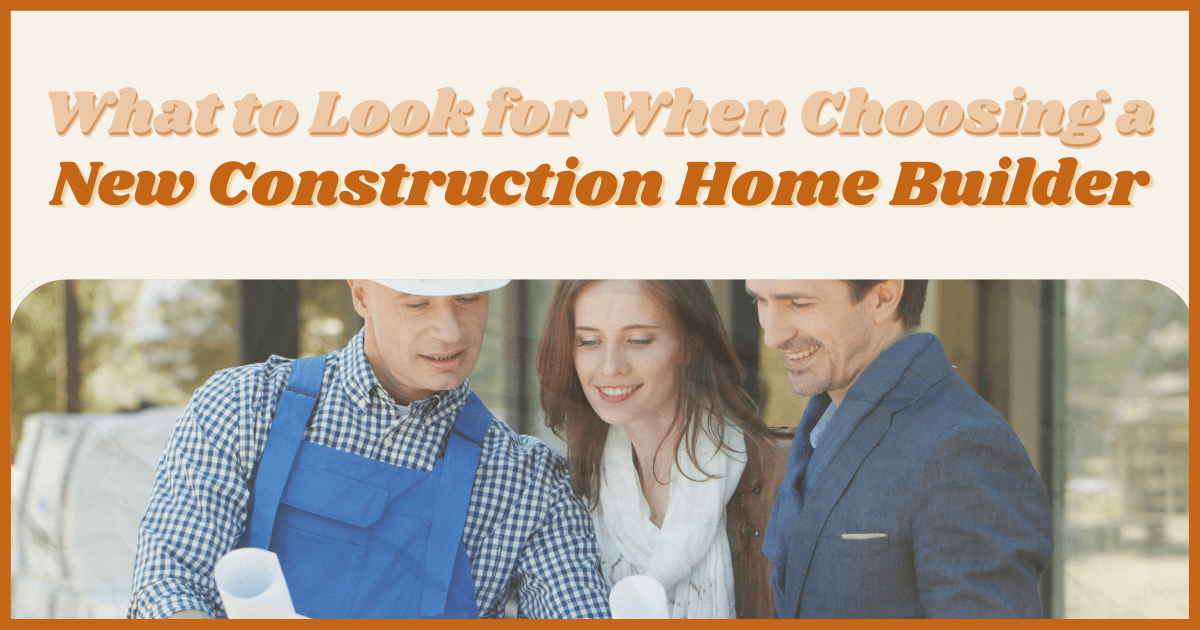 Hiring a new construction home builder is an exciting process, but as with any significant financial purchase, buyers should do their due diligence before making a choice. Most new construction clients have lots of questions. How does one determine whether a builder is the right one for their project? After making a list of potential builders that serve their geographic area, they should then "vet" those builders. Read on for what to look for when choosing a new construction home builder.
Find Out Who Built Homes You Like
Finding a home builder you like can be hard, but finding a house you like is easy. One of the best ways to connect with great builders is by checking out neighborhoods with homes you admire. As you browse online listings or drive through areas in your town, note the addresses of of properties with similar designs to your vision.
There are a few different ways to find the builder of a home you like.
Knocking on the door and asking the current owner is probably the easiest way. Be courteous and respectful of their privacy. In some cases, you might send a note to their address before knocking on the door.
For online research, you can go to your county's property appraiser's website and search the address. It's likely that the home builder was one of the first land owners.
Finally, you can stop by the county building department to inquire about the permits.
What Do You Think of Their Current Work?
Once you have a list of builders you like, you can get to know their work better.
Most building companies will have at least one "model home" or "spec home" that buyers are invited to examine. This is a great way to check out the style that the finished home will look like and a way to examine the builder's current work. Take a tour of the model home, paying particular attention to the small details. Did the builders do an excellent job, or are there items that appear to be unfinished?
It doesn't hurt to stop by a current job site that the builder is also working on. This can tell the buyer whether the contractors and subcontractors appear professional and courteous, whether there are any safety issues on the job site, etc.
Find out how many home projects the builder works on each year. Some builders sacrifice quality in exchange for speed to build a lot of houses in a calendar year. Better developers take more time on each project and only build a few high-quality houses per year. Examining a builder's track record can tell the buyer whether they have a lot of experience and whether they are a well-established company.
Customization is one of the biggest advantages to new construction homes.To find a custom home builder, you should make sure the prospective builder has experience with your requests. For example, if you want to build a luxury home with special amenities, ask if they're familiar with incorporating those into their homes.
What Do Previous Customers Think?
Most developers will publish reviews from past customers on their websites, which is an excellent way to check out their reputation. Independent review websites are another possible source to find out more about a builder. However, this may just be scratching the surface.
A better option is to directly ask past customers questions if they're available. If a builder is working on a planned community where several homes have already been sold and moved into, those people can be good sources of information. Buyers can find out directly from previous customers whether they had a good experience with the builder, how satisfied they are with the finished product, etc. Previous customers have made a considerable investment by hiring a custom home builder, so they are likely to have strong opinions one way or the other.
Suppliers, lenders, and other businesses that partner with a builder can be another good source of information. If these partner businesses are happy with the relationship, they will generally be glad to tell potential buyers about how great a builder is. If they get quiet or give short answers to the buyer's questions, it could be a red flag that the builder has some hidden issues.
Do They Communicate Effectively?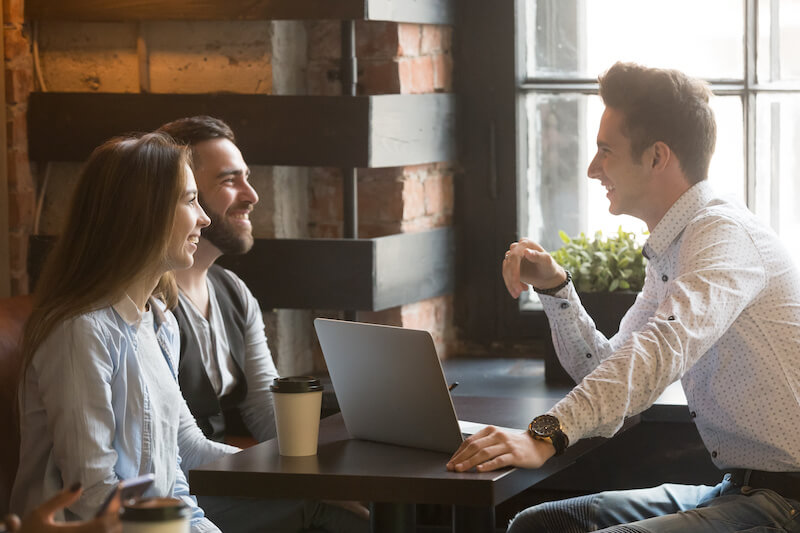 Buyers will want to work with builders who are good communicators and genuinely knowledgeable about the process and their trade. Professional builders should be able to answer all of a buyer's questions and explain the more complicated processes such as warranties and financing plans in layman's terms. The best builders will already have a plan for how they will carry out the project from start to finish. Good builders should also be able to give a reasonably accurate timeline and price quote, keeping in mind that material costs and other factors can change during the build process.
A custom home builder should let the buyer know how accessible they will be throughout the process. Some building companies even use smartphone apps that allow the buyers to check in 24/7 and see how the project is going. Here are some additional questions for buyers to ask when vetting potential builders:
Is the cost of the lot included with the cost of the home?
Can the buyer purchase their own appliances or materials?
Will the builder take care of the landscaping, or is another contractor needed?
What incentives does the builder's preferred lender offer to the buyer?
Are They Licensed and Insured?
Learning how to evaluate builder licensing is a vital piece of what to know before buying a new construction home. Surveys have shown that as many as 40 percent of homebuyers have had a negative experience with a builder. One in ten say that they have either been deceived or conned by a builder.
Considering the size of the investment, buyers will want to ensure there won't be any avoidable problems that arise from choosing a less-than-reputable builder. Thankfully, there are a few simple boxes to check if a builder is trustworthy.
A reputable builder should have the proper licensing and up-to-date insurance at a minimum. Buyers should determine whether a builder has liability insurance and workman's compensation insurance, and the builder should also be able to provide the buyer with a clear and understandable written contract. Finally, buyers should check with the Better Business Bureau and their local home builders association to ensure that the builder is in good standing. While it's not always required, a builder warranty is usually a good indicator of a trustworthy candidate.
Choose the Right Custom Home Builder
A homebuyer trusts a custom builder with their dreams when it comes to their new construction home, likely one of the most significant financial purchases they will make in their lifetime. It pays to get to know a few builders and find the one that the buyer has the best feeling about because buyers should expect nothing short of excellence from a custom home builder. Finding the best builder for you makes it easier to design a new construction home of your dreams.