Home Down Payment Options: There Are More Than You Think!
Posted by Gary Ashton on Monday, February 21, 2022 at 9:15 AM
By Gary Ashton / February 21, 2022
Comment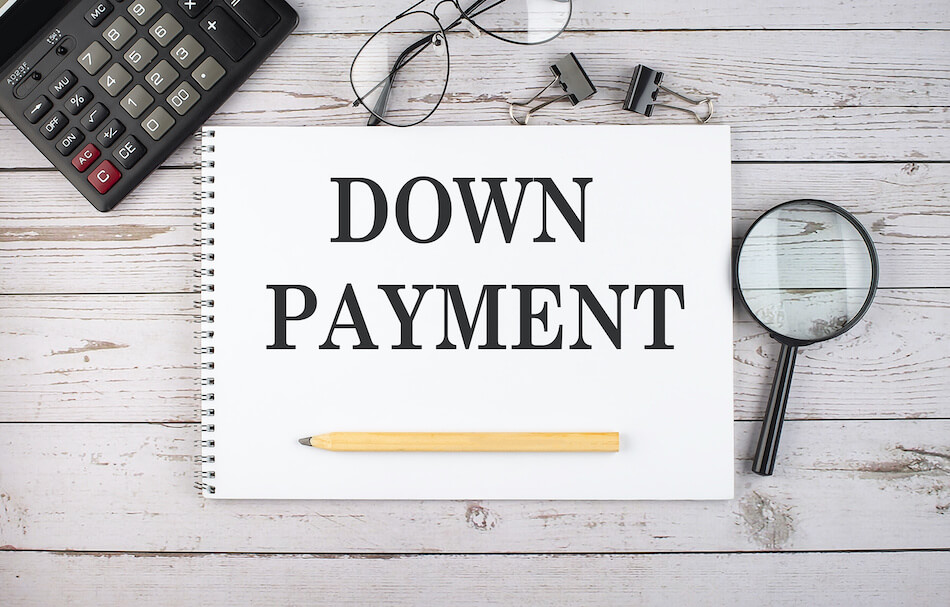 Historically, a 20 percent down payment has been the standard amount required to obtain a conventional mortgage when buying a home. But with such a broad range of mortgage options available today, a 20 percent down payment isn't always required anymore. Sure, buyers seeking a conventional loan will likely get lower interest rates, bypass private mortgage insurance (PMI), and ultimately have lower payments. However, certain mortgages can be secured with much less down or even zero down. Keep reading to learn about all of the ways you can buy a home without a 20 percent down payment.
For informational purposes only. Always consult with a licensed real estate professional before proceeding with any real estate transaction.
Three Loan Types With Low Down Payments
There are other ways to get a mortgage beyond a private lender for certain individuals, as the government backs several home loans for qualified applicants. Here are the top three most often sought after by eligible buyers.
VA Loans for Military Service Members
Qualified retired or active servicepersons and their spouses may apply for a home loan through the Office of Veterans Affairs. Because the US government backs VA loans, lenders have less risk overall. This allows many borrowers to enjoy perks, including low or no down payments and a pass on PMI requirements.
USDA Loans for Rural Home Buyers
Those planning on investing in a home located in a rural area or outside the city limits may qualify for a mortgage backed by the US Department of Agriculture (USDA). In almost all cases, no down payment is required with a USDA loan, but PMI is generally mandatory until at least 20 percent of the home loan's value is paid into escrow. To qualify for this type of loan, the property in question must meet certain requirements outlined by the USDA.
FHA/HUD Home Loans For 3-3.5% Down Payments
Loans issued by the Federal Housing Administration (FHA) generally command a 3 to 3.5 percent minimum down payment. These loans are a good option for those who have:
Filed bankruptcy
Outstanding debts
Low credit scores
The US Department of Housing and Urban Development (HUD) oversees FHA loans, and applicants may qualify for loans much more quickly and enjoy lower closing costs.
Down Payment Tips for First-Time Buyers
First-time buyers may qualify for down payment assistance which can lower down payment requirements to 7 percent. Statistics from the National Association of Realtors indicate that first-time buyers who got financing from a lender typically financed 93 percent of their homes vs. 83 percent of the home being financed for repeat buyers.
Gifted Funds Can Be Used Toward Down Payment
There are occasions where a friend, family member, or other party wants to contribute towards a buyer's down payment fund. There are varying mortgage down payment gift rules between lenders depending on the loan program being applied for. Some programs permit gifts only from blood relatives, while others may allow non-blood relatives or charitable organizations to contribute. These gifts must be given with no expectation of being repaid.
Using a Roth IRA for a Home Down Payment
For the most part, those seeking down payment assistance can withdraw from their Roth IRA contributions at any time on funds that have been contributed to the account under IRA withdrawal rules. However, prepare to pay taxes and a 10 percent penalty if withdrawing before age 59 1/2 and before holding the account for a minimum of five years.
Earnings without penalties can be drawn out of a Roth IRA after age 59 1/2 and after owning the account for at least five years. Withdrawing that money earlier can trigger taxes in addition to the early withdrawal penalty. In many cases, one can withdraw up to $10,000 to buy their first home without penalty but may be held liable for certain taxes.
Funding a Down Payment Is Within Reach
Being short on a down payment doesn't necessarily mean ending one's home buying dream. With multiple loan types to choose from and various options for down payment assistance, anyone can set homeownership goals and take measured steps toward achieving them.
For informational purposes only. Always consult with a licensed real estate professional before proceeding with any real estate transaction.