5 Top High-ROI Smart Technology Home Improvements for Modern Homeowners
Posted by Gary Ashton on Thursday, March 31, 2022 at 7:21 AM
By Gary Ashton / March 31, 2022
Comment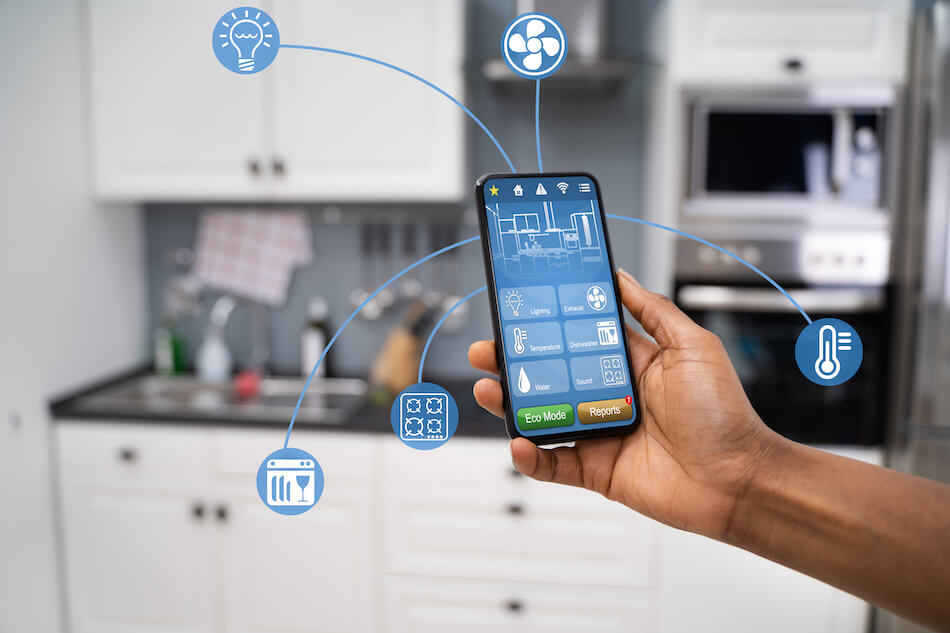 Today's buyers are increasingly interested in properties that offer the latest technology and those that are smart-home ready. Owners considering selling in the future may want to be on the cusp of technological advances designed to save energy and ease daily life while ensuring they're getting all the benefits of high-ROI home improvements. Get ready to enter the future of homeownership, these are the top five high-ROI smart technology home improvements.
Smart Hub Compatible Upgrades
The heart of any smart home begins with ensuring that it can connect with a compatible smart hub. While buyers and owners will bring their hub or invest in one, it's essential to make sure that any smart home upgrades offer connected functionality with the top models today, like Alexa and Amazon Echo. These hubs offer occupants complete control over compatible smart appliances and major systems like home security and heating and cooling, to name a few.
Smart Appliances with High ROI
Energy-efficient smart appliances give owners more than just the ability to operate and control them remotely; these energy-efficient home improvements also help them save money daily. Another perk of certain smart appliances is that they can determine when clothes are dry, when the HVAC system needs to be turned on, and even create and transmit shopping lists with the click of a button. According to EnergyStar, the best smart appliances to invest in with high ROI include:
Refrigerators & Stand-alone Freezers
Dishwashers
Ovens & Microwaves
Clothes Washers & Dryers
HVAC Systems, Boilers, and Furnaces
Smart Lighting Installations
A very cost-efficient smart-tech addition for homes falls in the category of lighting both indoors and outside landscaping. Smart lighting can include app-controlled functions and even smart bulbs that last longer and save more energy than traditional bulbs or LEDs. With the ability to turn lights off and on at will, occupants can enjoy greater security and safety throughout the property while saving up to 12 percent on lighting-related utility costs.
Smart Heating and Cooling Technology
Heating and cooling are typically the most significant energy draws in the home, so investing in an efficient system with smart technology options can help owners and occupants save cash annually. Smart HVAC systems, furnaces, and boilers can be customized to operate at certain hours and be controlled remotely to allow comfort levels to be adjusted as needed. Additional installations that boost the efficiency of these systems include smart vents and a smart thermostat.
Smart Home Security Systems
Most homeowners understand the importance of investing in the best home security solutions. Smart home security systems offer 24/7 alerts concerning the locking systems and functionality of critical security measures such as windows, doors, and entire home alarm systems. Additional smart home security features include motion-sensitive floodlight activation, doorbell cameras with facial recognition, and instant logging of all system activity.
Surveys show that smart home security is one of the most asked about technology additions that home shoppers are looking for, and they are willing to pay extra to have these already in place. After all, a reliable home security installation is one of the best ways to deter would-be burglaries before they even start.
Invest in Smart Home Upgrades That Pay For Themselves
Whether or not current owners are looking to sell down the line or plan to stay in place, a few smart home upgrades can boost values during home appraisals. The key is choosing the ones that offer increased comfort, energy savings and that buyers look for. Before getting into costly upgrades, evaluate your needs and decide what's the best fit for your household.