Cottage Decor: How to Style Your Cottage Style Home
Posted by Gary Ashton on Tuesday, October 11, 2022 at 9:00 AM
By Gary Ashton / October 11, 2022
Comment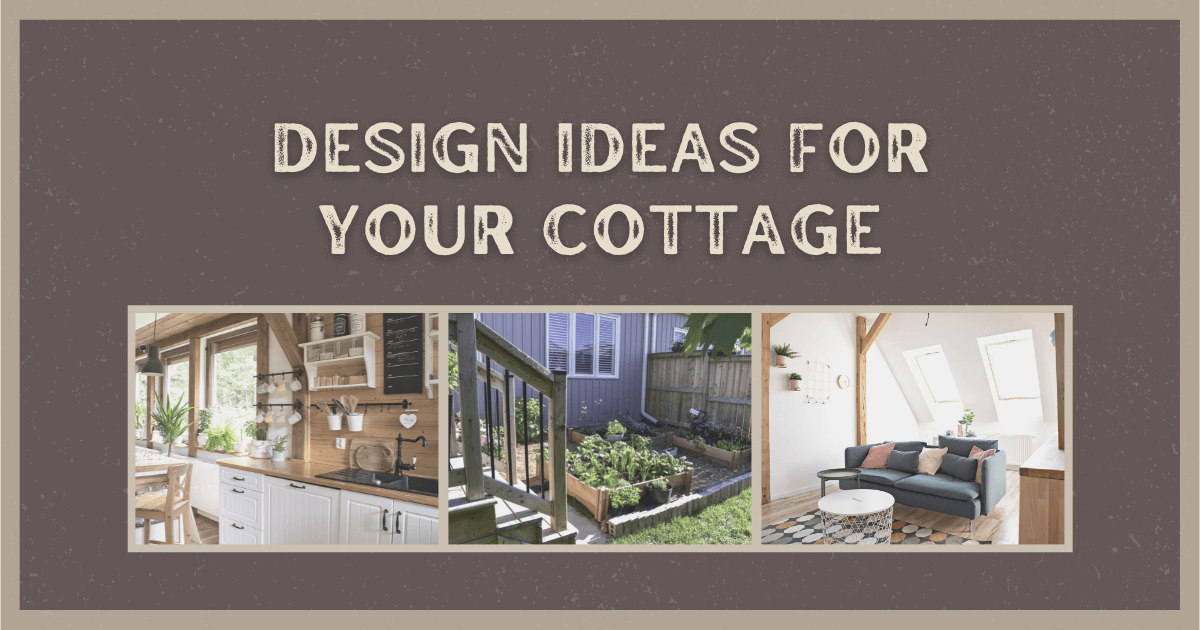 One of the most challenging parts of decorating and styling your home is finding ways to play into the natural features that come with your house's architectural style. You want to add in your personal touches and ideas while still maintaining the look of your home that drew you to it in the first place.
Cottage-style homes are typically smaller houses filled with unique features and charm. Decorating a cottage requires you to be mindful of the small space while also picking ideas for styles that artfully combine your tastes with the common characteristics of cottage architecture. Thankfully, there are many ways to style and decorate your space to keep those elements highlighted and create the home of your dreams. Keep reading to learn about four of the best cottage-style decor and style ideas.
Showcase the Unique Architecture
Cottages are small homes built to be functional, cozy, and warm. They often come with cozy nooks, sloped ceilings, dormers, and other architectural features that give them character and stand out, despite their small size. Showcasing that unique architecture is a great way to start decorating your cottage.
The sloped ceilings of cottages give you as a homeowner a great opportunity to create an attic space that fits your needs. Rather than leave the attic as a dusty storage space, you can clean it up and create a special space like:
An extra bedroom
A reading nook or library
A children's playroom
A home office
A hobby studio
A guest bathroom
A game room
A home theater
A walk-in closet
Not only does this add a unique touch to your home, but it also increases the living space of a small house and can have a high ROI when it's time to sell. And attics aren't the only spaces in your cottage that you can transform into a new space. Nooks and crannies can quickly become bench seating, built-in bookshelves, desks, or sunny sitting areas.
Choose Natural Materials and Rustic Inspirations
Most cottages have a rustic, homey feel to them. They are made of materials like wood and stone and can have exposed beams and other natural elements that make them feel cozy and liveable. Playing into those natural materials and other rustic features can help you keep the style of your home cohesive with the architectural choices.
You can keep the tones and colors of your home neutral to match the wood and stone features or add more warmth with additional wooden furniture that blends with the existing elements of the house. Another idea to keep things rustic is to be more straightforward with decorating choices like shaker-style cabinetry and putting functionality over form with your furniture and appliance choices.
Another great way to play up the natural elements of your home is to take the inside to the outside. Having a garden can add to your cottage home's rustic charm, coziness, and liveable quality. Gardens help bring those natural elements inside your home, like the wood features and exposed beams, and take them outside.
Vintage and Eclectic are Two Great Guidelines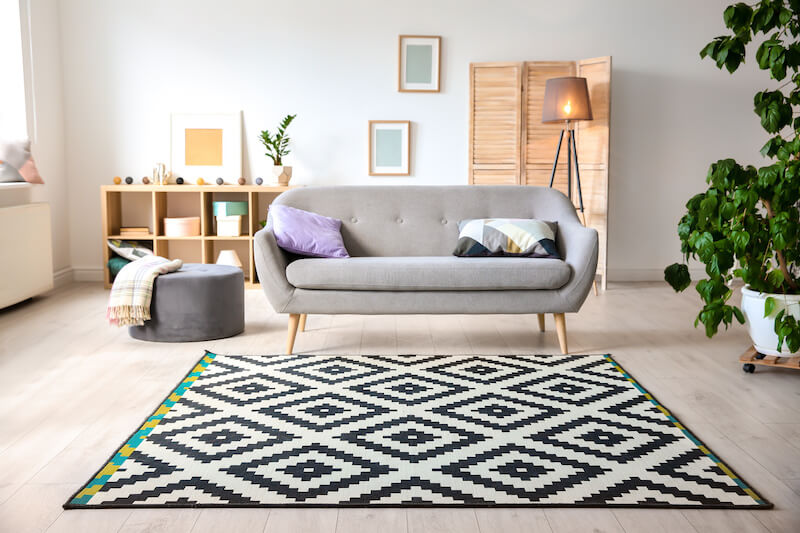 While "cozy" and "homey" are two descriptive words often thrown around with cottage-style homes, another set of words to inspire you are "vintage" and "eclectic." Things like antiques, upcycled or repurposed vintage furniture, eclectically mismatched chairs, and patterned fabrics for rugs and drapes can add to the charm of a cottage.
One idea to get started with your vintage and eclectic styling is to find out the year your home was built and use that decade or time period to help you find antiques and other accessories that would fit in with the original features of the home. Then you can expand into lighting fixtures, wall colors and wallpaper patterns, and furniture choices.
Vibrant Colors Can Help Small Spaces
While you might want to go neutral to play up the natural features of your home, you can also try to go the opposite direction and add in pops of vibrant color. Whether it's on the furniture, throw pillows, rugs, or wall, bright colors can help enhance a small space and make tight spaces seem bigger. Accent walls, for example, tend to draw the eye and light of a room, which can make it seem much larger.
You can also bring vibrant colors to the exterior and paint the house a distinctive color to help highlight the architecture and shape of your home. And, if you don't want to paint the entire house, you can add pops of color with a bright front door to add additional character or outdoor furniture that stands out with vibrant colors or patterns.
Some colors make a room look bigger, tricking the eye into viewing a home in an entirely new light. And while some might suggest that bright colors can make small spaces too busy, the character and quirkiness that comes in a cottage can help make those vibrant colors work more than other styles of small homes.
Create Cozy Spaces You'll Love Spending Time In
One of the best parts about cottages is how cozy they can be, so you should take advantage of that and make your cottage feel like the ultimate retreat. A reading nook is one of the most popular spaces to design, and it's a great place to start for beginners. Find a corner in your cottage, add a comfortable chair, a throw blanket and pillows, a reading light, an end table, and of course, a bookcase or two. When everything is set up, you have the perfect spot to curl up with a good book.
You can also take steps to make any space in your home feel cozier by adding plenty of textiles. Throw blankets and pillows are an obvious choice, but you can also add rugs, curtains, and even tablecloths to add color and pattern to a space. And don't forget about cozy fabrics like flannel and wool! When trying to make your cottage feel cozier, focus on comfort above all. A cozy space should be somewhere you love spending time, so make sure it has everything you need to relax and feel at home.
Design Your Cottage to Be Your Home
One of the most exciting experiences of being a homeowner is getting to turn the house you just purchased into a home for yourself and your family. It's where your creativity and unique personal style come into play, and you can even spend years slowly adding and updating your home to become just what you want.
Cottage homes are small in size but make up for cozy features that would make anyone happy to call one home. Decorating and styling your cottage house allows you to make it your own, and playing into the unique features that make it a cottage can help you create the home of your dreams. Browse the best neighborhoods with cottages and channel your inner interior designer today.