What Homebuyers Should Know About Conventional Mortgages
Posted by Gary Ashton on Thursday, February 3, 2022 at 9:38 AM
By Gary Ashton / February 3, 2022
Comment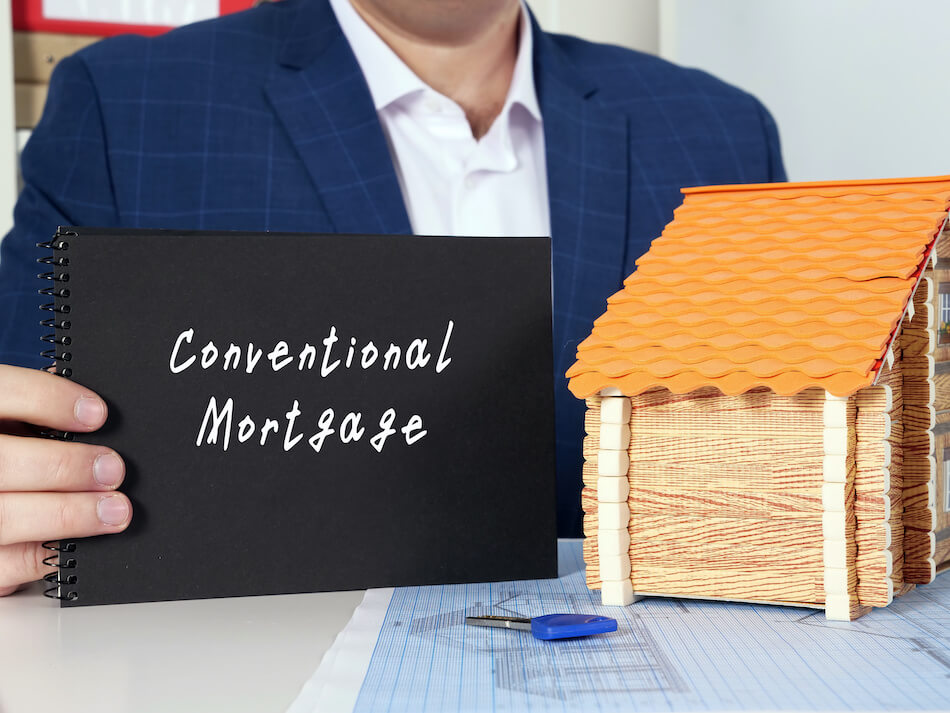 Conventional loans are the most common type of mortgage chosen by homebuyers today. They are often the best options for those with a good down payment, a strong credit history, and who plan on remaining in the home for several years.
These mortgages aren't supported and backed by a government agency like FHA and VA loans, and they tend to have lower interest rates than government loans. Keep reading to explore the key components and benefits of conventional mortgages.
For informational purposes only. Always consult with a licensed mortgage or home loan professional before proceeding with any real estate transaction.
The Basics of Conventional Home Loans
The length of the majority of conventional loans is set for 15, 20, or 30 years. While the minimum credit score for approval can vary from lender to lender, a score of 620 is the standard for most financial backers. Higher scores can help buyers secure the best rates possible, along with a traditional 20 percent down payment, appraisal fees, and origination fees. Those putting 20 percent down can usually bypass additional expenses such as mortgage insurance.
There are two primary options for conventional mortgage loans: conforming and non-conforming. Conforming loans follow strict guidelines set forth by Fannie Mae and Freddie Mac. Rules are based on the size of the loan, with the most recent loan limits for single-family homes set at $548,250. However, some higher-cost areas can have limits up to $822,375, but rates tend to fluctuate routinely. Conventional loans offer fixed and adjustable-rate options, and one may work better than the other depending on their situation.
Non-conforming loans are more suitable for borrowers who cannot qualify for conforming loans due to the need to finance an amount more than what can be backed by Fannie Mae or Freddie Mac. However, most lenders charge higher interest rates for non-conforming loans, as they tend to carry additional fees and mortgage insurance requirements.
It's Not Always Necessary to Put 20 Percent Down on Conventional Loans
First-time home buyers may be able to secure a conventional mortgage with an initial down payment as low as 3 percent. This is due to Fannie Mae's expansion of credit guidelines through a 97 percent loan to value (LTV) financing option to support sustainable homeownership for eligible borrowers.
Traditionally, a 20 percent down payment is recommended, but it's not necessarily required. Lenders look at the big picture while evaluating mortgage applications. However, the required amount for a conventional mortgage can vary for each situation, depending on the type of property one is looking to buy. Buyers may be able to put down less for a conventional loan if they:
Have excellent credit
Have a high income
Have a steady employment history
Have a low total debt and debt-to-income ratio
Are you buying in an area with a stagnant housing market
Those short on cash to spare for a down payment may qualify for down payment assistance (DPA) through some types of loans to reduce the amount needed.
Private Mortgage Insurance and Conventional Loans
Private lenders issuing mortgages to borrowers planning to make a smaller down payment are taking on an elevated level of risk than lenders requiring 20% down. Such lenders will include private mortgage insurance in the total loan amount to mitigate this risk. PMI essentially guarantees the loan and offers lenders more financial protection should borrowers go into arrears or default on their mortgage payments.
Those required to carry PMI will be paying their insurance premium as a part of their mortgage, and it is not another bill buyers must pay. The cost for this coverage is dependent on the original down payment made, the cost of the home, and which insurance provider holds the coverage. Premiums increase the lower the down payment is.
Are Conventional Mortgages Right For You?
Those with solid credit scores and steady income can enjoy greater flexibility with a conventional mortgage, as private lenders generally have more flexible terms. In addition to lower interest rates and higher loan limits, buyers may not want to overlook conventional loan options when they are available for that next home purchase.
For informational purposes only. Always consult with a licensed mortgage or home loan professional before proceeding with any real estate transaction.