Buying a Home: Why You Should Consider Your Commute
Posted by Gary Ashton on Tuesday, April 5, 2022 at 6:51 AM
By Gary Ashton / April 5, 2022
Comment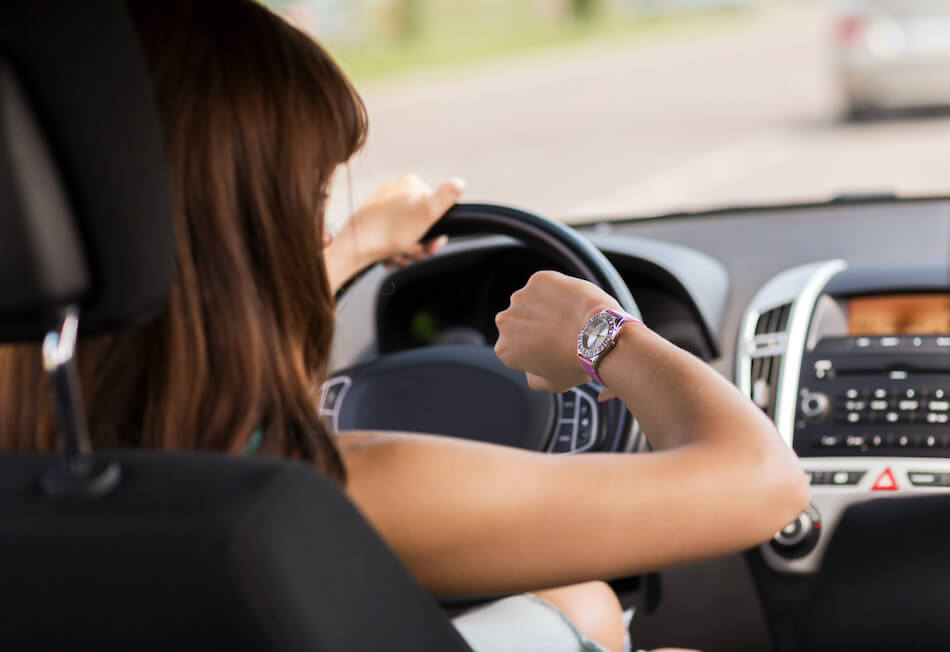 Many home buyers look at a home's features, size, community amenities, and schools when choosing a home, but how many actively consider the commute? For many homebuyers, the aspects associated with long or stressful commutes are a dealbreaker. In February 2020, a Zillow survey found 62% of buyers considered their commute to work or school to be "very" or "extremely important" in their home-buying decisions.
Furthermore, with work from home and hybrid working models becoming more common, many homebuyers are taking these changes into account alongside affordability and lifestyle. Location impacts home value as much or more as high-ROI home improvements do.
Keep reading to learn why it's vital to consider commute times and access to nearby roads and transit before buying a home.
How Quickly Do Commute Times Add Up?
Time spent commuting can add up quickly, so be sure to get a real idea of how much time will be spent traveling before buying a home. Viewing a home around 1 p.m. on a Wednesday will not give an accurate representation of what a daily commute experience will be. Before moving forward with a new home purchase, buyers should always visit the neighborhood during rush hour and try the drive, bus, rail, walk, or bike to work. Essential factors affecting commute times include:
Proximity of routes
Public transportation accessibility
Traffic patterns during rush hours
Seasonal weather events that slow down travel
The actual scenario may look very different than what was envisioned when selecting a given neighborhood. If commute times exceed expected times or require high-stress tactics, these issues could have a significant negative impact on one's lifestyle.
What Are the Expenses Associated With Commuting?
Buying a seemingly more affordable home in the suburbs or in an area qualified for getting a USDA loan can be smart in some situations, but commuting costs can quickly add up and easily negate any savings. FlexJobs reports that the cost of commuting ranges anywhere from $2,000 to $5,000 per year when traveling between five and 13 miles for work. For non-drivers, there are travel costs associated with buses, rail, taxis, or rideshares, which can also quickly add up.
Can a Happy Work-Life Balance Be Achieved?
People who have plans to drive or take public transit to work and don't calculate the drawbacks often struggle to find a happy work-life balance. With average U.S. commutes taking approximately 30 minutes each way, long commutes mean less time to spend on personal/leisure activities and household responsibilities.
Poor work-life balance is associated with stress, adverse health effects, and conflict in the home. The latter is especially true if household or child responsibilities fall onto a singular household member. While a home situated beyond the city limits itself might be listed at a low price point, it's important to consider the drawbacks and potential tradeoffs when it comes to living one's best life.
Why Should Home Seekers Weigh Commutes vs. Affordability?
In recent years, commute times have reached an all-time high, and this factor should be considered by buyers before signing a contract to buy residential property. Even for hybrid workers, commutes should be a consideration. A long or stressful commute for just a few days a month might not matter to some people – but on the other hand, it might.
Homebuyers need to be careful when weighing commutes vs. house affordability because the latter might not always be the right tradeoff. It can negatively impact the quality of life for everyone in the household. This might involve serious evaluation for some people, especially with homes being a significant financial investment.
Consider Your Commute Before Buying a Home
Due to the amount of money invested in buying property, home seekers want to ensure they'll be happy in the long term. Calculating commute times, expenses, and other factors should be a part of the decision-making process, just as evaluating square footage, curb appeal, and other amenities.