Home Security 101: Common Types of Home Security Systems
Posted by Gary Ashton on Friday, April 1, 2022 at 6:46 AM
By Gary Ashton / April 1, 2022
Comment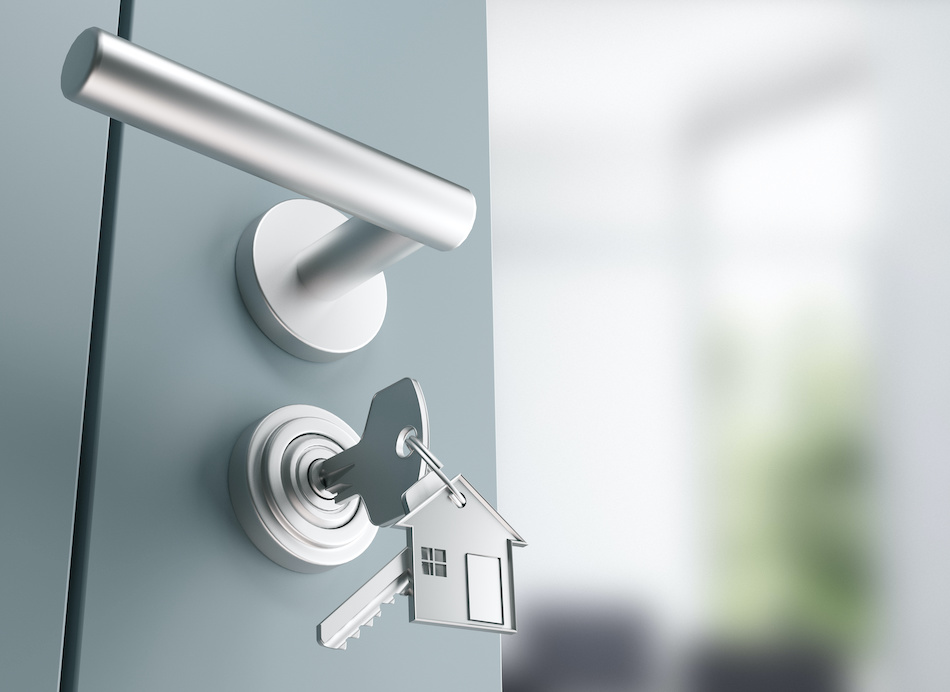 Who watches a home when the residents aren't there? The top candidate for the job is a home security system for most people. But which type is best? After all, there are different costs, contract requirements, installation methods, and levels of security. Protecting property is as important to owners as getting a home inspection, so choosing the security system that suits their unique needs is essential. Keep reading to learn about the most common types of home security systems.
Local Unmonitored Alarms
The simplest types of home security systems are the ones that merely activate a loud noisemaker, such as a siren. The alarm is triggered by a motion detector or door and window sensors. A lot of the time, the racket is enough to make a burglar flee the scene.
They're inexpensive and easy to install. There's no cost beyond buying the gear in the first place as long as they don't require operating costs like electricity, phone lines, or wifi.
However, they don't offer the most robust protection as they don't call the police. If the resident is away, they're not informed that a break-in occurs. The neighbors may think it's just a car alarm going off and ignore it. If the thief isn't deterred, it's not hard for them to get it and shut the alarm off.
Monitored Alarm Systems
A monitored system is linked to a private company that will notify local authorities of disturbances at the property even while the occupants are away. Like the standalone systems, they use sensors, noise deterrents, motion detectors, and cameras. They come with a control panel where the resident uses a code to set or disarm the system.
Professionally Monitored Systems
There are plenty of companies that offer complete home security solutions. They'll evaluate the house, install the system, and provide 24/7 monitoring for a monthly fee. When the alarm goes off, they can call 911. Frequently they first call the resident to make sure the system wasn't accidentally triggered.
These systems are always on the job and are hard to beat in reliability. Often they're hooked up to the home's electricity but have battery backup. They can use either a landline or a cellular radio to relay the intrusion alarm. In addition to the notification, there's usually an audible alarm which is often enough to scare off the bad guys.
However, they're not without disadvantages. If the system is accidentally triggered, the resident must disable the alarm at the control panel or answer the phone when the security company calls. If the police respond and find no forced entry, there may be a false alarm fee. Also, this is generally the most expensive option with installation costs and a contract with an ongoing monthly fee.
Self-Monitored Systems
Rather than contact a call center, a self-monitored system calls or texts the resident's cell phone. Usually, it requires wifi, although some systems directly use the cellular service. The occupant then can call 911 or call a neighbor and ask them to have a look.
These systems are relatively inexpensive and not difficult for DIY installation. It's easy to change the configuration by moving cameras and sensors around. There's no monthly monitoring fee.
However, they're limited by their dependence on the cell phone. If the resident is away from their phone or in an area with poor cellular coverage, they may never get the alarm. If wifi isn't working due to a power outage or a router failure, no alarm goes out.
Wired or Wireless?
A wired system hooks up to the home electricity and can use the home landline. Usually, it has battery backup and will be professionally installed. Unlike wireless systems, they can't be hacked, and they're generally more reliable, secure, and consistent.
Wireless systems are becoming more popular, and there are some good reasons why. They're easy to install, they don't require an electrician, and they integrate with high-ROI smart home upgrades such as Alexa and Google Assistant. They can be armed and disarmed from anywhere. When a person moves, they can take them along, making them especially appropriate for renters.
What's The Best Security System For You?
The impact of security is clear. Some professionals report that security cameras and alarms reduce break-in risks by 300%. So which type of security system is best? It depends on the homeowner's needs. Professionally installed systems are reliable and always standing by, but a wireless DIY system has advantages that make it the top choice for some consumers. If you're looking for a new home security system, choose the one that gives you the most peace of mind when you're not at home.