Cottage Architecture Guide: How to Identify Cottage-Style Homes
Posted by Gary Ashton on Thursday, January 27, 2022 at 1:26 PM
By Gary Ashton / January 27, 2022
Comment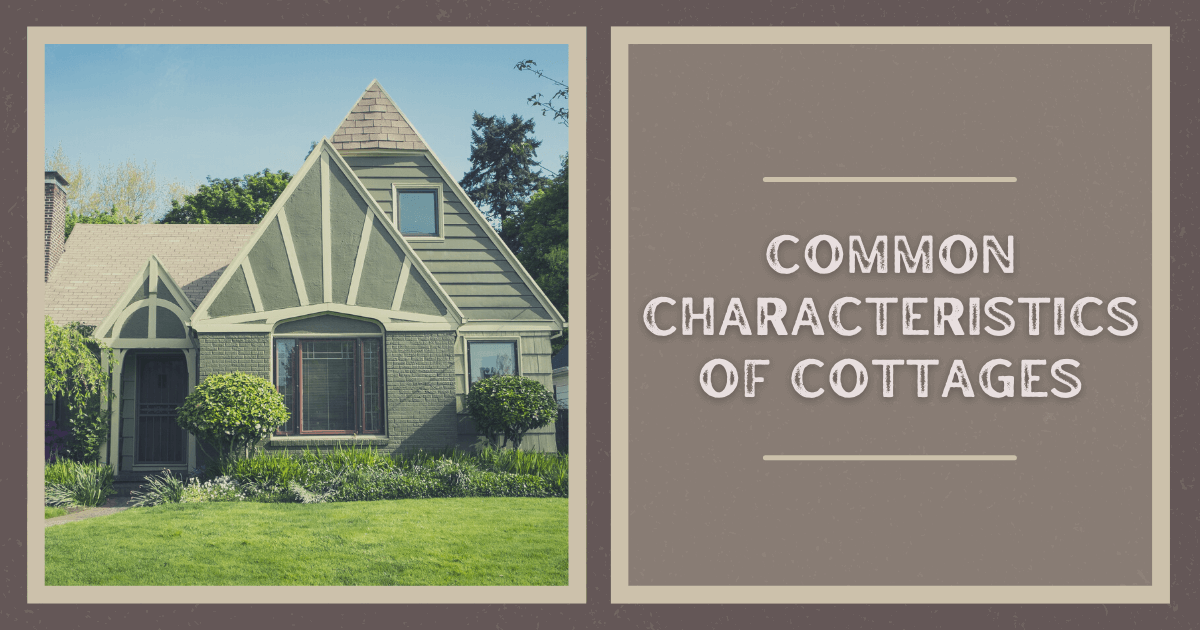 Thoughts of a cottage home may conjure images of a fairytale house or something found in a quaint, old English village. It's true that early English cottages, typically nestled on a manor estate, were the inspiration for today's modern cottage style. However, today's cottage homes in the United States and Canada usually favor cedar shingles over the old English thatched roof.
Cottage-style architecture may have several distinctive features, including the size of the home, its exterior details, and the way the interior space is designed and used. Keep reading to discover common characteristics of cottage-style homes and learn how to spot these distinctive and appealing homes while house-hunting.
Cottages are Small and Cozy
Traditionally, a cottage home is small but cozy. For decades, homebuyers have looked to the cottage as the choice for a vacation home—an escape from the everyday humdrum, a relaxing getaway. However, there are no hard and fast rules for how large (or small) it must be to earn the designation of "cottage."
The average square footage of a house in the United States is about 2,300 square feet. A typical cottage home is about half that, usually 1,000 to 1,200 square feet. But smaller doesn't mean less fabulous.
A typical cottage home will have one main bedroom, a living area, a kitchen, and a bathroom. There may also be an additional smaller bedroom, a guest bathroom, and an eating area in the kitchen or a small dining room attached to the kitchen. The living area, also known as the hearth room, is usually the home's central hub.
Some cottages are single-story homes, reminiscent of one-level old English style. However, it's not uncommon to see cottages with two levels, where the upper level is slightly smaller than the lower level. It's also common to find sloped ceilings in the upper level due to the pitch of the roof. These sloped ceilings and the coziness of the upstairs rooms are ideal for a bedroom or a bonus room. The Cape Cod can be considered an example of cottage-style architecture, and it will typically feature dormer windows on its upper level.
There's a Lot of Attention to Exterior Details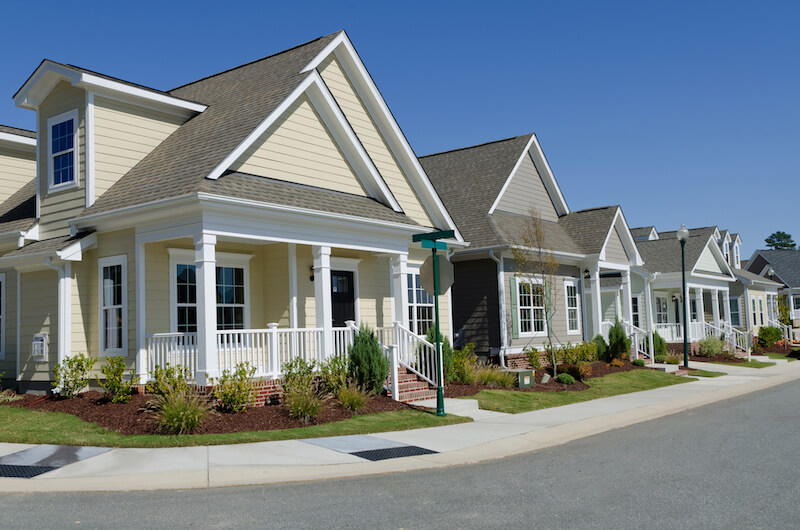 Picture that classic fairytale cottage from children's books—what's the first thing the eye is drawn to? One thing that stands out is the intricate details. Cottage architecture is all about the details, in particular the exterior elements.
Look closely at the exterior details of a cottage, and patterns begin to emerge, making it easier to recognize this particular architectural style that can be found throughout the U.S. and Canada.
Common exterior details for cottage-style architecture include but are not limited to:
Asymmetrical design
Gabled roofs
Cedar shingles
Arches over windows, doors, entries
Small, attached front porch
Chimneys, usually brick or stone
Stone accents
Bay windows and dormer windows
Not all cottages are going to have every listed detail, and it's quite common to mix-and-match favorite exterior architectural elements to create a unique look for the home. For example, it's possible to find a cottage designed with a traditional sloping roof, stone chimney, arches, and an attached front-facing garage. The classic cottage often has the garage or carport area behind the house or to the side and not attached.
One very common feature to look for is the gable. The gable is not the roof; rather, it's the triangular wall that is formed by the slope of the roof. Gables may include overhanging edges, and many extend above the roof, creating a distinctive appearance. A front-facing, high-pitched gable comes from Tudor influence, while side-facing gables are more common in Cape Cod styles. If building a cottage home, it's recommended to talk with the architect and builder to determine how the gables will look. There are many options for their design, and all will significantly influence the overall look of the home's exterior.
Outdoor living space is also essential when discussing the exterior of a cottage. While the front porch is usually small, it's cozy and quaint. A covered porch may feature a swing, hanging plants, and window boxes filled with flowers. In the backyard, the design will likely include a deck off the kitchen area that may flow into the backyard or a courtyard that connects to the garage. Stone paths/tiles are common, as are lush landscapes filled with an array of flowers and greenery.
Cottage Interiors Make Great Use of Space
Cottages are commonly designed with an open floor plan, unlike the boxy, walled-in interiors typically found in Colonial, Victorian, or Four-Square style architecture. The interior flow in a cottage is key to maximizing the space with less square footage. The well-designed interior of a cottage makes excellent use of the home's space, keeping the vibe cozy but without feeling small or closed in. Sightlines are important. The interior design is more informal and usually encourages the flow from one living area to another.
When designing the interior of a cottage, it's typical to look at natural woods, warm textiles, and comfy furniture that beckons a stay-cation. With an open floor plan, consider creating nooks to take advantage of the space while keeping it cozy. A reading or quiet nook with a squashy chair, plump pillows, and a soft rug is a great idea, while a niche with a small secretary's table may be the ideal way to add an office area.
Brick or stone fireplaces, wooden ceiling beams, stone backsplashes, and live edge shelving, tables, or bookcases can add to the charm and coziness of the interior design when decorating a cottage. These classic textures are reminiscent of the original materials used in old English cottages, Tudor homes, and coastal Cape Cods. Intermixing these traditional materials with modern elements is a great way to create an eclectic feel while keeping the history of cottage architecture alive.
Cottage Architecture Doesn't Go Out of Style
The cottage has been around since the Middle Ages, and it doesn't appear to be any less popular today. Whether it's a vacation home, investment rental, or primary residence, the cottage can be found in neighborhoods and across the globe. Cottage style architecture is distinctive with gables, arches, and asymmetrical design. It's a classic design that effortlessly merges with modern elements to create a unique, cozy home for today's lifestyle.