6 Best Walking & Hiking Trails Near Nashville TN
Posted by Gary Ashton on Monday, October 30, 2023 at 3:07:08 PM
By Gary Ashton / October 30, 2023
Comment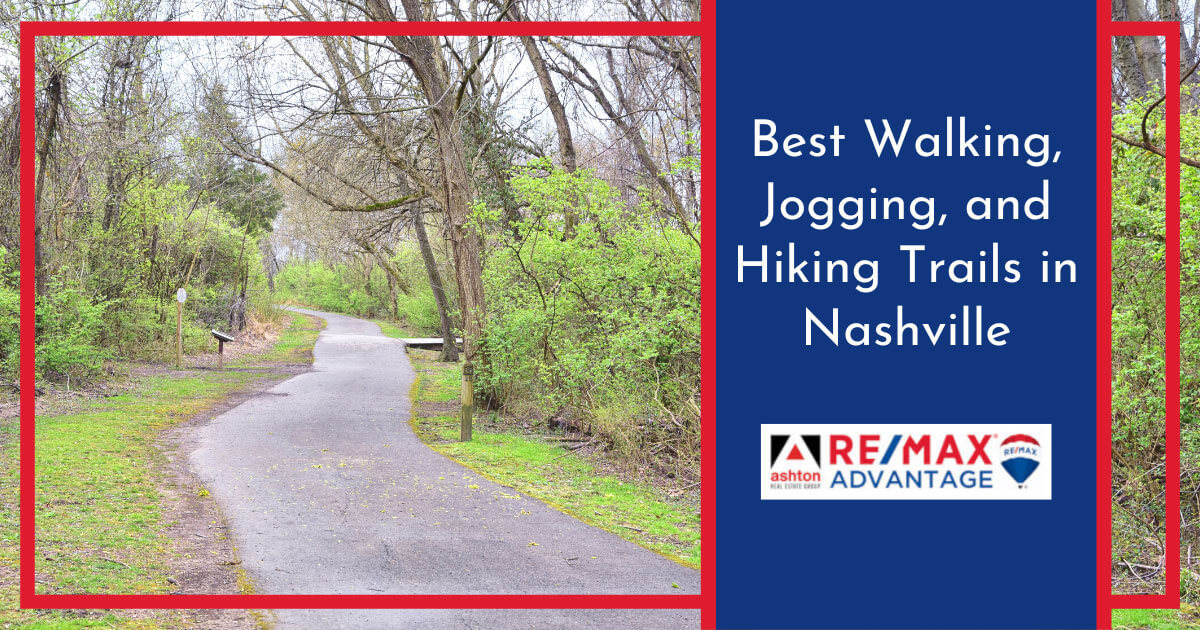 Are you looking for a great spot for enjoying the outdoors in the city of Nashville? From Warner Parks to Shelby Bottoms Greenway, this city has some of the best walking and jogging trails around. But don't take our word for it—come find out for yourself why residents love these great Nashville trails so much.
Beaman Park
Come discover the beauty of Beaman Park, located just 13 miles northwest of Downtown Nashville. Here you'll find four incredible trails with something for everyone. The Nature Center Trailhead is perfect for a leisurely stroll and provides breathtaking views along the way. For a more challenging hike, explore Creekside Trailhead and its lush woodlands. If you're looking to get off the beaten path, take on the Laurel Woods Trail with its winding paths and towering trees.
Lastly, if you want to experience an unforgettable adventure, check out the Highland Trailhead where you can take on some rugged terrain. Whether you're looking for a peaceful walk or an intense workout, Beaman Park has it all.
The Warner Parks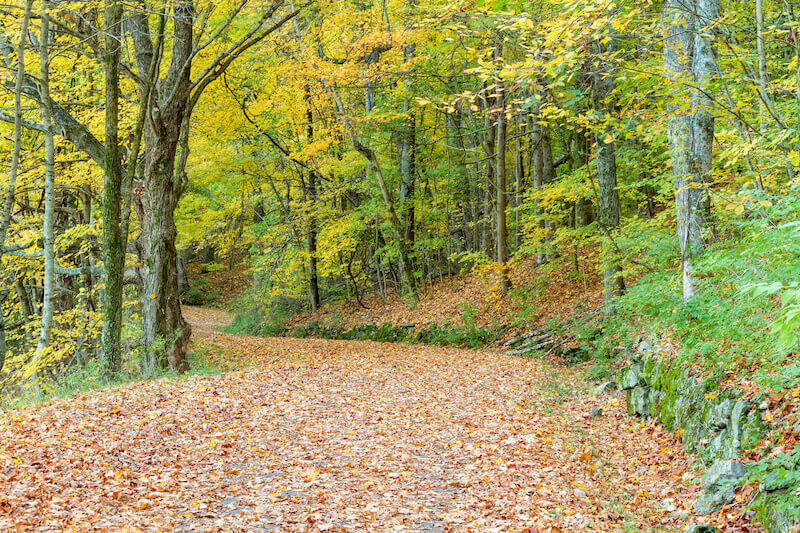 The Warner Parks offer some of the best walking and jogging trails in Nashville, TN, with several miles of professionally crafted mountain biking trails and designated bridle paths for horseback riding. Percy Warner Park's trail system dates back to the 1930s, while Edwin Warner Park's was created in 1974.
Both parks feature a comprehensive hiking trail network (60+ miles of trails!), including dedicated equestrian trails, mountain biking trails, pedestrian hiking trails, and paved paths. Marked by distinct colors, these trails have seen years of expansion and regular maintenance thanks to Nature Center staff, seasonal workers, and volunteers. In 1980 they were recognized as part of the Tennessee Recreation Trails System.
The park is open from daybreak until 11 p.m., so you can enjoy these trails anytime you want. Commitment to respecting and preserving these natural resources is essential for their sustainability for future generations.
Radnor Lake
Radnor Lake is one of the best lakes near Nashville and provides a variety of outdoor activities for all levels of adventurers, offering up unique sights and experiences with its diverse wildlife, wildflower species, and various trails. From geese to herons to turtles and mammals, you'll find plenty of creatures to marvel at along Radnor Lake's ADA-accessible easy trails or more challenging routes like the Ganier Ridge Trail or South Cove Trail.
The park is also home to hundreds of wildflowers, mosses, fungi, ferns, trees, shrubs, and vines. Whether you're after a relaxing lakeside stroll or a rugged hike up one of the area's peaks, Radnor Lake has something for everyone.
Richland Creek Greenway
Explore Richland Creek Greenway for an unforgettable experience, connecting the Sylvan Park and Cherokee Park neighborhoods with shopping centers, entertainment hubs, and educational institutions. This multi-use trail serves as a key link between these two areas of Nashville's urban core. It features three different access points as well as an almost complete loop around McCabe Park with a one-mile stretch alongside the railroad tracks connecting White Bridge Pike and Cherokee Road.
For history buffs, there's a noteworthy stop at the White Bridge Road trailhead. There you'll find a historical marker commemorating Dutchman's Curve, where the Great Train Wreck of 1918 occurred.
Richland Creek Greenway offers plenty of opportunities to explore nature while jogging or walking, from majestic views of open expanses to vibrant wildlife along the way. You can also take advantage of several points of interest, such as shopping districts and recreational areas connected by this trail system. Whether you're looking for exercise or sightseeing, Richland Creek Greenway has something for everyone.
Centennial Park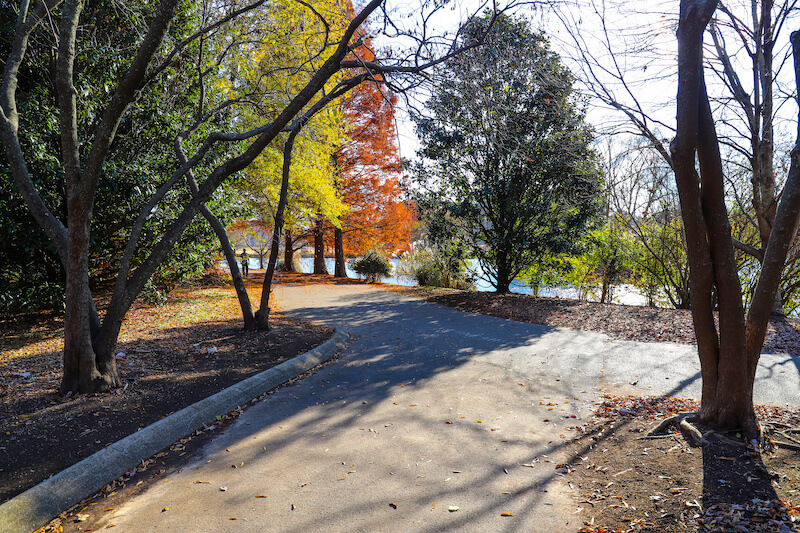 Located in Nashville's Midtown neighborhood, Centennial Park features a popular 1.2-mile loop trail that circles Lake Watauga and the Parthenon. This full-size replica of the ancient Greek monument is one of the highlights of the park, drawing visitors from all over the world to experience its grandeur.
The loop trail takes you around both the lake and the Parthenon, giving you an up-close look at some of Nashville's most iconic sights. Along the way, you'll find benches for resting and plenty of shady spots under trees for a picnic lunch or snack break. Several trails branch off from the main loop if you'd like to explore further.
This is also a great place to walk your dog, as you can stop by one of Nashville's off-leash dog parks while you're here. Whether it's morning jogs or evening strolls, Centennial Park provides a great outdoor escape.
Shelby Bottoms Greenway
Last but nowhere near least, you can lace up your running shoes and visit another of the best parks in Nashville. Embark on an adventure and discover the natural beauty of Shelby Bottoms Greenway, which offers over 1,000 acres of nature to explore! Located just east of Downtown Nashville on the Cumberland River, this greenway includes miles of trails that provide a great opportunity for walking and jogging.
At the Shelby Bottoms Nature Center, you can learn about our natural environment while exploring the plant and animal life in the area. The center also offers public programs focused on nature and environmental education. There are outdoor recreational activities like workshops for educators, field trips, student internships, and Girl Scout and Boy Scout programs, as well as special events catering to all ages. Whether you're looking to take a leisurely stroll or have an active adventure with friends or family, Shelby Bottoms Greenway is sure to please. So grab your backpack and explore what nature has to offer.
Go for a Walk Through Nashville
These are a few of the best walking and jogging trails Nashville, TN, has to offer, but when you live in Nashville, the outdoor fun doesn't stop there. You can walk through downtown, rent a BCycle and explore the city, and snap photos of the river from the pedestrian bridge. Outside the city, there are other great outdoor activities like Couchville Cedar Glade State Natural Area or boating on one of the larger lakes nearby.
If you're excited by the opportunities in Nashville, contact the Ashton Real Estate Group of RE/MAX 1st Advantage with TNRealEstate at (615) 301-1650 to get in touch with our experienced team of real estate agents and discover the perfect Nashville home for you today.