5 Best Parks in Clarksville TN: Playgrounds, Parks, & Trails
Posted by Gary Ashton on Tuesday, October 24, 2023 at 12:37:59 PM
By Gary Ashton / October 24, 2023
Comment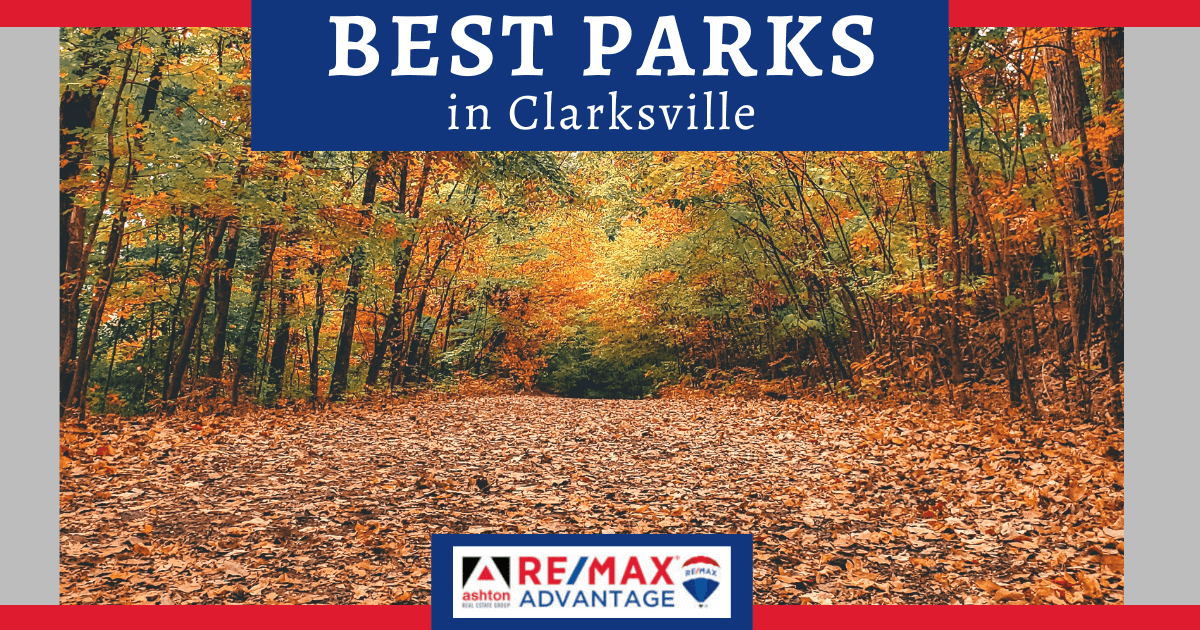 There's something special about exploring a new environment. The city of Clarksville, TN, is home to some of the best parks in the area. From Rotary Park to Liberty Park, you'll find plenty of opportunities to get some fresh air, take in the scenery, and create new memories in the best parks in Clarksville.
Rotary Park
Whether you're looking for a fun day out or a peaceful retreat, Rotary Park is the perfect place to visit. Rotary Park is a 111.3-acre nature reserve featuring five miles of hiking and biking trails, a playground, pavilions, picnic tables, a sand volleyball court, a horseshoe pit, an 18-hole disc golf course, and the 4,200-square-foot Wade Bourne Nature Center. You'll never be bored in this park!
The Wade Bourne Nature Center is a great place to learn about the natural history of the region. It features permanent and temporary exhibits, as well as interactive activities. The playground is designed to be universally accessible, and the open play area is perfect for all sorts of activities. And, of course, there's plenty of natural beauty to explore, with trails winding through the wooded areas.
Dunbar Cave State Park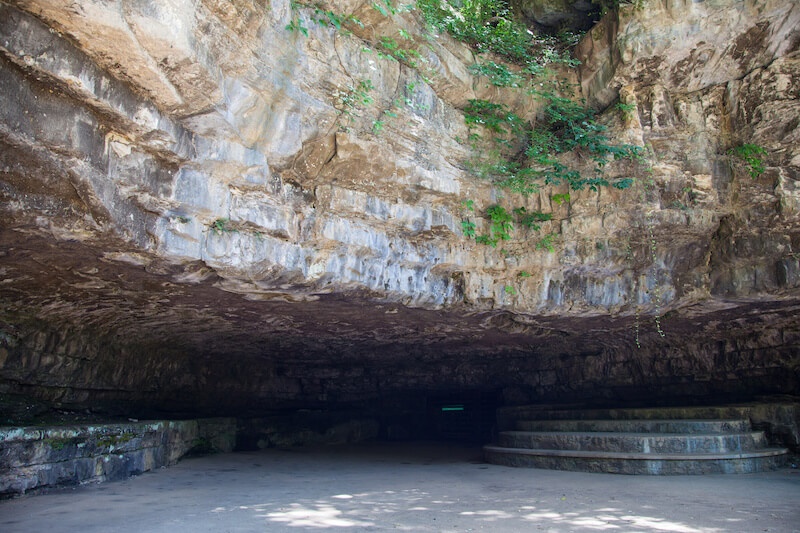 Explore the captivating Dunbar Cave State Park, with its namesake eight-mile-long cave (one of the biggest in Montgomery County!), rare species, and archaeological artifacts. Spanning 144 acres, the park is home to a dense upland hardwood forest and a picturesque lake teeming with aquatic life. It's fed by an underground stream, with the cave's entrance, known as the twilight zone, hosting various animals, fungi, and bacteria.
Dunbar Cave has been around for millions of years, formed as the Red River carved through Mississippian age limestone. It has held historical, natural, archaeological, and geological significance for millennia, and recent excavations near the entrance have revealed artifacts dating back 10,000 years.
The park is a great spot for spelunkers, with remote sections still being explored and guided cave tours offered seasonally. The park is also home to a museum, three miles of aboveground trails, and great birding opportunities, particularly around Swan Lake.
McGregor Park & Cumberland Riverwalk
Take a leisurely stroll along the picturesque Cumberland River at McGregor Park in Clarksville and enjoy the river's close-up beauty. Get your blood pumping with a quick jog or take in the scenery with a serene walk—McGregor Park is the perfect destination. Take advantage of the convenient BCycle automated bike share system and explore the park. During the holiday season, you can witness thousands of dazzling Christmas lights at the Christmas on the Cumberland event!
McGregor Park has many facilities and features, including a one-mile scenic walking trail, an ADA-accessible playground, a boat ramp, picnic areas, restrooms, a spacious pavilion, and the As the River Flows Museum. This small free museum, housed in the Cumberland RiverCenter, has exhibits exploring the fascinating history of Clarksville's relationship with the river.
Relax and take in the beauty of the river, explore the park, and learn about the history of the area. It's the perfect destination for a peaceful day outdoors.
Liberty Park & Marina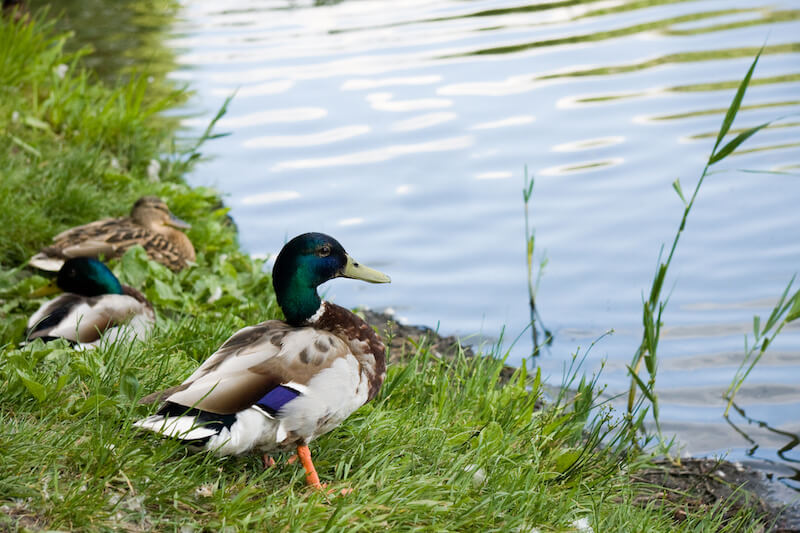 Experience the captivating attractions of Liberty Park, from its fishing pond to its play area and walking trails. Spanning 146 acres along the Cumberland River, Liberty Park offers visitors an array of activities to enjoy. Cast a line in the 10-acre fishing pond, or take a leisurely stroll along the 1.8-mile walking trail. You can also bring your furry companion to the King's Run Bark Park, or take advantage of the four-lane boat ramp providing access to the Cumberland River.
At the park's entrance stands a bronze statue honoring Olympic Gold Medalist and Clarksville native Wilma Rudolph, located outside the event center named after her. In addition, the park's northern section hosts the Pat Head Summitt Legacy Park, which features a bronze statue commemorating Pat Head Summitt as well as informative panels detailing her remarkable legacy.
In addition to the above attractions, Liberty Park also boasts four pavilions for gatherings, versatile sports fields, the Clarksville BCycle Station, and the Liberty Park Grill. Whether you're looking for a place to relax or a place to get active, Liberty Park has something for everyone.
Billy Dunlop Park
At Billy Dunlop Park, you can enjoy a range of recreational activities, from fishing to playground fun. The sprawling 30-acre park offers plenty of tranquil spots for picnicking and relaxation. It also features a pavilion with a fireplace and stage, ample picnic areas, a playground, a charming bridge, and access points for fishing and canoeing. Floating down the Red River on an inner tube is a popular activity, and there are typically rentals on-site during the warmer months. There's something for everyone here!
The pavilion is also available for rent for special gatherings, with a capacity of up to 100 people. Be aware that the on-site restrooms are winterized during the colder months. This is one of the busier parks in Clarksville during the summer and has limited parking, so consider arriving early.
Whether you're looking for a fun-filled day with the family or a romantic spot for two, Billy Dunlop Park has you covered. With its variety of recreational activities, tranquil settings, and convenient amenities, it's no surprise that Billy Dunlop Park is one of the best parks in Clarksville.
Come Out to Explore in Clarksville, TN
With so many scenic and recreational options, choosing what park to visit in Clarksville can be tricky. But don't worry—you can't go wrong with any of these parks! There's something for everyone in all of the parks that Clarksville has to offer.
If you're excited by the opportunities in Clarksville, contact the Ashton Real Estate Group of RE/MAX 1st Advantage with TNRealEstate at (615) 301-1650 to get in touch with our experienced team of real estate agents and discover the perfect Clarksville home for you today.