7 Best Nashville Suburbs: Where to Live in Towns Near Music City
Posted by Gary Ashton on Thursday, June 22, 2023 at 11:33:46 AM
By Gary Ashton / June 22, 2023
Comment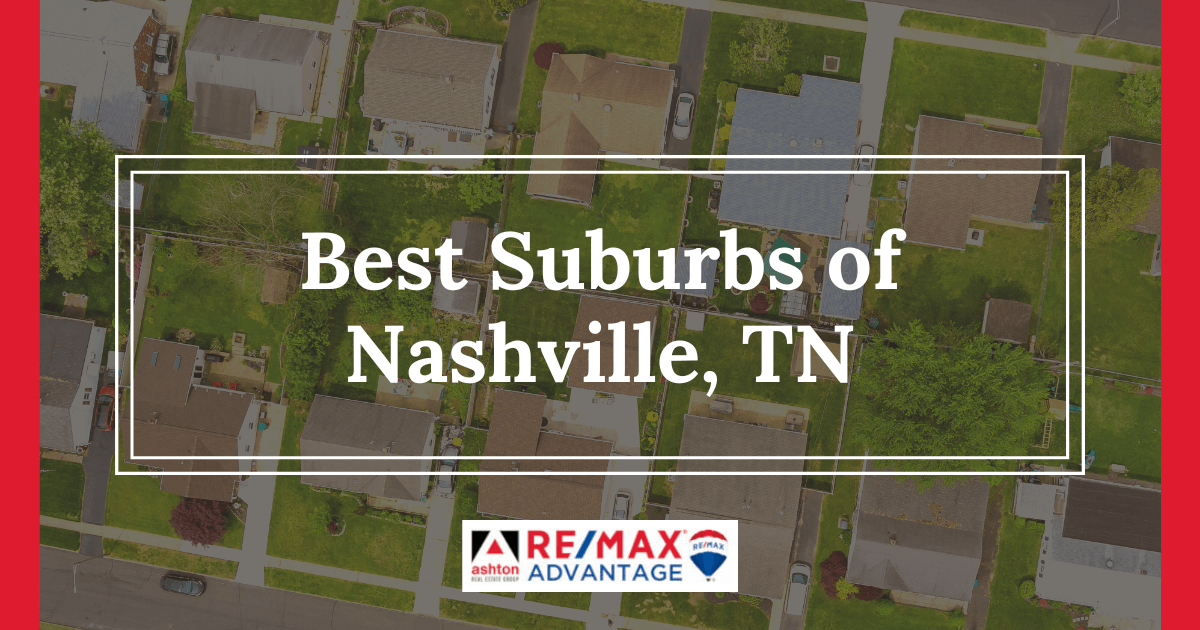 The best Nashville suburbs offer the perfect balance of community, location, and amenities. But with so many options to choose from, it can be challenging to know where to start. Whatever kind of community you're searching for, there's an ideal one to call home near the city of Nashville. Read on to learn about the best Nashville suburbs and what they provide for their current and prospective residents.
Franklin
Franklin is a spectacular city about 22 miles from Nashville. With over 83,000 people, it's the seventh-largest city in the state and is a top Nashville suburb. The town initially sprang up along the Harpeth River but has expanded to the east and west.
Downtown Franklin lies in the center of the cityscape, offering residents ample shopping and dining opportunities. When it's time to get a bite to eat, residents can enjoy a memorable meal at Puckett's Restaurant, 55 South, or Izzy's. As far as shopping goes, there's Anthropologie, Hester & Cook, WILDER Boutique, and many other stores to visit. In between all the dining and shopping fun, residents can always count on seeing a fantastic show at The Franklin Theatre.
Even more commercial centers and over 20 distinct neighborhoods are artfully arranged around downtown. Neighborhoods on Franklin's north side give a nod to their development in the 19th century but have long since been revitalized with many new buildings and green spaces.
Across all its neighborhoods, prices for homes for sale in Franklin typically range between $250,000 and the low millions. Estates can reach over $20 million depending on their property size, location, and amenities.
Franklin Amenities
Winstead Hill Park
Franklin Bridge Golf Club
SOAR Adventure Tower
Carter House
Big Shake's Hot Chicken & Fish
Franklin Chop House
Sprouts Farmers Market
Curio Brewing Company
Brentwood
Brentwood is a quaint city set about 10 miles due south of Nashville. The area essentially served as farmlands until it was incorporated in 1969.
Soon after, Interstate 65 was built through the city center, inspiring developers to build new housing and commercial properties. Nashville residents quickly set their sights south to find newer homes while still enjoying a quick commute into the city proper.
Homebuyers have many exceptional home styles to consider across dozens of unique neighborhoods. For example, the Heathrow Hills community offers 52 luxurious craftsman-style homes with up to 11,000-square-foot floor plans and top-notch amenities, like hot tubs and inground pools. Additionally, the Southern Woods neighborhood has 256 houses in various architectural styles set on a gorgeous, wooded hillside. Homes for sale in Brentwood usually sell between $300,000 and $3 million, with larger homes going for higher.
Upon moving here, residents quickly learn they don't have to go far for fun things to do. Outdoor activities abound at Deerwood Arboretum & Nature Center, Crockett Park, and other local green spaces. The Brentwood Skate Center is in town, offering skating to all ages.
Brentwood Amenities
Owl Creek Park
Granny White Park
Goat Yoga Nashville
Uncle Julio's Brentwood
Amerigo Italian Restaurant
Connection Café
Bricks Café
Nolensville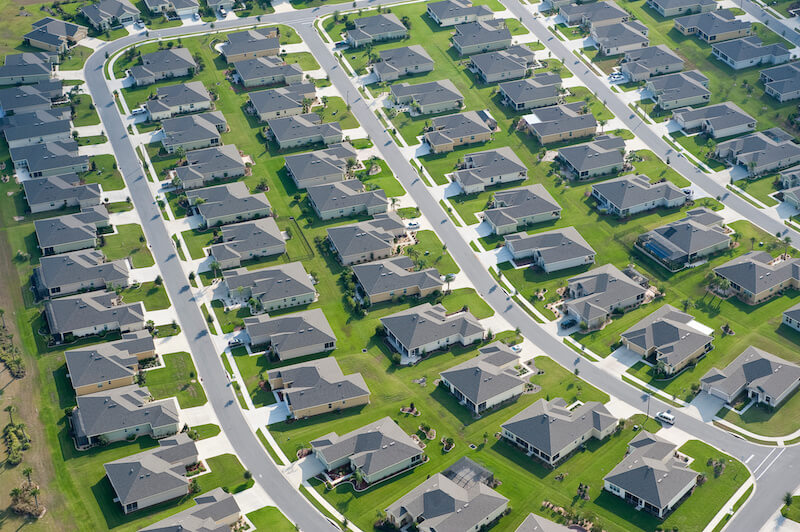 Nolensville is a charming town about 22 miles south of Nashville. With just under 14,000, this region has endless small-town vibes and tight-knit community connections. Residential neighborhoods dominate the landscape, although commercial lots and parklands are along Nolensville Road.
In its early days, this town grew slowly, with many homes running along the main highway. Businesses like the Nolensville Co-Op Creamery and Nolensville Mill Company popped up nearby, allowing residents to work by their homes. The original companies have since closed, and others have moved in, but the historic homes and commercial buildings still stand today. Popular venues along that stretch include Mill Creek Brewing Co, Nolensville Feed Mill, Summit Sports Center, Williamson County Recreation Complex, and Martin's Bar-B-Que Joint.
Once the town was incorporated in 1996, builders set their sights on constructing new home developments like Winterset Woods and Silver Stream. Each development has a unique aesthetic with various beautiful home styles for homebuyers to consider. Single-level ranch houses are typical in Annecy, while five-bedroom craftsman homes are standard in the Woods at Burberry Glen. Homes for sale in Nolensville usually sell for between $330,000 and 2.5 million.
Nolensville Amenities
Sonic Drive-In
Cabos Mexican
Mama's Java Café
Amico's New York Pizza
Taziki's Mediterranean Café
Nature's Best Nursery, Lawn and Landscape
NoloSol Hot Yoga + Barre
Nolensville Park
Gallatin
Gallatin is a sprawling city about 30 miles north of Nashville. It initially developed along the Cumberland River but expanded about 10 miles north. Several major highways run through the center of town, bringing many of the top companies in the nation to the area, including Gap, Facebook, and Servpro Industries. Residents also have their pick of the best eateries, stores, and entertainment venues by heading to the commercial lots along the local highways.
When residents want to leave the house, there's always fun at NCG Cinema, Gallatin Triple Creek Park, and The Palace Theatre. Bledsoe Creek State Park is also nearby whenever residents want to go hiking, camping, or birdwatching. When it's time to run errands, Publix Super Market, ALDI, and Walmart Supercenter make it easy to get all the essentials in one trip. Residents can satisfy their cravings between those trips by going to Logan's Roadhouse, El Rey Azteca, or the Donut Palace.
It's no wonder why homebuyers set their sights on Gallatin when looking to live near Nashville. The price range for homes for sale in Gallatin is usually between $275,000 and $3 million, sweetening the deal even more. With residential styles ranging from traditional ramblers to modern split-levels, this city has something for every homebuyer.
Gallatin Amenities
Alberto's
Dutch Bros Coffee
O'Charley's Restaurant & Bar
Cracker Barrel Country Store
Longhollow Golf Course
Volunteer State Community College
Ollie's Bargain Outlet
Oak Grove Market
Mount Juliet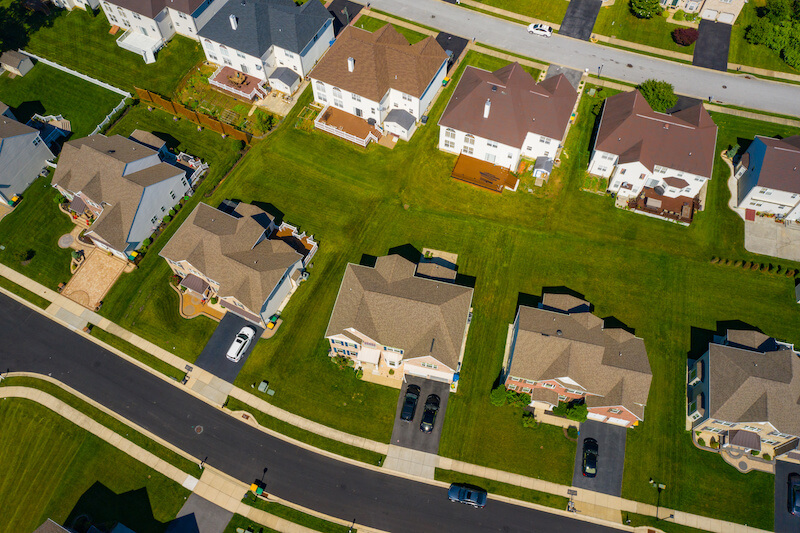 Mount Juliet is a gorgeous city around 20 miles east of Nashville. It started in 1835 but wasn't incorporated until the early 1970s. Home to nearly 40,000, the cityscape largely centers around three major roadways: North Mt Juliet Road, Lebanon Road, and Interstate 40.
The main commercial center spans around the interstate's interchange on the south side of town. Residents can find all the most popular eateries in that area, including Just Love Coffee Café, Red Robin Gourmet Burgers, and Fulin's Asian Cuisine. There are also many top-notch places to shop, like Best Buy, Target, TJ Maxx, and ALDI.
When residents want to find something fun, they cannot go wrong with a trip to Cedar Creek Sports Center, JuRo Stables, or Pine Creek Golf Course. There's always something interesting playing at the Regal Providence Stadium 14, and their concessions are delicious.
Finding a great place to live is a breeze as well. Homebuyers have dozens of subdivisions to explore in their search for their ideal residence. Home styles range from Tuscan-style dwellings to luxury estates. Typically, homes for sale in Mount Juliet start around $400,000 and stretch up into the low millions.
Mount Juliet Amenities
La Carreta
Slim Chickens
LongHorn Steakhouse
Smiley Thai and Sushi
Crumbl Cookies
Charlie Daniels Park
Books-A-Million
Providence Swim Club
Hendersonville
Hendersonville is a popular city about 18 miles northeast of Nashville. More than 61,000 people live in this city and for a good reason. There's no shortage of amazing things to do, see, and experience, especially when traveling along major highways. West Main Street, Vietnam Veterans Boulevard, and New Shackle Island Road all lead straight to the top places to shop, dine, and enjoy a fun day out.
On any of these roadways, residents can find the top spots for a memorable meal, like Dos Margaritas Bar and Grill, Music City Diner, and Myers' Front Porch. As for shopping, there are endless places to grab the essentials and more, including Lowe's Home Improvement, Kroger, Office Depot, and Tractor Supply Co. There's the Monthaven Arts & Cultural Center, Hendersonville Strike & Spare Family Fun Center, and Bluegrass Yacht and Country Club for fun adventures in the city center.
Although there's so much to do in this city, homebuyers can easily find a serene place to live, especially in the neighborhoods along the Cumberland River. There are also home styles for every personality, including bungalows, Tudors, and fieldstone houses. Homes for sale in Hendersonville usually sell for between $200,000 and $3 million.
Hendersonville Amenities
Moby Dickys
Whitt's Barbecue
Casa Vieja Mexican Grill
Sanders Ferry Pizza & Pub
Walton Ferry Arboretum
Lock 3 Recreation Area
Sanders Ferry Park
Memorial Park
Bellevue
Bellevue is a beautifully designed suburb about 13 miles outside downtown Nashville. Set just to the southwest of the city center, this community started in the early 1950s. The homes are centered around local farms, and a post office and hardware store were nearby.
By 2000, more than 37,000 people had moved to the area, settling in the new home developments near three retail centers around town. Within the next 15 years, the population doubled as people looked for modern homes just a short commute from Nashville.
To facilitate residents' commuting needs, most neighborhoods are within minutes of the interchange for Interstate 40 and Highway 70. Directly next to the interchange is a huge commercial space with all the top eateries and shops in town. Residents can stop by Asihi Hibachi & Buffet, Chick-fil-A, or Waffle House for a bite. As for shopping, there's Publix Super Market, The Home Depot, and Sprouts Farmers Market.
Across all subdivisions, homes for sale in Bellevue are usually between $200,000 and $4 million.
Bellevue Amenities
Bar Louie
Plantation Pub
City Limits Bakery & Café
Harpeth River State Park
Ford Ice Center Bellevue
HYSA Soccer Complex
Ulta Beauty
Kroger
Call One of Nashville's Best Suburbs Home
With their small-town charm and proximity to the big city, the best Nashville suburbs offer the best of both worlds. Each has unique characteristics and something to fit the needs and budgets of every homebuyer. If you're thinking about moving to Nashville but want a community outside the big city, find your ideal suburb to call home today.
If you're excited by the opportunities in Nashville, contact the Ashton Real Estate Group of RE/MAX 1st Advantage with TNRealEstate at (615) 301-1650 to get in touch with our experienced team of real estate agents and discover the perfect Nashville home for you today.