Find Nashville Cottages: 4 Neighborhoods With Cottage-Style Homes
Posted by Gary Ashton on Thursday, January 20, 2022 at 11:29 AM
By Gary Ashton / January 20, 2022
Comment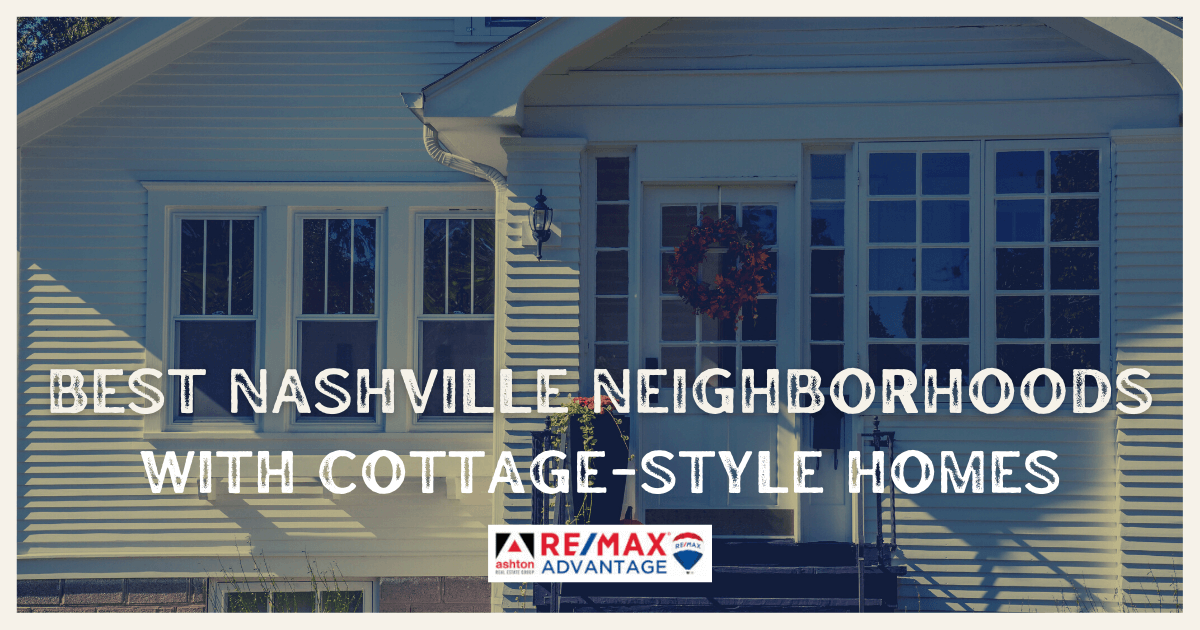 Finding a community to call home means finding a home style that fits specific needs. In Music City, Nashville cottage-style homes for sale offer an abundance of character and charm. These quaint homes focus on comfy functionally and preserving their historic style. Nashville has a few communities where this home style is commonly found. Keep reading to learn about four Nashville neighborhoods where you can find cottage-style homes.
Sylvan Heights
Sylvan Heights is bordered along Charlotte Avenue to Richland Creek. This area of Nashville is excellent for those who love the outdoors because there is an extensive greenway system. It's typically home to larger homes, and there are also businesses and restaurants. It's a rather quaint and charming neighborhood, allowing the common characteristics of cottage homes to stand out. The community is home to tree-lined streets with a few parks and playgrounds, and nearby freeways make it easy for commuting.
The Sylvan Heights real estate market often has cottage-style homes, traditional bungalows, and other single-family homes. New construction is growing here, too. The homes in Sylvan Heights range in price from $275,000 up to $1.3 million. They are also as small as 800 square feet but can be as large as 3,300 square feet. This diversity makes it possible to find cottage-style homes in this area.
Those looking for cottage-style homes in the area are not likely to find an entire street of them available. Instead, they typically dot the landscape based on when the homes were built. While some new construction may be an option, it's essential not to overlook the older style homes here that are beautiful, especially when restored.
Woodbine
Woodbine is a desirable community in Nashville. Its home types are numerous, and it has several cottage-style homes throughout its neighborhoods. The homes here vary in size and style significantly, with some as small as 900 square feet and others more significant at around 2,900 square feet. The homes tend to range from those from the 1950s through new construction options, though not all decades represent cottage-style homes. However, there are some new development areas for those hoping to build a custom cottage home.
The prices of homes for sale in Woodbine range widely, just like the home styles and sizes. It's possible to find homes priced between $285,000 and $1.1 million and sometimes more. It's easy to see why Woodbine is attractive since many homes sit on larger lots or, in some areas, new developments of custom homes are present. In addition, this range creates opportunities for affordable living in and around Nashville.
The area is desirable since it is just off I-65 and I-440, making it just a few minutes from area attractions, shopping centers, and restaurants. In addition, the area has a few highly desirable neighborhoods along with area parks and playgrounds.
Inglewood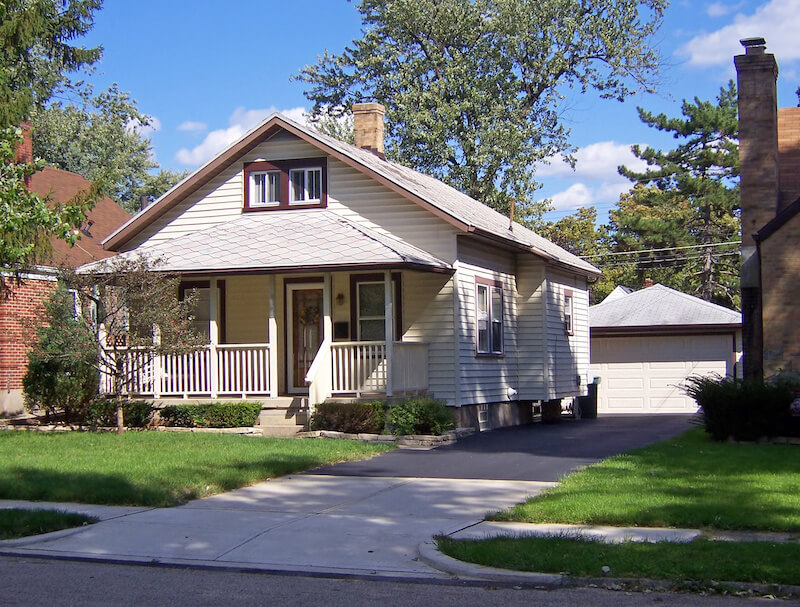 Another area where it is possible to find cottage-style homes in Inglewood. It's a larger suburb (one of the largest of East Nashville, in fact) and has a lot of core benefits about it. It's on the Cumberland River and easily accessible to the surrounding area. It's also only about 15 minutes from Downtown Nashville making it a good option for commuting. While it is close to the big city, it maintains a charming, more relaxed feel. That's because it has winding lanes and rolling hills throughout it, along with densely wooded areas, open green spaces, and lots of wildlife. It also has a downtown area that offers walkable access to area restaurants and shops.
Home styles in Inglewood, again, range widely. Some of the older homes here are about 700 square feet, but others are over 4,900 square feet. Home prices are just as far-reaching, with Inglewood homes for sale ranging from $250,000 up to $2.6 million. It is possible to find open land for new home construction, with new developments sprouting up to meet demand. Still, the area has done well to maintain its historic charm especially considering it is located this close to Nashville.
Waverly Place
Waverly Place is a much smaller area of Nashville than some of the other cities in this area. It was developed in the late 19th century and is still known for its charming wooded areas and winding streets. As for cottage homes, it is possible to find numerous options in the area, especially since most of the city is residential. However, there's also a lot of room for new development, especially as some of the older farms in the area become new subdivisions.
Waverly Place, often noted for its historic charm, has larger homes mostly. This area includes homes ranging from under 1,500 square feet to over 4,300 square feet. Home values are high here often due to the limited number of homes present. Waverly Place homes for sale range from $1.3 million to $2.6 million. Many of these are historic homes restored over time to add more modern features. Others are new construction having been built in the last decade. The area is historically charming and is just a short drive to many of Nashville's amenities. It is also an excellent place to find genuinely traditional homes and neighborhoods from Victorian homes.
Uncover Cottage-Style Homes in Nashville
Nashville real estate offers many home style options for buyers, from luxury homes to townhomes. In many areas and subdivisions, it is possible to find a wide range of options in cottage-style homes. Though not the most common type of single-family home here, they offer a wide range of options for individuals to select from, including smaller bungalows up to large estates with some of the most modern amenities. Make use of the best cottage design and decor ideas to create the Nashville cottage of your dreams.